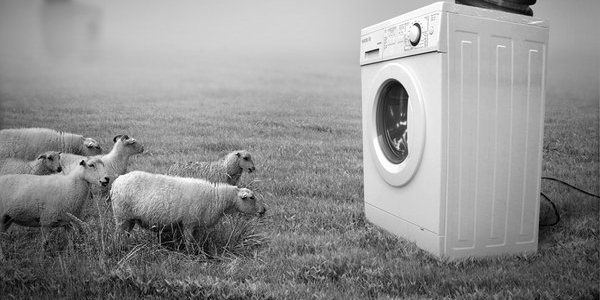 The Corporate Church of Scientology is going all out to attempt damage control internally on the withering blasts that have been exposing some of the nasty, not to be spoken about underbelly of life in corporate Scientology. We see the media "handling" of claiming its all just lies made up by a couple of "self-promoting bloggers on the fringe of the internet" or a "small handful of bitter, defrocked apostates", but where the real panic is occurring is in trying to keep the faithful on board. The Ethics Officers are working overtime, but Miscavige's personal troops, the "OT Ambassadors" are also being sent forth to do battle with the forces of evil.
And here is a perfect example. It is a recent Facebook posting from one of the "OT VIII's" who has made a name for himself as a "Model OT Ambassador."
He epitomizes the perfect Corporate Scientologist (though to be fully truthful, he lacks the financial resources to be truly lauded and tries to make up for it with his actions).
Ed Bryan does ANYTHING that is asked of him by Miscavige and his minions — from clowning around on a paddle boat in the canal behind Marty Rathbun's home to getting himself arrested for stealing an ID card to enter a trade show to harass Robert Almblad and me, and from being a founding "Squirrel Buster" to acting as a personal cheerleader for David Miscavige. 
You may recall seeing Ed in a couple of videos posted on Marty Rathbun's site. 
Now here is Ed demonstrating to the world that at the highest levels, Corporate Scientologists are incapable of thinking for themselves. It's party line or sullen silence.
The usual routine is to find some LRH quote and shoehorn it in to make it seem appropriate by assertion. Most of the sheeple respond with an enthusiastic "Yay, team, rah, rah, rah, brilliant and mad respect to the COB."  There isnt even a minute of thought about what is being said. His excerpted quote could just as easily be entirely reversed and "prove" that the church are squirrels. Somehow he seems to be equating anything that is said about the church that he doesnt like as being "lies."  It apparently never occurs to him that there could possibly be ANY truth to ANYTHING that might be negative.  This is brainwashing.  If he really confronted the reality of the situation he could conclude that this is describing exactly what has happened with Miscavige — he has told so many lies he has become a squirrel.  
Or, on the other hand, this quote could also be quite rightly dismissed as "I have no idea what this has to do with the current situation." But because it is asserted as being "on  point" from such a reliable and distinguished source as Captain Paddleboat, the sheeple all "agree" and not only that, toss in a couple of kudos for COB as that is what they have been trained to do — and that is a sure sign of someone being a REAL OT "Ambassador."
I have included some of the comments that followed his post as they too demonstrate the delusion and level of indoctrination into "bubble think". 
Ed Bryan:

From time to time people lose their focus and fall into the abyss. I'm posting this for not only something to just read but to look at the source, and understand it's meaning and comprehend the value of the spoken words. Don't join the losing side. I'm posting this again in hopes of salvaging just one lost soul who has bought the farm:

Recently a few people I (once) knew have fallen into the abyss. I thought it appropriate at this time to post something from LRH that might have an impact on anyone who thinks it's OK to surf around the internet and look at garbage posted by disaffecteds. This is what can happen when you do: 

from Tech Vol III, OPERATIONAL BULLETIN NO. 6 Late November 1955 "Processing Futures" Page 234:

"But it is not this matter of minor personnel changes which makes Scientology unstable. It is the impact of Scientology against the society itself. One stands up continually to the most cockeyed ideas of the mind and of Scientology. It would do a Scientologist an enormous amount of good to have run on him "Tell me a lie about Scientology." For a short time it might unstabilize him entirely on the subject but he would come back more rational and more able and more capable of facing these outrageous lies which are told about Scientology. The world at this time seems to be bound on a downward curve, and we are in the lonely position of being the only organization capable of doing anything about it. One seldom objects to his own lies. These give him havingness. One always objects to somebody else's lies. One can object to somebody else's lies about a subject for so long that he finally interiorizes in with them. This is basically the anatomy of a squirrel. The world has hit him so hard on this subject for so long that he now believes he is the subject in a perverted form. However we have the answers to all of these things, and putting the answers into effect, we are getting places. Things never looked better. Auditors were never more welcome. Operational gains were never more helpful."

Don't let this happen to you or any friend. Look at or show them this reference.
More references:

HCO P/L 3 May 1972RA, Executive Series 12, ETHICS AND THE EXECUTIVE: "A person whose ethics have been out over a long period goes 'out of valence.' They are 'not themselves.'"
HCOB 17 July 1971R, C/S Series 51R, OUT OF VALENCE: "If you look into suppressive person tech, you will find an SP has to be out of valence to be SP."
HCOB 28 January 1966, SEARCH AND DISCOVERY DATA, HOW A SUPPRESSIVE BECOMES ONE.

Don't succumb. Be part of the solution. Scientology has the solutions, you know we do. Don't be fooled.
ED: Amen!

SB: Beautiful Ed. Especially now. There has never been a more awesome time to be a Scn. Incredibly theta things are happening.

  EB: You are in or you are out. I'm in. LRH is our best friend. DM knows it, promotes it and busts his ass to see that everyone stays the course. These are not easy times. We know. We went thru the roughest of times and he was in the lead. We have a great leader. Let's flow him power.

JM: WE ARE SO FORTUNATE!!!!! Flow power to power!! 

PJ: Great Ed ! COB busting himself working to get GAT2 here for all of us. Graduations are epic ! For any of you that don't live here in CW its worth the week end trip ! You will leave on the moon ! I'm in all the way never a doubt in 41 years !

JH: Awesome Ed!! Thanks for posting!!!

RR: Thank you Ed. True then and true now. Like before, we will come through the other side much stronger. Straight up and vertical!!!!!!

KS: Great post Ed. I'm all in!

GW: Ed, what can I say!!! There is NO other way, no other stand to make than our religion and its wonderful staff who dedicate their lives to help us be stronger so we all know that with LRH and his love for mankind , we too can change the world!  

AW: Nice quote, Ed…let's not fool ourselves, what is happening right now in Scn is going to "invite" major attacks on this religion – the squirrels & SPs hate it when we're winning and damn are we winning right now, so lets just be realistic and understand that the attacks are always proportionate to the extent that we are winning…and the only long term solution is to just keep on flourishing

ML: So true…..These are incredible times for our Group! That makes the SP's go wild! Your awesome…Thanks! 
I have a better quote for Ed and the sheeple who follow in his drunken footsteps.  It comes from HCOPL 7 Dec 69 The Ethics Officer His Character:
Reasonableness is suppressive since it lets oppression continue without action being taken.
Suppressive reasonableness is a common trait. It comes from THE INABILITY TO CONFRONT EVIL.