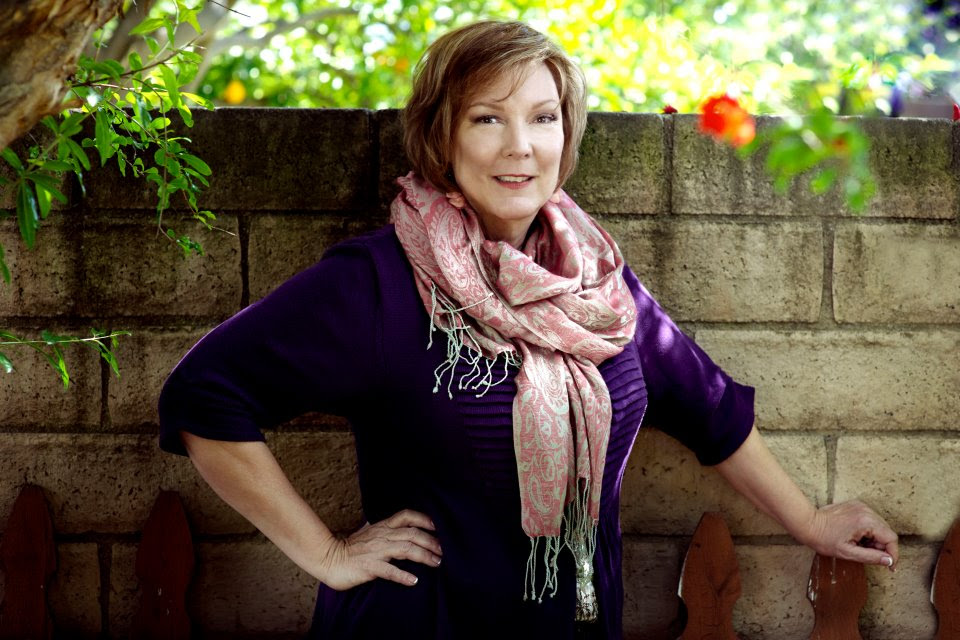 A message from a veteran Los Angeles Scientologist who was recently "declared" resulting in her children disconnecting from her. She is speaking out in the hope that it opens the eyes of others and helps bring the abuses of the RCS to an end. 
 "It is necessary to happiness of man, that he be mentally faithful to himself. Infidelity does not consist in believing, or in disbelieving; it consists of professing to believe what he does not believe." Thomas Paine
    I have been under the radar for too long now. I will not compromise my integrity any longer. It is important for Independent Scns to stand up and be counted so that this suppressive reign can end and lives can be saved. 
    My name is Cindy Temps and I have been a Scientologist for over 30 years.   I am a Permanent Class IV auditor, also a NED auditor, Sr. Sec Checker and FPRD Auditor and have done part of the BC (twice). I am mid OT VII and a Patron of the IAS.  I am declaring my independence from the Corporate Church of Scientology and its leader, David Miscavige. I was not in the SO at Int, so I cannot speak of the beatings and lockdowns and inhumane treatment there, except to say that where there is smoke there is fire, and there have been far too many who came out of Int with similar stories of Miscavige's brutality to staff for there not to be some truth to it.
GHOST TOWN
    I noticed outpoints in the church in the 80's when on the BC at ASHO.  A SO Msn came through and kicked people off the BC if they couldn't do a full time schedule.  The busy and teeming BC emptied out overnight and was a ghost town as a result.  I thought that anything that would empty out a place where auditors are made must be the result of a suppressive order from on high. And then later came GAT I which emptied the BC out yet again. LRH says in the PTS/SP Course that the first place an SP will attack is the tech area of auditing and training, and sure enough, that is what occurred.
   Fast forward to the 2000's at the IAS office, I was being leaned on to donate (again).  During a gloom and doom speech, I thought, "Wow, if there were no more dangerous environment, the IAS would be out of business immediately."  The minute I had that thought, I stopped it and chastised myself, just like the thought stopping described in the novel, "1984" by George Orwell.
 HY LEVY
      A blinding cognition regarding the church occurred for me in 2011, when at Flag for auditing. The Sr HCO person showed me Hy Levy's goldenrod. Hy had been my registrar and I respected and loved him. A more competent person you couldn't find. He saved my ass when the Flag Cashier illegally took money off my account to buy the latest and greatest release. Hy noticed it and said someone had broken up my auditing package..  We traced it to the cashier, and Hy went to bat for me and handled it so that my money got put back on account. The cashier glared at me every time he saw me after that.
     I wasn't buying the hatchet job of Hy in the Declare, so the Sr HCO man started making up verbal stories about Hy that got wilder and wilder. They were not in the written Declare.  I thought, "Wow, the fact that he is going to such lengths to make up outrageous lies about Hy as he goes along means they must really hate Hy and he must really be a threat to them."  That was when I realized that the HCO Dept at Flag was corrupt.
    I came home and called Hy and asked was it true?  He told me his side of it and I saw an incredibly brave whistle blower who kept his integrity in and was a loyal and excellent veteran staff member who regged millions of dollars for Flag. Then I learned that Hy had appeared on the TV expose of Scn, "The Truth Rundown."   Hy Levy Video Interview
    Now it made sense why Flag was so rabid about Hy… he had blown the whistle on David Miscavige and Flag and the IAS by going to the media about the financial scams perpetrated by David Miscavige.  If HCO hadn't shown me that bogus goldenrod on Hy, and then frantically embellished it verbally, I never would have called him and learned the truth and then gone looking for the Truth Rundown videos.  Flag made its own enemy then.  I also am a poet and I wrote a poem about Hy shortly before he died, which you can read in the comments section if you like.
 DISCONNECTION
  To Tommy Davis, Karin Pouw and Kirstie Alley:  Disconnection is alive and well in the church of Scientology under David Miscavige, in spite of your lies to the contrary, even though LRH cancelled the Disconnection and Fair Game policies in HCOPL 15 Nov 1968 and also in RJ 68. More later.
 ALTERED TECH
    On another refresher at Flag I noticed long lines at the examiner's, and much more red tags than usual.  After one such exam, the examiner said, "Don't worry; it takes longer now that they are using the new definition of an F/N."  "NEW definition???"  I thought there should be nothing new since LRH passed on.  Isn't that what KSW was all about?  I later found out that LRH references such as the Definition of an FN had been altered. And PDC Tape 20 was another huge example of altered tech.  I verified this myself by listening to the original cassette tape of it and then the reissued, altered CD of PDC Tape 20.  It was about how to spot an SP in an org. The Friends of LRH web site has many more examples of how DM and RTC have altered the tech of LRH.  http://friendsoflrh.org
 HCO DECIMATED
     I saw HCO decimated in my time on Solo Nots.  Instead of the veteran MAA's I'd come to know over the years, my next trip saw not even one familiar face; instead all were very young 20 something's, many from    Eastern Europe still struggling with the language. The young kids have no time track with Scn to know how it was booming in the earlier years. They accept what is espoused as, "command intention," not knowing that it is NOT "LRH's intention."  On my last trip to Flag in 2011, the Flag HGC was empty and I was my auditor's only pc.  I was sent to the D of P, the MAA and Qual, one after another over and over so they could reg me to spend money on more intensives of auditing. They even put me on the meter and used it as a lie detector to ask if I had sold a property and what did I do with the money. This went on for days after my actual auditing was completed, and I missed 2 flights out of there by being detained to reg me nonstop.  I came home and wrote reports on all the out tech on that trip as well as the individual SO members who had been out tech. All that got me was two MAA's at my door unannounced, unwelcomed, to "handle me on my KR."
 IDEAL ORGS
      At first I wasn't too concerned about the padded stats DM gave at the events.  I was willing to chalk it up to his ego and indulge him, all in order to get on with my Bridge and route to total spiritual freedom. But I came to realize it is more than just a big ego padding the stats.  It is DM's way of keeping the flock believing that things are all OK and that the church is expanding, when in reality it is rapidly shrinking. But don't take my word for it; do what I did and go visit many orgs and missions in person and " LOOK, DON'T LISTEN"  per LRH.   I saw beautiful buildings but very little and sometimes no people in the course rooms and no auditing or very little auditing taking place.  And making auditors?  That was abysmal.  No auditors graduating or being made. One exception was an auditor made in SLC, UT, but that took over ten years to make.
     But if David Miscavige could keep the rich "whales" engaged, he could continue to reg them for money and keep his pipeline full. That is why it was so important for him to build new buildings and say that a building equaled expansion.  Buying buildings and making them pretty doesn't mean the actual numbers of people in the church are expanding or that auditors and Clears and OTs are being made.  But now the buildings are part of DM's real estate portfolio should he ever need money, even if the public in the area paid for the buildings themselves. Here is what LRH says about buildings:
"We own a tremendous amount of property. We own a tremendous amount of material, and so forth. And it keeps growing. But that's not important. When buildings get important to us, for God's sake, some of you born revolutionists, will you please blow up central headquarters. If someone had put some H.E. [high explosives] under the Vatican long ago, Catholicism might still be going. Don't get interested in real estate. Don't get interested in the masses of buildings, because that's not important." Tape: The Genus of Scientology — Anatomy of the Human Mind Congress 31 December 1960
   Ideal Orgs (buildings)  are not LRH intention at all.  He also specifically wrote policy saying to NOT resort to fundraising. 
 DEBBIE COOK
    Then, on New Year's Eve, 2011 came Debbie Cook's email to me and many others.  She was my OL because she was the Captain of Flag, and was a veteran SO Exec in good standing. Her letter was an eye opener!  It didn't natter.  It just stated her concerns for our church and the leadership of it. It read like an excellent cram:  outpoint, reference it violates, etc.  I read each of the LRH references and they made sense.  I had lived this and seen it myself.  I'd been at Flag when every staff member right down to the waitress in the Sandcastle dining room was taken off post to reg the public for money and pounce on them the minute they came in the door.   Debbie Cook's Email  .  Thank you Debbie, for your letter which started me looking,
 EXTERIORIZATION AND LUIS GARCIA
  When I decided to look on line I thought I might go PTS and have a heart attack and die after reading "squirrel stuff."  (That's how indoctrinated I was then.)  "LETTER FROM GARCIA" was the first I read. He was OT VIII and I wanted to know what an OT VIII had to say.  Instead of any bad PTS reaction, quite the opposite happened.  I went exterior and felt like my TA was floating.  It was such a release that I knew it must be truth.  I felt great! His letter said what I'd been feeling and provided the LRH references on the subjects.   Letter from Garcia.  Thank you, Luis, for your excellent truth and references.
 SPYING
      I remained under the radar because my son and daughter are on staff and I didn't want to lose them to disconnection.  But when my son announced he wanted to join the SO, I told him I would support him in that goal, but to just stay in the LA area and do not go to Gold or Int.  I relayed a story of a friend who went to Gold and who called me to come rescue her because the conditions there were so bad.  This was reported to the recruiters who then came to my house nonstop to "handle me" on my "disaffection."   
     This was done in conjunction with Theresa (Terry), the AOLA MAA, and her senior, Julian Schwartz. When Terry and Julian could not get a communication line in with me, they went to my best friend of 30 years and told her to spy on me, which she did for 3 months, during our morning walks together.  She reported to them frequently.  They told her what to say to me as their sock puppet, which she did.  Finally she confronted me and said that she had been told by the AOLA MAA that I was connected to Squirrels etc.  She threatened disconnection unless I straightened up and flew right. She said the AOLA MAA told her I was the stop on my son being recruited into Gold and that I needed to report to HCO immediately.  I refused to go in for "handling" (thought control) and she did disconnect and let our beautiful 30 year friendship go, even though I was in good standing with the church then. 
DISCONNECTION
   When I told my other friend of 35 years about this, she said, "Cindy, I love you, but I am disconnecting from you because if the church comes after you, I'll be next because I'm connected to you, and I can't lose my son and two grandkids."  I was in good standing then, and she disconnected just so that the church wouldn't "come for her" next.  She even made me bring out my computer where she then erased every email to or from her so that the church could never see that she was in support of Debbie Cook.  She told me she hated David Miscavige and "wished he were dead" because "he ruined our church." But in spite of that, I was the one she disconnected from, not him.  She threw me to the curb in spite of the fact that we spent a year of our lives co-auditing each other, and had enjoyed many decades of friendship — and all because she was certain the disconnection punishment would be used to rip her family from her "when they come for me."   She acted hunted and scared, like she was under the thumb of the Stasi.  (The Stasi was the secret police of former communist  East Germany.  From Wikipedia:  One of its main tasks was spying on the population, mainly through a vast network of citizens turned informants, and fighting any opposition by overt and covert measures including hidden psychological destruction of dissidents
      This is what our church has degenerated into, a Stasi environment, and all because the club of disconnection is used to bludgeon people to keep them in line.
      I am recently declared for "being connected to SPs."  No mention of WHO they think I'm connected to, no Com Ev, no Bill of Particulars, no specifics, no Goldenrod.  Just vague, generic witch hunt material used to suppress a good person.  Since when does searching for truth make you suppressive?
 HOW MANY DECLARED?
   LRH says that 2 ½ percent of the population are Suppressive.  Author and Ph.D, Martha Stout in her book, "The Sociopath Next Door," says that 4% of the population are suppressive / sociopaths.  Yet in recent years under DM's reign, that percentage goes up to 40 and 50% or higher, of which I am now included.  This article by Steve Hall gives details on this.  Steve Hall – Is Everyone Suppressive?
   LRH says that when the percentages of SPs in an org go much higher than 2 ½ percent, then you haven't found the right SP and he/she is still there.
 MY KIDS
     My two kids are the loves of my life.  We always enjoyed such a close relationship.  But they were used by the church to get to me and they were turned against me.  The AOLA MAA had them spy on me for months and look for evidence against me.  My son turned me in for reading the blogs.  My daughter KRed me. 
  Only two weeks before the kids disconnected from me, they had me book a cruise for the three of us to enjoy as our Xmas present to each other.  I paid for it and we were all excited to go.  And then the church got to them and made them disconnect from me.  When I went to get in comm with the kids, they told me they didn't want to disconnect from me.  I said, "Then don't.  Don't let that church split up this family."  They disconnected anyway. The church doctrine says that if you refuse to disconnect from an SP, that you will then be declared SP and will be excommunicated too. Church members believe that if they are thusly labeled and ousted from the church, they'll never achieve spiritual freedom and never become OT.  The kids told me I had betrayed them by reading the blogs and being under the radar about it.  That is how fast the church turned my kids against me.  One week we're VGI's planning the cruise, and the next week they aren't speaking to me.  My only crime was I read the internet in search of the truth because I was concerned about what was happening in my church. 
SQUIRREL
  The irony is that the biggest squirrel of all is David Miscavige,  who keeps changing the tech and then spinning it that he fixed the mess ups of LRH and we have DM to thank for making it wonderful again.  Yet when you look at the stats of GAT I, the Basics, etc, they are dismal and show that these programs did not raise any stats.
   And since the GAT II has come out, many are leaving the church. I hear about new defections every day over GAT II.  I have an UTR (Under The Radar)  friend who called to say she is not a happy camper with the GAT II and that the church has gone squirrel.  Why is this the SECOND "Golden Age" revision of materials, when LRH himself declared, "KSW Point 1 has been achieved" in his own lifetime?
    What the people in the church, and my kids, don't know is that a very high percentage of those declared SP are highly trained and processed, veteran Scientologists, good people.  Ask yourself what is wrong with this picture?  Here is an article with specifics about this
Scientology Golden Age of SP Declares
 SUPPRESSION BY RE-DEFINING WORDS
   David Miscavige and his RTC have redefined words to suit their needs. This is suppressive. In the closing segment of this year's New Year's Event, Miscavige redefines a Scientologist as, "one who supports Ideal Org Programs."  However, LRH defines a Scientologist as "one who improves conditions using Scientology."  This is pretty blatant and you can find this on video either at your org or on the net. I wonder if this is going to be used as the yardstick to measure one's loyalty to Miscavige.  You can find more re-defining of words at the web site:  http://www.friendsoflrh.org/ and  http://www.scientology-cult.com/
 WHISPERING CAMPAIGN
    And now the MAAs at AOLA and at Flag are calling my friends and telling them I am an SP and to disconnect from me. I know this because four of them told me they'd been called and/or called in for Roll Back.  So Dave, you have leaks, people who still contact big, bad SP's like me. Better sick OSA on this to find out who the leaks are right away! I wonder if these MAAs are being overly zealous about me to the point of telemarketing all of my friends to warn them about me because they are mad that I inadvertently thwarted a Gold SO Recruit cycle with my son by refusing to go in to be "handled."  If that is the case, it is very vindictive on their part.
 WAFFLES
      Melissa and Alan, if you are reading this, just know that I love you and I don't hold it against you that you betrayed me by disconnecting.  You were under the undue influence of DM and his church.  LRH cancelled Disconnection and Fair Game in 1968, and so it is out tech to keep using it to keep good people from talking or reading or thinking.  In the Creed of a Scientologist, LRH says,
 "That all men have inalienable rights to think freely, to talk freely, to write freely their own opinions and to counter or utter or write upon the opinions of others."
      What kind of church forbids you to read the internet or watch a TV news show?  What kind of church destroys families through disconnection and destroys the 2nd dynamic through forced abortions?  I audited lots of SO in the 80's and 90's and read lots of folders when doing FES's.  I had to fly the ruds of women who were upset over their forced abortions.  I know what went on as I saw it and lived it.  What kind of church tells its members who they can and can't talk to, or associate with?  What kind of church would separate children from their mother and kill unborn babies? LRH was against abortion and speaks of that in the Dianetics book and in the Science of Survival book.  So again, "command intention" is NOT "LRH intention."
      Note: The whistleblowing on various blogs and media coverage has made for improvements in some conditions. I hear that after the spotlight was put on the subject through Laura de Crescenzo's forced abortion lawsuit against DM, that now the church doesn't force women to get abortions when pregnant and instead offloads them from the SO.  It's too bad they didn't stop that practice 30 years ago, but I am glad that our speaking out has changed things for the better now on that one score at least. Church-of-scientology-handed-a-legal-defeat-in-laura-decrescenzo-lawsuit
      Missy and Alan, I will welcome you with open arms when you come to your senses or the church crumbles or DM goes to jail for human rights violations and fraud.  All is forgiven.  I never stopped loving you.  I still have the waffle iron and will make you your favorite mini chocolate chip waffles to celebrate our reunion when the prodigal son and daughter come home again.  Make it soon.  I miss you!
Cindy Temps
Independent Indie Number 473.
P.S. Any new Indie friends who want to get in touch, my email address is Janedoe2@hushmail.com 
P.P.S.  The tech is alive and well outside the church. Anything including the complete OT VIII is available outside the church and is being delivered by some of the top tech terminals in Scientology at a fraction of the cost.  Get standard tech here and finally reach your Bridge goals.