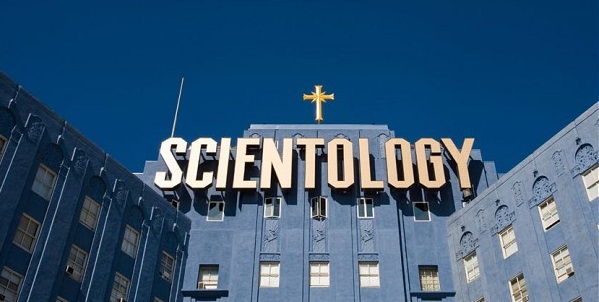 Terra is back once again…
Do You Swear to Tell the Truth, the Whole Truth and Nothing But the Truth?
Scientology has a reputation of attacking anyone they perceive as a threat. They bully. They coerce. They intimidate. Hire private investigators. Apply pressure. And last but not least, they threaten legal action via a cadre of soulless lawyers.
That said, when is the last time the church actually sued someone? And won? Not this century, anyway.
Appearing in Court? Oh, No!
The problem for Scientology with regards to lawsuits is the potential of having to appear in court and back up their miraculous claims. Which is something L. Ron Hubbard could not do on his best days. Because as everyone reading this blog knows, nobody has ever demonstrated going full-exterior or made that damned ashtray rise off a chair without using their hands.
The last thing Scientology wants is to try convincing a judge and jury that The Hole never existed; David Miscavige has never lifted a hand in anger; the church doesn't promise astonishing abilities and immortality; they don't promote a policy of disconnection and split up families; or that they pay their staff a livable wage—plus overtime for working more than forty hours per week.
The very, very last thing Scientology wants is to have to cough up all their financial records in a federal court. Having their tax-exempt status revoked would be a major blow. Surrendering billions of dollars to Uncle Sam and the European Union would be cataclysmic.
The Church of Scientology is scared shitless of having to appear in a court of law. Which is why they inevitably settle their cases before a jury is ever picked. The church's formula is to stall the proceedings by introducing one motion after another in the hope that their accusers will run out of time, energy, and money and drop their lawsuits. If plaintiffs hang tough, Scientology bribes them with buckets of money and settles out of court.
Restless Nights
David Miscavige is terrified to take the stand. Being grilled by a halfway competent attorney is a recurring nightmare. There's no defense for decades of lies, child abuse, and forced abortions. There's no defense for all the harm he's caused over the years.
Picture DM sitting in a witness box while prosecutors question him on why his church has declared so many people "suppressive." Imagine him being asked to reveal the location of his wife, Shelley. Imagine sheriffs descending on the church's Lake Arrowhead compound with subsequent subpoenas. Imagine those same sheriffs coasting down the hill to Int Base with ones for Heber, Ray, and Guillaume. And all the other high ranking executives rumored to be held captive in The Hole.
Imagine DM having to defend the effectiveness of the Purification and Survival rundowns. Imagine an attorney asking him to prove the state of Clear exists as written in DMSMH. Imagine DM being asked about Xenu, the Marcab Confederacy, and Body Thetans. Imagine a reporter in the room recording everything.
And once again, imagine DM being ordered to turn over all of the church's financial records. Imagine the man actually telling the truth, the full truth, and nothing but the truth. Yikes!
Scientology and David Miscavige cannot afford to go to court. A rookie lawyer would eviscerate them. Gut them to the core. Destroy them. Expose the whole, fetid truth to the world. The press would have a field day!
Mike, Tony, and Leah, Oh MY!
If the Church of Scientology was confident of winning in court, wouldn't they have sued Mike Rinder by now? Wouldn't he be constantly embroiled in litigation? Wouldn't Tony Ortega be buried under an avalanche of lawsuits? Wouldn't Leah Remini be spending half her time in a courtroom in downtown LA? Wouldn't Scientology have sued Google, Facebook, and A&E for allowing anti-Scientology rhetoric onto their sites? Wouldn't YouTube have put the kibosh on Chris Shelton, by now? Despite all their daily posts, the church is not suing any of them.
Imagine Mike or Tony in court. Taking the stand. Coats, ties, polished shoes. Neatly combed hair. Picture boxes and boxes of damning Scientology evidence stacked against the far wall. Scores of boxes. Hundreds. Visualize a gallery full of witnesses eager to take the stand. Itching to tell the public about their years of abuse at the hands of the church. Yearning to reveal the truth and warn those still sitting on the fence. Salivating to strike a blow at those who'd deceived them and stolen their money. Scientology would be overwhelmed and devastated.
DM would have to pull an LRH and go into hiding. I'd be surprised if the man doesn't have a half dozen secret bunkers scattered across the globe.
Last Words
David Miscavige and Scientology cannot risk having their dirty laundry uncovered in front of a rapt public. Defending themselves in court before an impartial judge and jury would be the horror story of all horror stories for Scientology. With each motion they filed, with each delay tactic they utilized, the greater their exposure to an enthralled world.
Neither the organization nor its leader would withstand a trial by jury. The negative PR would be catastrophic and Scientology would lose. Big time.
Still not Declared,
Terra Cognita