Here is a recent Tweet from the Captain of the Hollywood Division of the LA PD.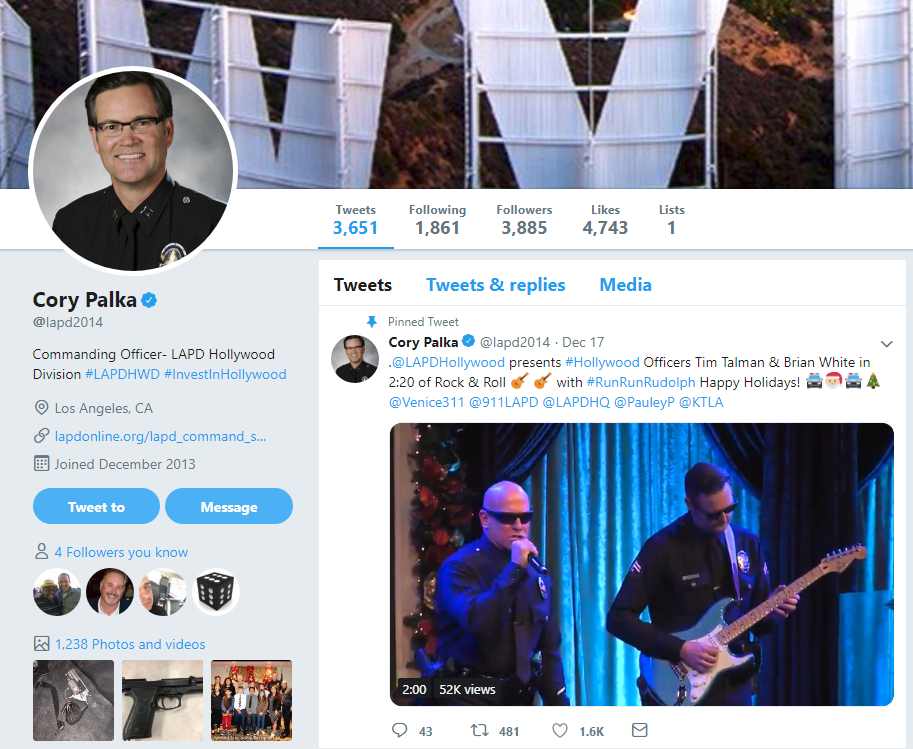 If the background of the shot of those two LAPD rockers looks familiar, it is because it is the Pavilion at scientology's Celebrity Centre.
Corey Palka is promoting an event held at scientology Celebrity Centre.
This while there is a pending investigation of rape charges against Danny Masterson, a big-timer at the Celebrity Centre, which is also home of the Chaplain, MAA, C/S, auditors and President's Office staff that dealt with the fallout of the reported incidents.
This is the same Hollywood Division that hosted the "kiosk" to promote scientology "social betterment groups"…
And Captain Palka and his Hollywood team have been getting checks from their buddies at Celebrity Centre for years: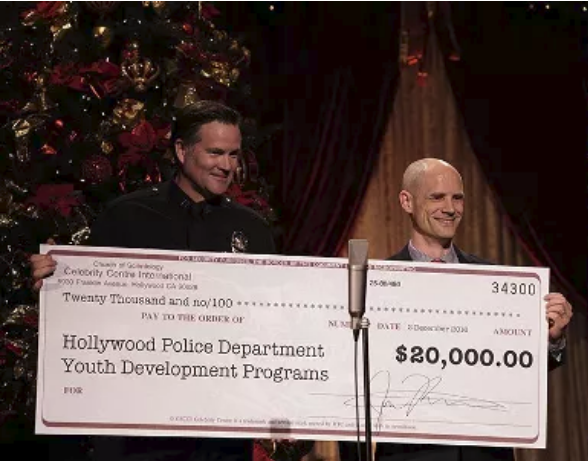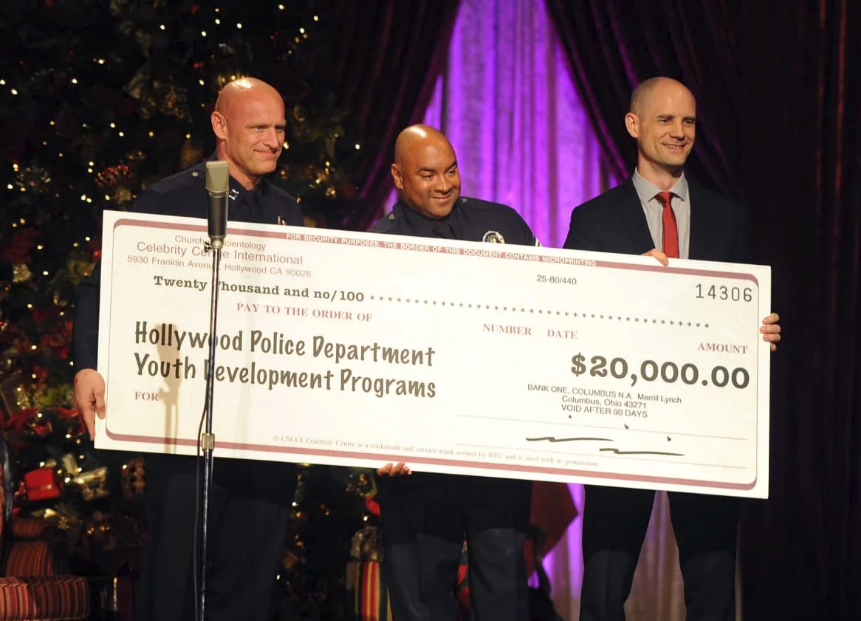 Amazing how brazen they are.
Reminds me of how Lee Baca used to be when he was LA County Sheriff. Before he ended up in prison for obstructing justice.
Here is a more in-depth article from the Daily Beast last year Leah Remini Calls Bullshit on the LAPD and Danny Masterson