Our friend and scientology nemesis, journalist, author and podcaster John Sweeney, joins us this week.
John was for many years a correspondent for the original TV investigative magazine show, Panorama.  He did a program about scientology for Panorama in 2007, where I was one of the "handlers" on behalf of scientology. It was a catalyst for me leaving — I was in London defending scientology and Miscavige from the "chaos merchants" at the BBC.  After I had left, I did a second Panorama show with John explaining some of the things that had happened in that first program. We had a lot to talk about then and now about scientology's tactics with the media.
John subsequently wrote a book about scientology — The Church of Fear, a fascinating read (he has authored a dozen books). John has reported from North Korea, covered the Russian Mafia, the war in Chechnya and Serbia, been detained by the Pakistani secret police and much more. So when he compares his experiences to dealing with scientology, it comes from a perspective that few others have.
Today he has been in the news again for his podcast Hunting Ghislaine which was a huge hit and is now being made into a TV series.
John is funny and engaging man. After being on opposite sides of the fence, we have become good friends. He is someone I always enjoy having a chat with. I am sure you will enjoy this conversation as much as we did.
You can follow John on Twitter at @JohnSweeneyroar
( I cannot find an embeddable copy on YouTube but the link above will work). In this program you will see me looking gaunt and gray — I had been taken out of The Hole to "help" Tommy Davis stop the show from airing.

The Secrets of Scientology — this is the second show when I worked with him to tell the behind the scenes story.
The Church of Fear — John's excellent book on his experiences with scientology.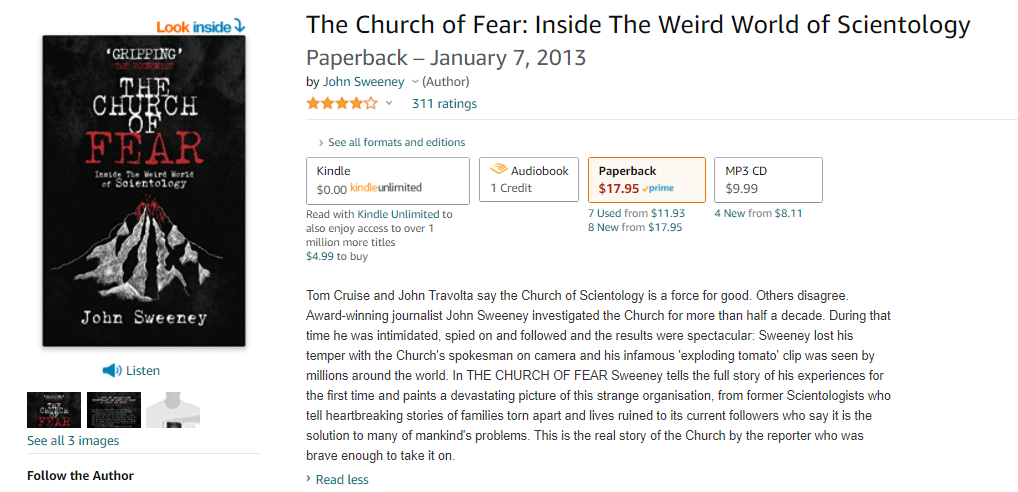 Hunting Ghislaine — John's new podcast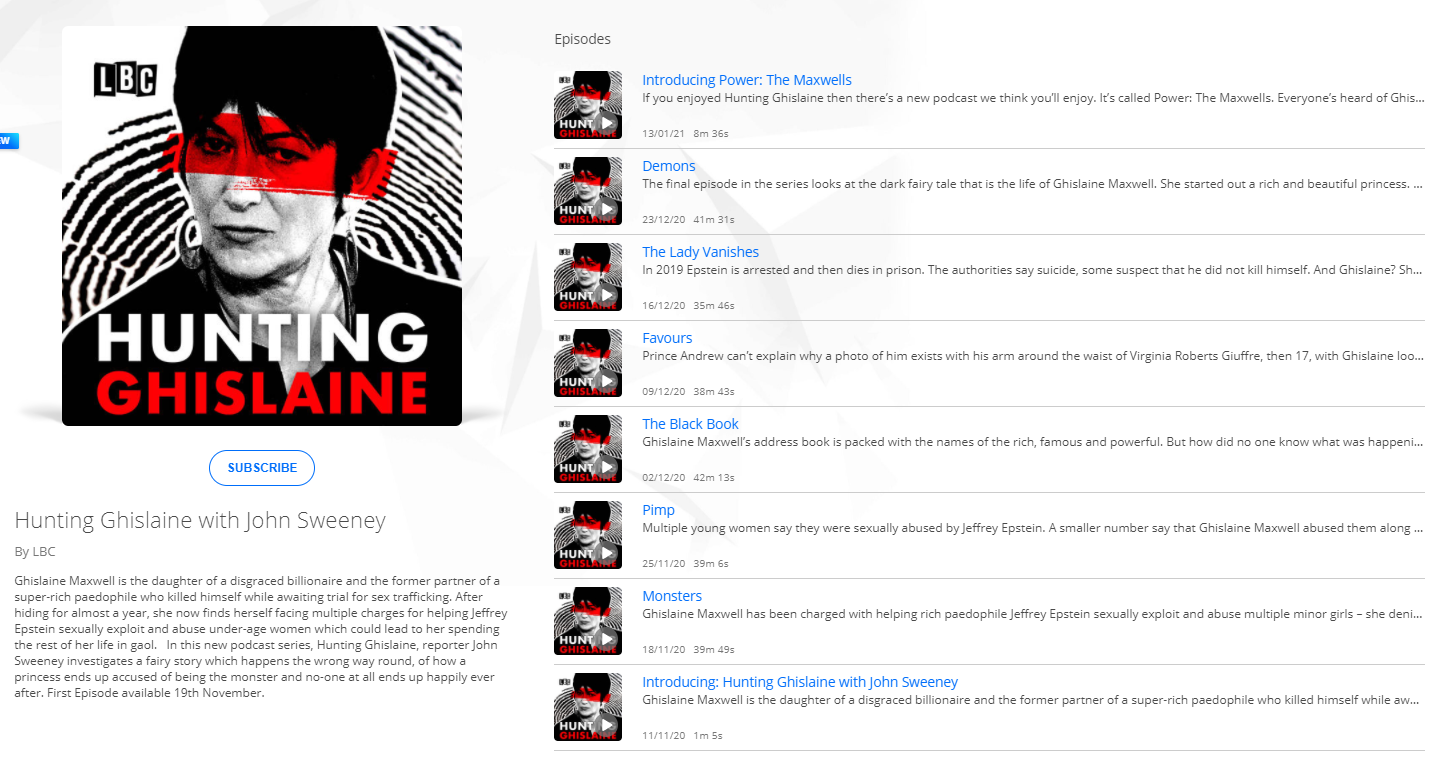 Full audio of the Parking Lot Incident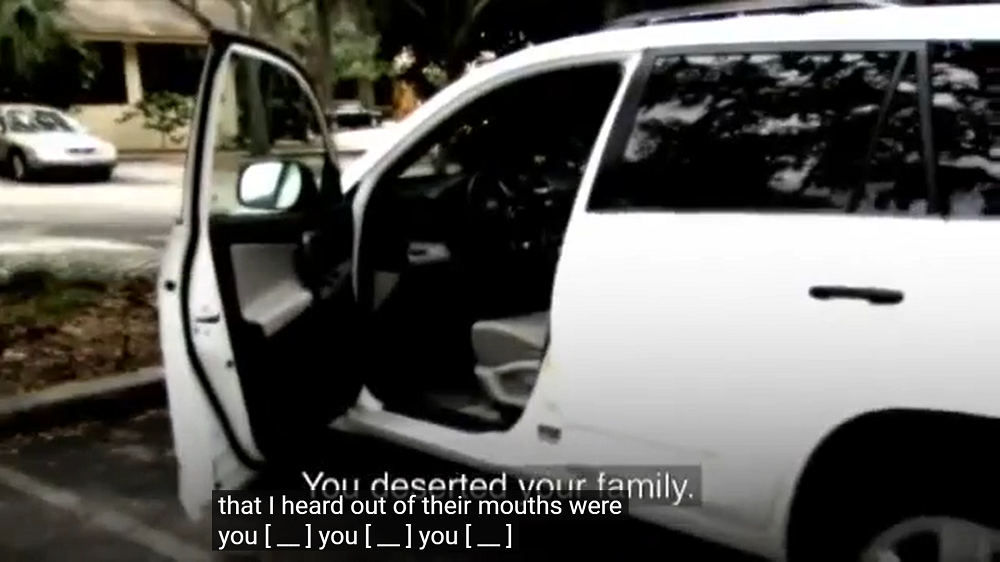 The Sheriff's report from the incident. As you can read, they conclude I was followed and confronted by them and that there was "incidental contact" as I was trying to leave that caused the graze on her arm.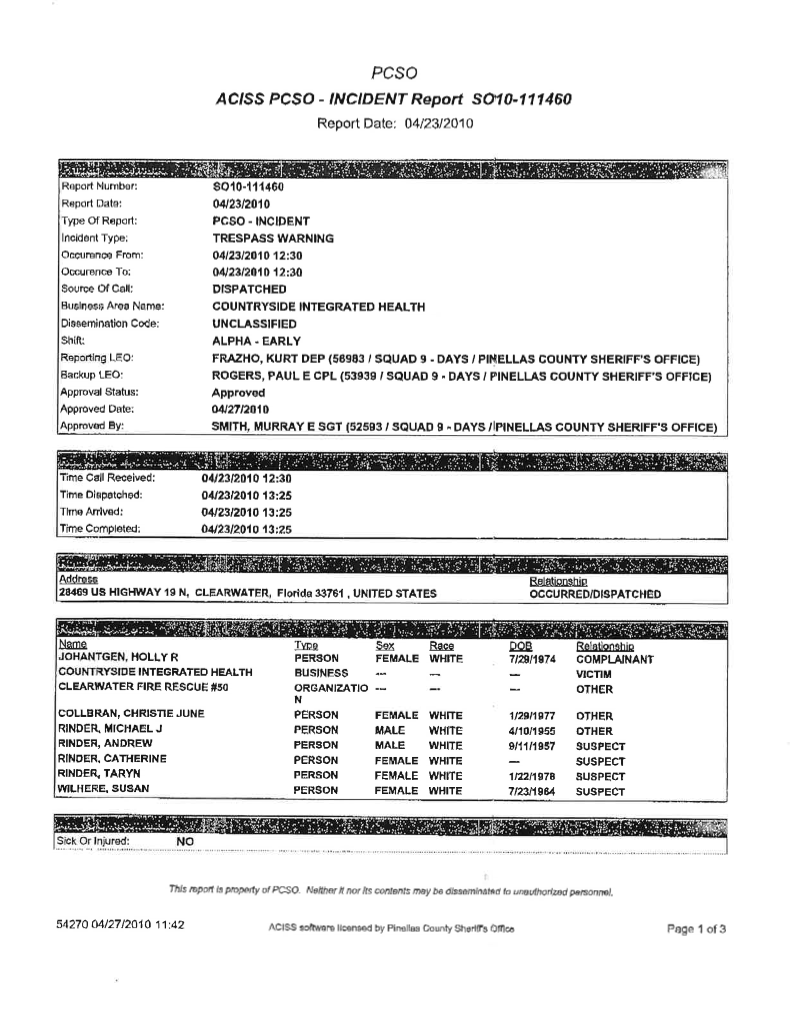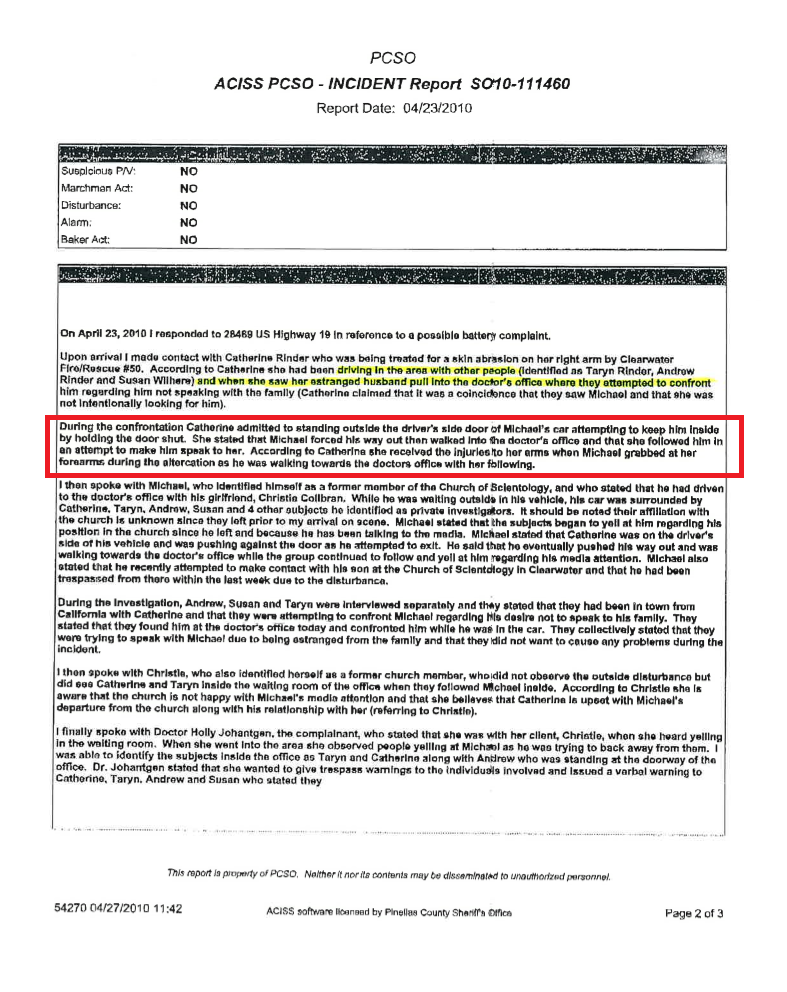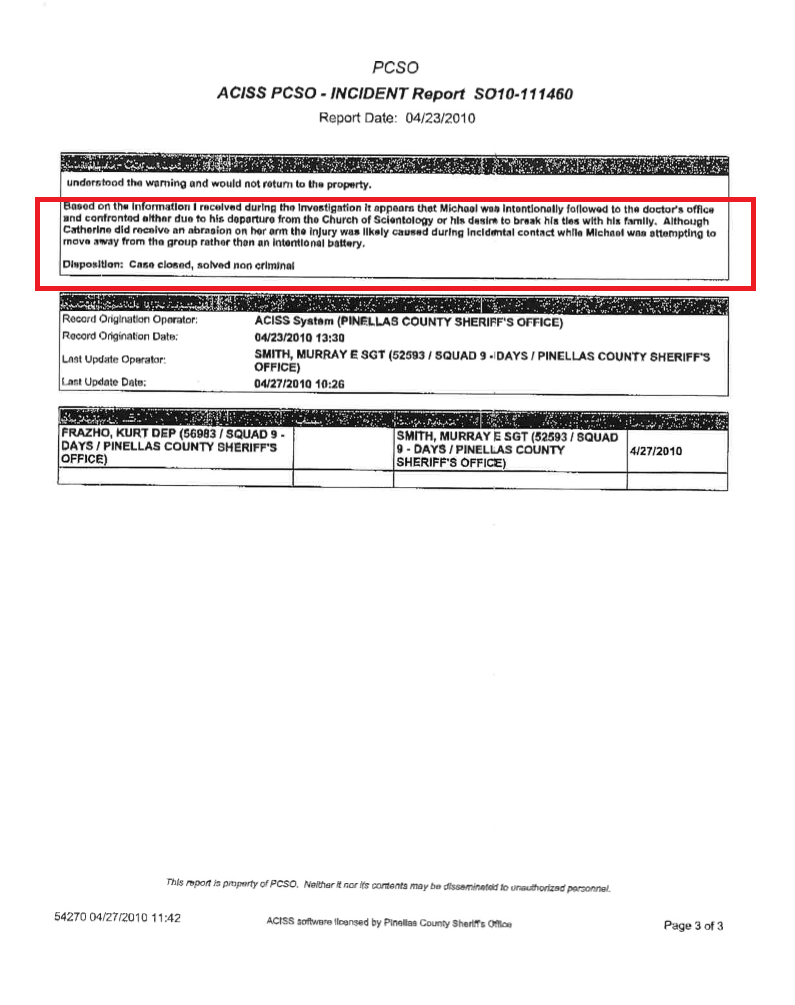 For further information and documentation, you can read my earlier blog post here
and many other refutations of the lies told about this incident at Jeffrey Augustine's blog (Exposed: The Endless Lies of Scientology Operatives Taryn Teutsch & Cathy Bernardini), as well as Stefani Hutchison's blog (Taryn Teutsch – A Challenge).
The letter from my ex-wife telling me to "Fuck Off."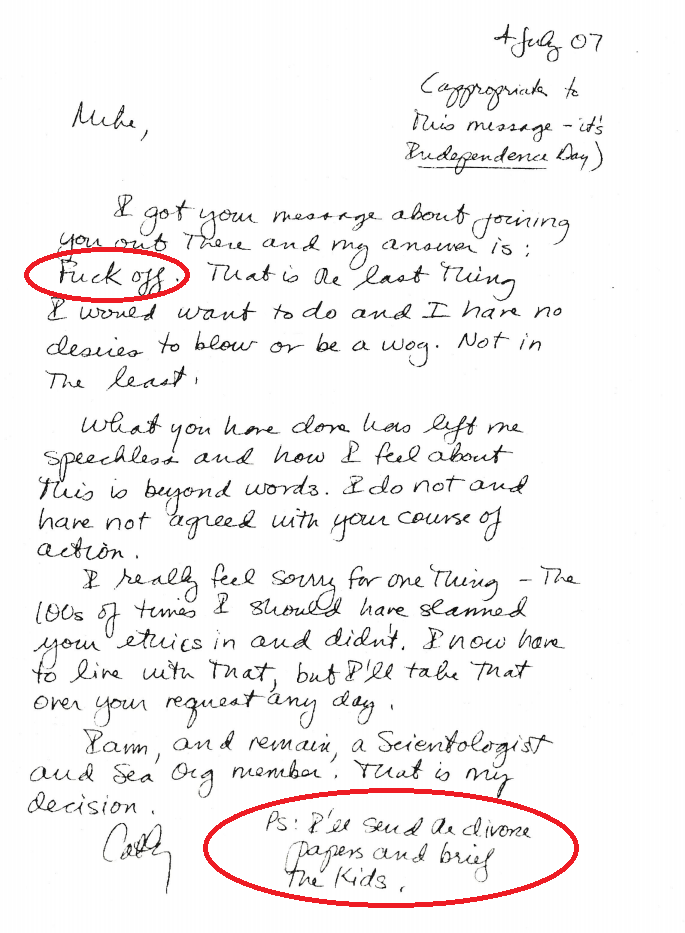 My daughter claiming my ex-wife suffered "permanent damage" (as part of her "Happy Valentine's Day message?)
The "Justice4Mom" website that is ostensibly done by my daughter (in fact an OSA operation) that is used to smear me based on the false narrative they have created of the "incident" at the doctor's office — that I was the aggressor and that I deliberately assaulted my ex-wife.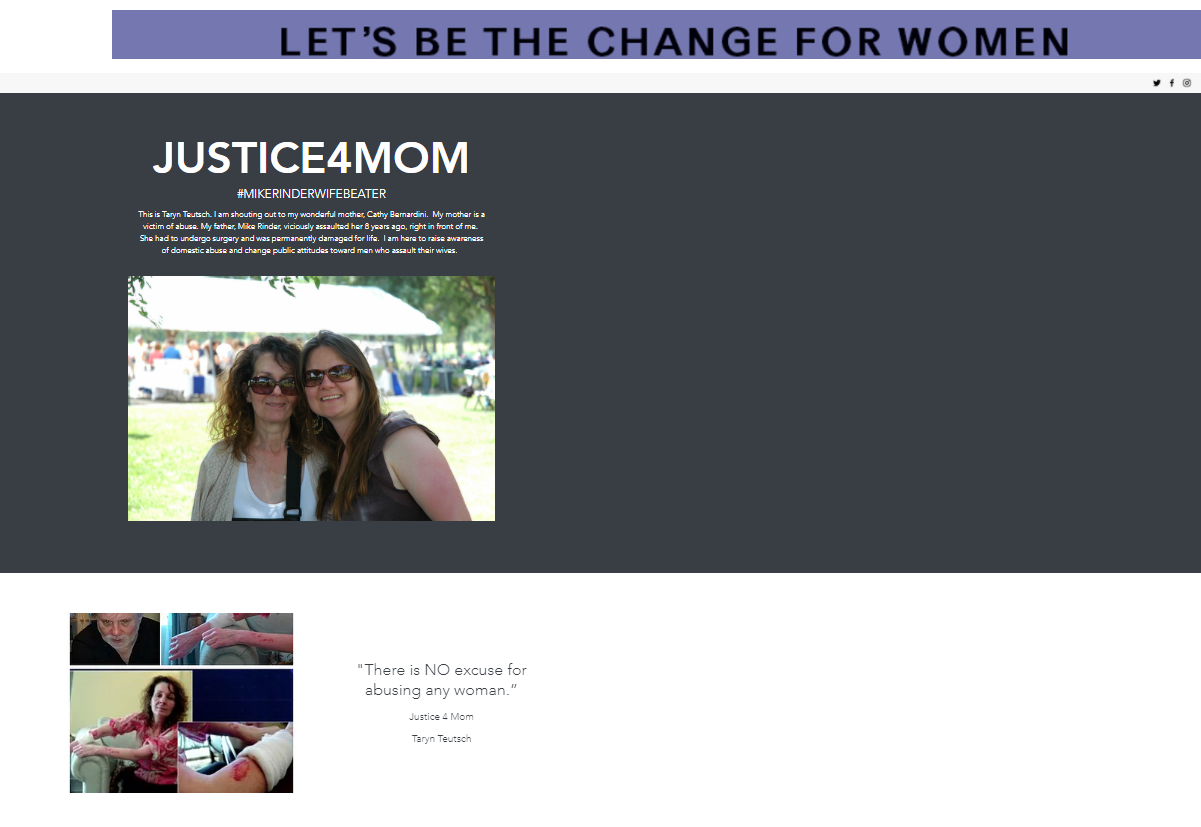 Court decisions concerning scientology.
John mentions two of these in 1984. Look for Justice Latey in the UK and Judge Breckenridge in the US in this list compiled on Jeffrey Augustine's blog.