This week we talk with our guardian angel at A&E, Devon Graham Hammonds.
Devon was VP Programming (she has since moved on and is now an executive at the production company that produced the show) and oversaw The Aftermath show in every respect.
We talk about how the show came to be with a lot of behind-the-scenes glimpses into what it was like to make The Aftermath — including the Fair Gaming of everyone concerned and the challenges the network and production company and everyone who worked on the show faced.
We also cover why the show ended (it was not, as scientology crowed "because we got it canceled"):
We also cover what surprised Devon most in the journey from knowing nothing to working on 3 seasons of a show that delved deeply into the world of scientology and advice for others who want to do something.
A couple of things related to our discussion.
The link to the show on Netflix (it is also still available on A&E On Demand and on their website).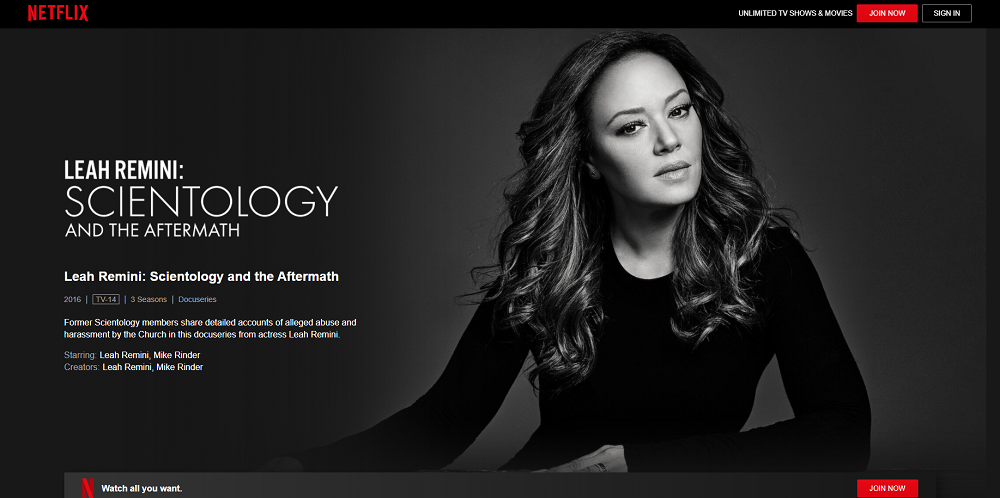 Some scientology price lists that I have published on my blog before