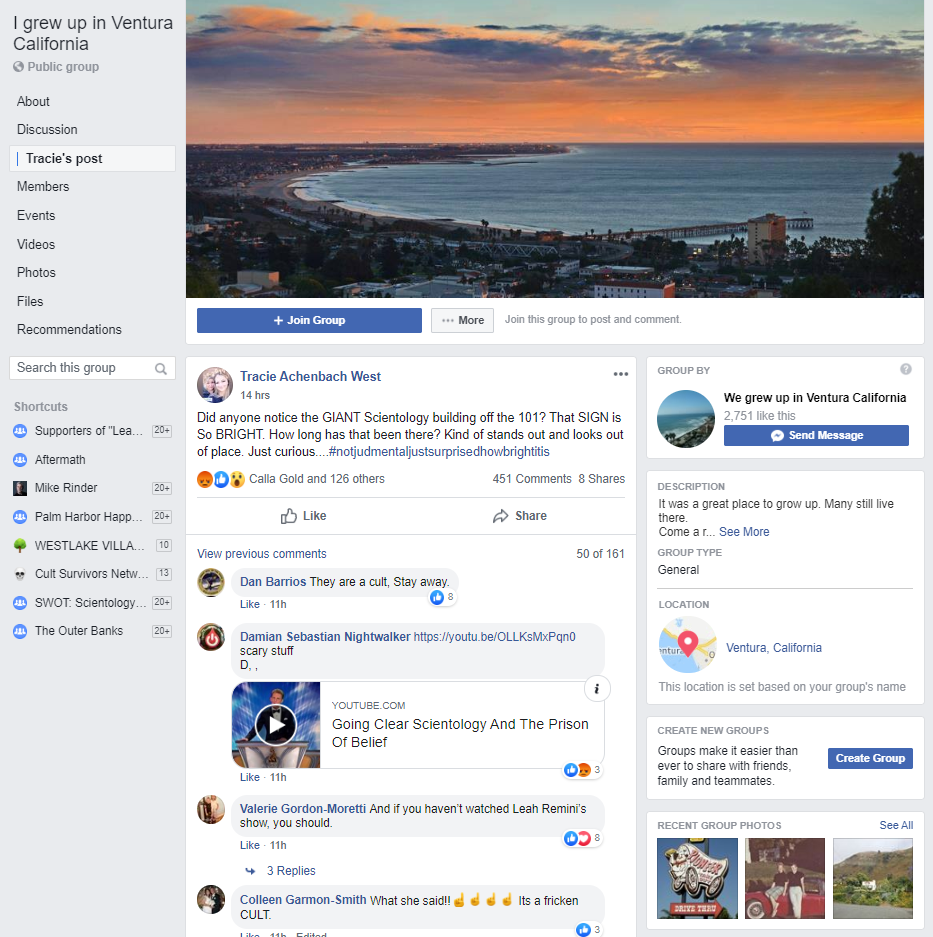 Someone sent me a link to this Facebook group I grew up in Ventura California and a posting there about scientology coming to town.  This group has 22,000 members.
It was a pretty innocuous thing about the brightness of the sign on the building.
As of now it has over 450 comments.
Though I have not carefully read every comment, I can say with a high degree of certainty that there are virtually no positive comments about scientology.
And yet, their PR line is that the demand for scientology is so great, and they are expanding so rapidly, that to meet the demand, they have to open gaudy new buildings. Of course, everyone outside the bubble know this is a huge lie. But still, it is sometimes interesting to see it play out in the real world.
Their latest pitch is "Curious why so many people are scientologists?" — more accurate would be "Curious why so many people thing scientology is a cult and a scam?"
What is also interesting about the comments is how many people refer to Going Clear, The Aftermath and even Ortega and this blog.
The tens of millions that scientology has spent trying to smear these sources of information and their massive investment in SuMP and Super Bowl ads etc etc all seems to be for nought.
And to put a cherry on top, of course scientology is completely tone deaf to the local community. They can spout Shermanspeak about the waves and the beach and the swells and surf city, but they clearly have NO CLUE about the ethnics of a seaside community, particularly in California. Dear Leader expects balloons to be released when he yanks his ribbon, so they release balloons. And when the local community saw that, the reaction was as expected.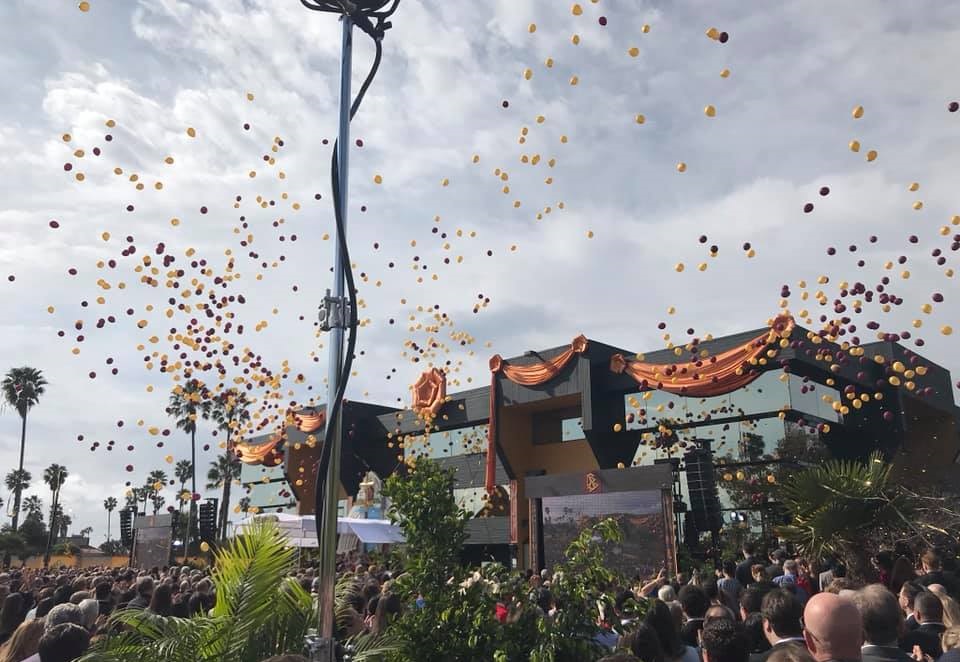 I pulled a few posts off Facebook. Off to a roaring start in Ventura with at least two political candidates taking a stand without being asked. Perhaps the lessons of Clearwater have been learned in other places?
Scientology is so clueless….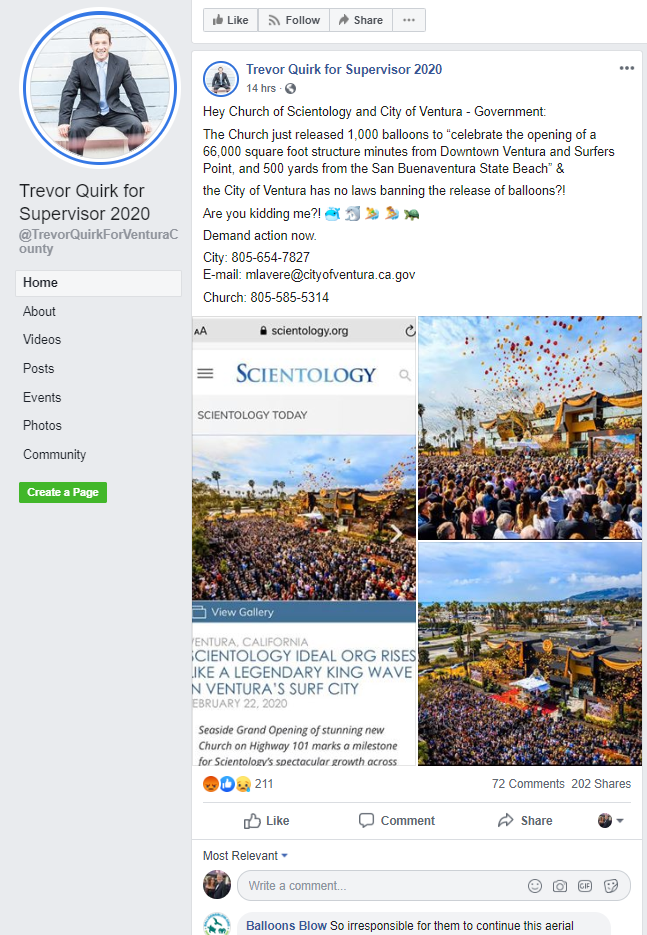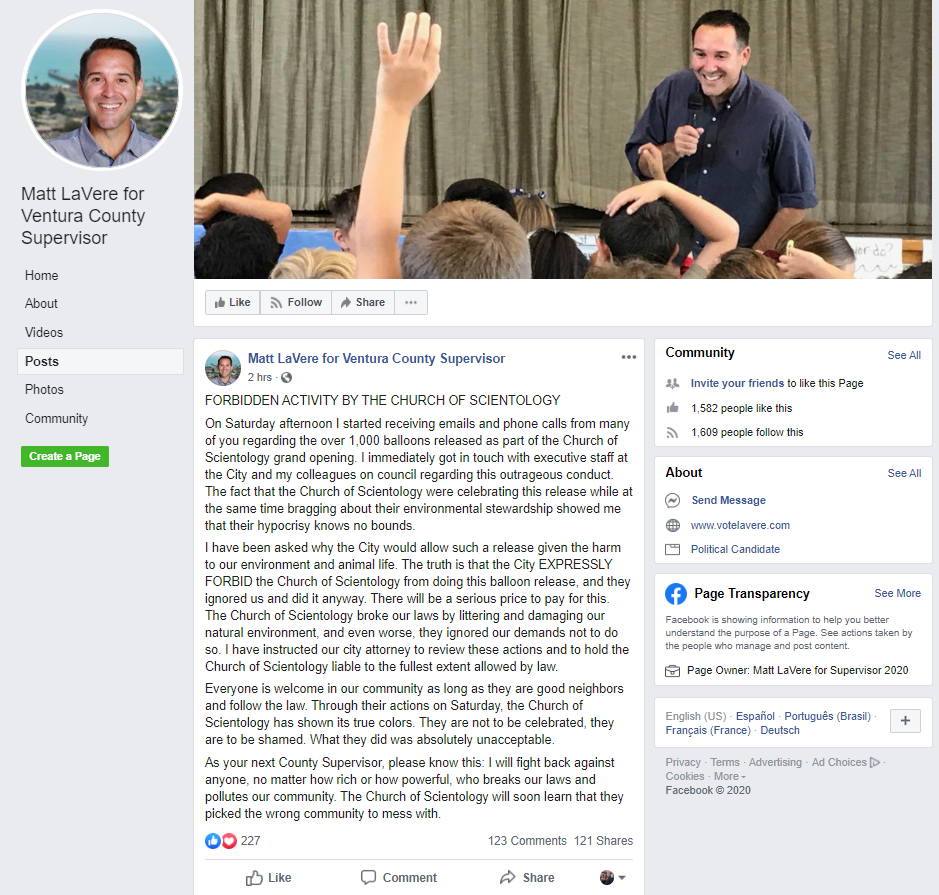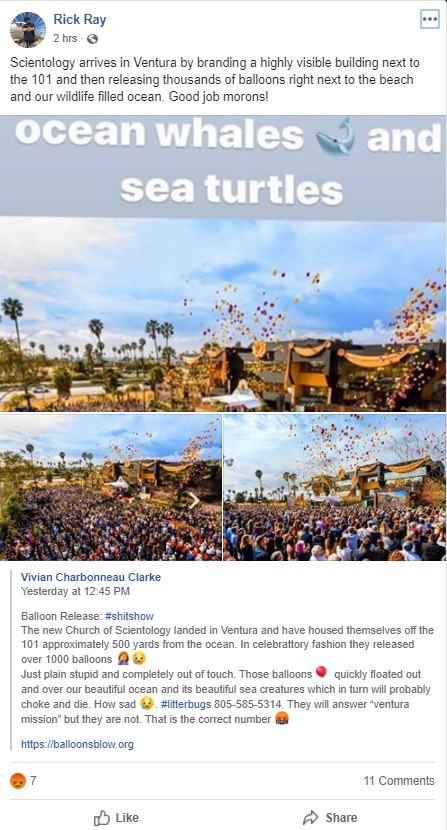 And finally, how they manned Ventura.
This person was reported to be the Qual Sec Pasadena.
Hey presto — a "new" ideal org is manned by taking staff from other orgs.
Pasadena still hasn't reached the size of old St Hill despite the fact they have been trying for 15 years since "going ideal" …  But who cares, there is today's "new " org that Dear Leader is going to promote.