Fast Eddie Parkin is a source of continuing entertainment and blog posts.
Here is a new one from him — he seems to be falling into a pattern of quoting anonymous people who supposedly send him messages. Perhaps he is hearing body thetans and misidentifying them? He has been a Sea Org member for 30+ years but is still not OT 3…
But you realize Eddie, this might actually have been written about The Aftermath exposing the abuses by "individuals and organizations" (like you, Dave and scientology) — and along with a nice picture of Leah this could well be a promotional item for the show.
Your masters will not be pleased.
And though I am blocked from seeing your tweets, I do note that you get virtually no likes or retweets? The only thing you have going for you is some clickfarm retweets of a strange comment you keep promoting "is this the right letter"? It must drive you crazy to see how many tweets and retweets there are of those who talk about scientology abuses?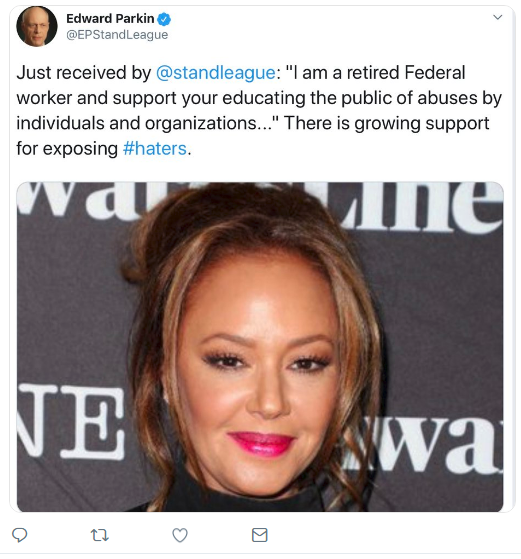 Off to a less than auspicious start Eddie.  And as covered by Tony Ortega this morning, you are also up to your old tricks of taking things out of confessional files to smear people who appear on the show.
You all deserve to be pitied – but only after you can no longer hurt anyone.