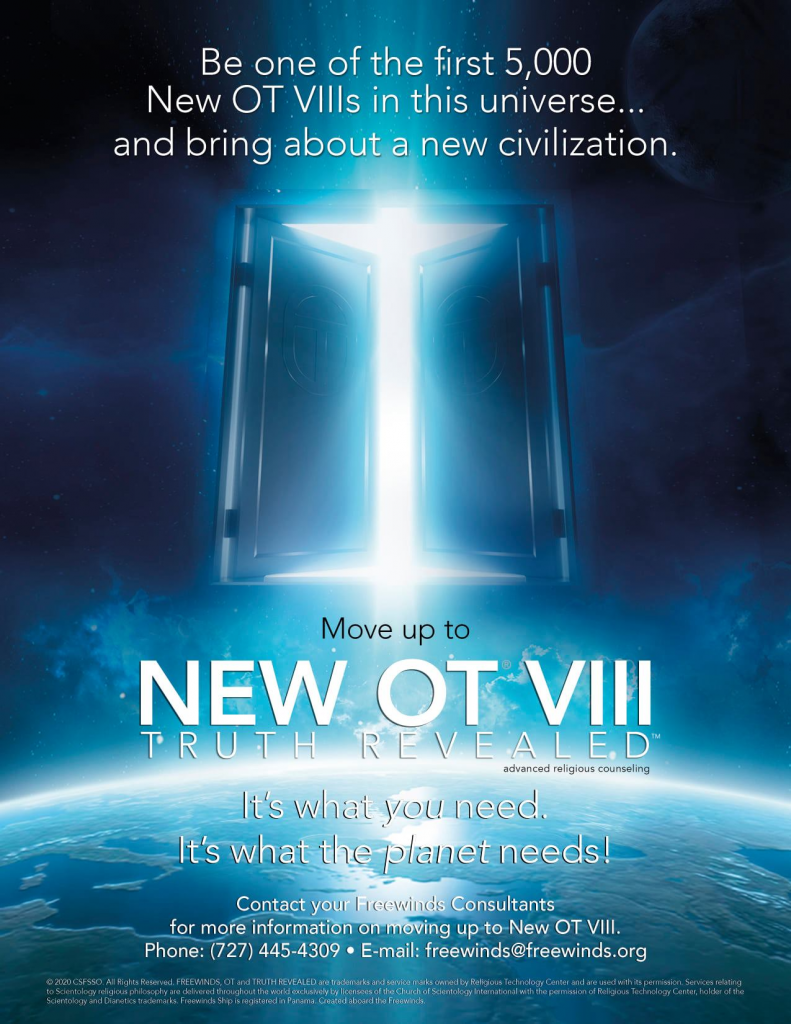 OK, so they have not been able to get 10,000 onto or through Solo NOTs in 40 years, so they have come up with a new plan.
Half as many through OT VIII.
The 10,000 is derived from some obscure Hubbard statement about 10,000 people being able to control the destiny of earth. Here is how Clive Rabey put it back in 2014:
ORIGIN OF THE 10,000 TARGET

This campaign was primarily based on the following LRH quote:

"At any one time on Earth there were not more than about 10,000 people of a caliber that was sufficient to do a little steering or leading. There's only about 10,000 of them, really." – LRH, How to Talk to Friends About Scientology, lecture of 18 December 1952 

If 10,000 non-Scientologists could do a little steering or leading then 10,000 OTs would be able to do a heck of a lot of steering or leading! This is already being demonstrated in almost all Scientology activities where OTs lead the way and are the backbone of expansion activities, plus in A.B.L.E., W.I.S.E., S.M.I. and as Class V Org staff.
At the time the target was originally set, Solo NOT's WAS the top of the Bridge.
They did not shift to 10,000 on OT VIII as they were already so far short of the Solo NOTs target that it would have been ridiculous.
There are probably no more than 1,000 people who have completed OT VIII. Perhaps 20% of those who complete OT VII actually make it through and likely 50% of those who complete VIII then fall away from scientology. This target of half the number onto OT VIII is as unattainable as the target for OT VII. And let's not forget, when Hubbard talked about 10,000 people in 1952, the population of earth was 2.5 billion or about 1 in every 250,000 people. Today it is 7.8 billion. 3 times as much. So, to maintain the same ratio their target should be 30,000 just using simple math. They're going backwards. The population is increasing at a faster rate than they are able to get people onto OT VII — even at a ratio of 1 to 250,000 — so the target is never going to be attained (I suspect they will never attain even the 10,000 on Solo NOTs target).
But after promoting the 10,000 target for decades, it became very tired and gets little mention any more (like St. Hill size orgs). So they needed something to spark things up.
Their new target SHOULD be 30,000 onto OT VIII. Even for the deluded hypsters that come up with this stuff, that was too much.
In a year/month/week this will be forgotten. The only thing that stays constant in scientology is the demand for money.