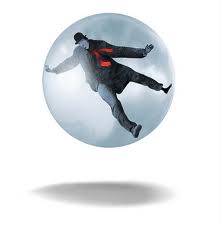 Here is the latest self-hyping propaganda from the "OT Ambassadors" inside the bubble.  
It is the minutes from their last meeting.
Mathilde, Public Sec FSO spoke about the importance of "getting ready." She said that she knows we've been hearing about it at graduations, but wanted us to realize just how close it is, announcing that the New Flag Building will be opened sometime in September, followed by the IAS Event here at Flag in October. She said that as soon as precise dates are known, she will let us know. Mathilde said that now is the time to get everyone on board here in Clearwater, and for everyone to spread the word: Get ready for Super Power and Golden Age of Tech II. [Wow — they only get the hottest news. "It's coming!" Don't know what "it" is, or when — but boy, it's time to get EXCITED!! And you had BETTER be excited or it's time to write a check for some more sec checking]

Lauri Webster, Super Power Project I/C gave us a great briefing, saying she's been working on this Project for 18 years, and Super Power is almost here! She said that the magnitude of getting this new building open is like opening 6 or 7 new Ideal Orgs at once! [About the ONLY thing these people EVER talk about are nutty "stats" that they just invent to try and sound impressive. Sort of reminiscent of the old marketing cliches "It's twice as bright!" "Family/Super/Monster Size". "Cleans 10 times faster than the old soap." ]

Lauri assured us that the Cornerstone members are being cared for now. She said that everyone who has donated to this project, at any level, has contributed to getting this done. More donations are needed for final preparations to open, and new contributors and new Cornerstone Members are welcome. Lauri gave us more details about the course room for Cornerstone Members now at Flag, in the Ballroom. She said that in the new building, the entire 3rd floor is course rooms, and the entire 5th floor is for Super Power. [Oh, you have GOT TO BE KIDDING — STILL trying to get donations for "final preparations"? They have been doing "final preparations" now for about 5 years… Oh, maybe the REAL reason the building didnt open is they didnt have enough money to do the "final preparations"…. That's the best she could come up with? Why isnt she pitching the urgent need for money for the "David Miscavige Auditorium"? After all, they are going to have to demean themselves by holding their big event in a tent.]
Senior D of P for Super Power then spoke, saying she would now give us some "Inside Data." She said there would be 30 D of Ps in the new building, and 145 Auditors to start off, with another 80 continuing to train and "in the wings" ready to be brought on board as soon as needed. She said intense training is going on of staff. She talked about how at Flag we are making more Clears than ever, and more. [Again, all they can do is spout numbers. 30 D of Ps? That will be one D of P for every 3 public. They are sure going to get a lot of interviews!!]
Lauri Webster gave more data about the massive preparations, and Introduced Trevor Graves, who is now on her team as FSM I/C. She then said that the things we'll see in the new building are fantastic! Spectacular! Beyond your imagination! [FSM IC of what?  And let me reiterate in case you have not heard. This is also amazing, grand, wonderful, supercaligragilisticexpialidocious, off the charts, above Tone 40 and Super OT. And if we keep saying this, soon you will repeat these words back in your "success stories" — in fact, we are collecting "Super Power" success stories from the case gain you have had just HEARING the adjectives used to describe it. Yes, it is THAT powerful…]
Lauri then validated our OT Committee, saying that we are the top OTC on the planet. [Impressive.]
Mathilde briefed us that when the new building opens, there will be a series of events, and that people who will be coming here from all over the world are being told to plan on coming for a week. She said what is needed is for us to reach out on our comm lines outside of Clearwater and promote to them, saying, "It will be a new day for Scientology. There will definitely be a 'before and after' this opening. [Come for a week? What game are they playing now?]
Mathilde briefed us that a patter has been written to promote the upcoming Grand Opening New Flag Building and IAS Anniversary Event. Patter sheets were distributed to all members present, and Mathilde asked that we spread the word. [The hype patter is now formalized into some nifty Shermanspeak. THIS is going to be the GREATEST EVENT EVER in the HISTORY of the UNIVERSE!!! YOU DO NOT WANT TO MISS IT. Reserve your seat in the tent now, you don't want to be near the back where it leaks when it rains….]
Kaye shared that she completed her Cornerstone Membership not long ago. She said, "Decision is Cause. Stop wishing and start deciding." [Now THAT is a dedicated KoolAid drinker. Even after the building is DONE she is still giving them money….]
Commendations
Commendations were handed out for production done in June.
Kaye reminded us to attend Flag Graduation this Friday night, and read a great Success Story from someone about attending the last several graduations. The person started going on course more frequently and getting her family moving more also since going to graduations, and feels very revitalized and positive about the future. [There you go — they ARE collecting success stories from people having orgasms winning as a result of just hearing about GAG II/Super Power or Him telling them "I am still here."]
Emmett asked that we look at the poster in the back of the room of Cornerstone Members, and pick a name or two of someone we know to get in comm with about getting to Flag. [Oh, I guess all the Cornerstone members havent showed up? Wonder if Luis and Rocio Garcia were on the poster?]
Jim Bridgeforth, Comm Exec Sec OTC made an announcement for Belleair Mission: They are holding an event this Wednesday at 7:30 PM featuring Sonja Jacques and the Belleair ED on Finance. The cost is only $10. [As noted earlier. But interesting it is promoted as "it only costs $10″…. What a deal!]