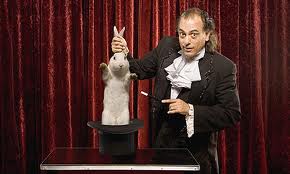 There is some curiosity about the impending "Golden Age of Tech II" release.  
Following  is a recent email from a Class V staff that pretty much details the planned release and a brief report from Flag on what is happening on the training evolution. I then analyse  what all this means.
The Email: 
GAT II consists of a huge project comparable to what was done for the Golden Age of Knowledge – in terms of locating all the LRH technical data, verifying it all to be 100% LRH and to be applied, audited, trained, C/Sed exactly as LRH directed. No add ins, mix ups, out sequences, missing data, etc.

So what will be released will be 100% LRH exactly as he directed studied in the correct sequence and audited and C/Sed exactly as LRH wanted.

E.g.

LRH ED 102 INT, THE IDEAL ORG

"The pcs would be getting full Grades to ability attained for each, not eight minutes from 0 to IV, but more like thirty processes. And they would be leaving with high praises."

"The students would be graduating all on fire to audit." LRH

The GAT II will mean exactly the above. It isn't "quickie grades" where you do the grades in minutes. But, did you know in PT that on the grades there are 140 processes that are run!! And the way they are run and C/Sed (without going into full technical details) also results in these 140 processes being dragged out longer than they even need to be. Imagine the huge extra amount of hours and cost of the auditing and the fact that the person may have achieved the grade but is getting overrun!! Some of the processes were irrelevant and some out sequence. So the GAT II won't be quickie grades and won't be so many processes it's not funny. The grade is audited on the processes and when the EP signs start to come in and the TA in the auditing on that grade is starting to flatten out then the major process for that grade is audited. As a result you get a thorough and proper grade with full EPs and ability gained. But done quick as lightening. The average time on the grades is 6 intensives. And this is happening at Flag now. 

As LRH says in the following excerpt, the grades take a month!

RON'S JOURNAL 35, 9 MAY 1982, FROM CLEAR TO ETERNITY

"…the lower grades and more books could, due to scheduling of time and all that, consume a month." LRH

So we are now going to export this GAT II from Flag to all Class V Orgs on the planet and it will be released at Maiden Voyage event, most likely – that is based on getting all the GAT II resources to Flag in time. Which of course we will do!!

Also as a result the academy training will be so streamlined, exactly per LRH, in proper gradient, etc. For example The New Student Hat has SHSBC lectures with some level 6 type technical terms. LRH gave directions for the Student Hat to have these tapes edited to have the technical terms edited.

Pro TRs can take a month, or two or more with most people. This takes routinely 2 weeks now. Even old ladies on the pilots at Flag. To Flag passing standard, and that includes the Clay Table Processing. Clay Table Processing had an arbitrary which resulted in it taking 2-3 weeks, now it takes 2-3 days! (yep days!)

Upper Indocs is a week or just under.

Pro Metering is 2-3 weeks!! Not months and months like now. And a lot of people blew from this. There are reasons for this as you will see. You had to do higher academy level actions in the pro metering to pass it. There are out sequence things of having higher level data and things needed to pass at lower training levels. This sets the student up for a loss. For example the passing standard for pro metering requires the students to use model session and lists and auditing comm cycle. But you are just learning the meter and haven't learnt these things yet, they are learnt LATER!

There are 46 SHSBC lectures on the academy levels 0 to IV. That is about 1/6th of the whole Level 6 SHSBC!

So all of this has been stripped away to be exactly LRH and exactly as he directed for it to be. And of course the course packs, drills, etc. will be very aesthetic and for example the Student Dictionary has a HUGE glossary with illustrations, etc. It is like a dictionary in itself.  The new objectives book has 150 process listed out in a gradient from dying/unconscious on up. This has all the undercut processes and when to use what, etc. This will make the Objectives much more clear, easier to C/S and ensure full EPs achieved by all people who do it. Also an example was how to do CCH 7, about being ambulant and using 2 tables.

So you can be a Class IV interned and qualified auditor now within 3-4 months. That of course makes it very feasible for people to get trained, to co-audit up the Bridge to Clear and to start field practices and groups, etc. 

COB RTC is really doing a fully thorough and top job on this.

E.g. HCOB Touch Assists was found to be missing an extra page!!!! This extra points mainly has more points regarding how to C/S the Touch Assist. But it goes over how doing the Touch Assist affects the body and exactly why you must do it daily for full result achieved.

If you study a full time Day and Fdn schedule you do each Academy Level in 1-2 weeks.

This is the culmination of 18+ years of work, pilot, re-pilot, etc.
News From Flag:
And some news from a Flag insider on recent events there:
"People were supposed to start arriving to Flag on April 20 for their "GAT II training." But several people who were expecting to come then are now scheduled for late July.
It seems there were not enough trainees arrived so the whole evolution was delayed.  Orgs are being required to send 4 Sups, plus auditors, plus C/Ses and most of them do not have that many staff to send, nor the money to be able to afford their trip and accommodations.  
Let's say one org sends their people to Flag in a timely fashion. And they finish the line-up. What then? Do they go back to their org once they are done, and continue to deliver the grades the OLD way until every other org in the world has completed getting their team trained, and COB does his big GAT 2 release? Or do they immediately start delivering the NEW grades and be the only org in the field allowed to do so?  Or does the team now have to stay at FLAG until all the other orgs send their teams, and everyone fires at once? (likely) It will take FOREVER for the orgs to send their teams. The GAT 1 evolution, in it's core, took about 6 months. And all people needed to do really was ONE abbreviated sup course and ONE very quick internship. And that was only two to three people per org.
Also, how do you release GAT 2? Do you really do an int event where you tell everyone that while FLAG has been delivering the new grades for 10 years, the grades you got at your own org were either wrong, or were 10X more expensive than they had to be? And oh, by the way, for those of you who haven't been to FLAG recently, your next step is the purif?"
Analysis:
GAT II is going to be presented as the culmination of a "complete review" of "all LRH tech" (for the third or fourth time — it never seems to get old) that has uncovered "missing tech" and "alterations" and THIS is why no auditors have been being made and nobody is progressing up the Grade Chart to Clear.  It will be presented as "THE breakthrough" that will make Planetary Clearing a reality (like every other breakthrough in the last 3 decades — from KTL to NOTs to Basic Books to Super Power to Ideal Orgs to "the lectures" to "the tech films" and on and on and on….)
Utterly ignored will be the FACT that these Grades have been being delivered AT FLAG ONLY for a decade. No other org was allowed to deliver them.  Now, the orgs were either doing it right or they have been doing it wrong. And if they were doing it wrong and it was known, why didnt RTC DO SOMETHING ABOUT IT? That is supposed to be their job…. 10 YEARS OF KNOWN OUT TECH held in place by Miscavige arbitraries that the "correct tech" could only be implemented when he was ready to release it.
There will be examples (like the one mentioned above of the "Whole page missing from the Touch Assist HCOB!!!!!!") that will be used to "prove" that anyone who has been previously trained "missed the boat". And so, they need to start all over again. But it won't be presented as "starting all over again" it will be presented as "now you can REALLY become an auditor."  Everything said in every previous event will be forgotten.
It is predictable that the Mark Sooper Dooper VIII meter will be pulled out from under the dusty tarpaulins in the warehouses where they have been sitting for almost as long as the "New Grades" have been being delivered and will be sold as a VITAL TOOL now for all auditors and Solo Auditors. Everyone MUST have two of them. NOW.  It will be presented as another VITAL part of "how we are going to clear the planet" and no mention will be made that it has been MANUFACTURED and sitting unused for years (except it IS used by FSO auditors — Mark VIII guts in Mark VII cases). But why this "breakthrough" wasnt made available before now won't be mentioned in the rah-rah cheering and foot stomping that will happen when Dear Leader presents his next new 5 year plan for world conquest.
There may even be a new tech dictionary for sale. That has been in the works for MORE THAN a decade.  Miscavige is not going to let this event slip by without taking the maximum opportunity to SELL THINGS. The "release" of tech is scheduled not by NEED or by any urgency to help people but by event schedules and "marketing" plans. 
Doesnt look like he is going to make it for the Freewinds MV, so that probably means Auditor's Day will be a big event this year (he cannot do a tech release at IAS). It will also serve another purpose. Keep everyone's attention off the "no SuperPower AGAIN" in spite of the annual promise at the New Year's Event "you will see the release of Super Power this year…." 
In short, the blind are going to be further blinded with more bs about the astonishing accomplishments of the Chairman of the Bored as he pulls another rabbit out of his hat and sucks up the adoration for once again so brilliantly saving the day.  Never mind he is "saving" everyone from his CREATED disasters (HE has cross ordered auditors being made with GAT and "the Basics" and fundraising and cross ordered people moving up the Bridge with blanket orders on Objectives, Purif, the Basics and who knows what else).
And nobody will dare mention that the rabbit is actually the same one they've seen so many times before — it' just been spray painted a new color, let alone that they have figured out how the trick is done and they see the silk handkerchiefs poking out of his perfectly tailored tuxedo sleeves.