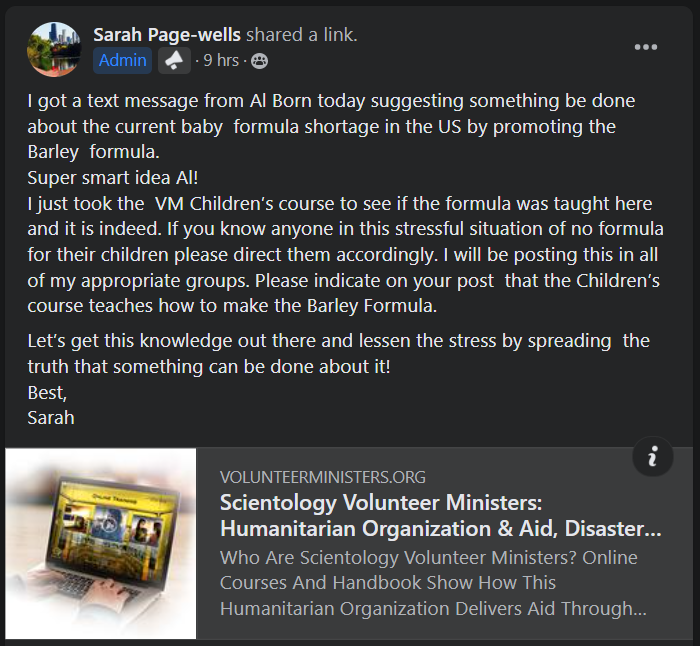 Typical scientology.
There is a situation in the US with a shortage of infant formula.
An opportunity to move in with some Hubbard "tech" — the "barley formula."
I hope nobody falls for this.  Hubbard claims it is a formula used by the Romans 2200 years ago — that "barley sustained the Roman legions" and that this concoction, featuring a liberal dose of Karo syrup (cornstarch syrup) and cow's milk is better than breast milk and commercial baby formula. Here is the page giving the ingredients and method of preparation from the Scientology Handbook.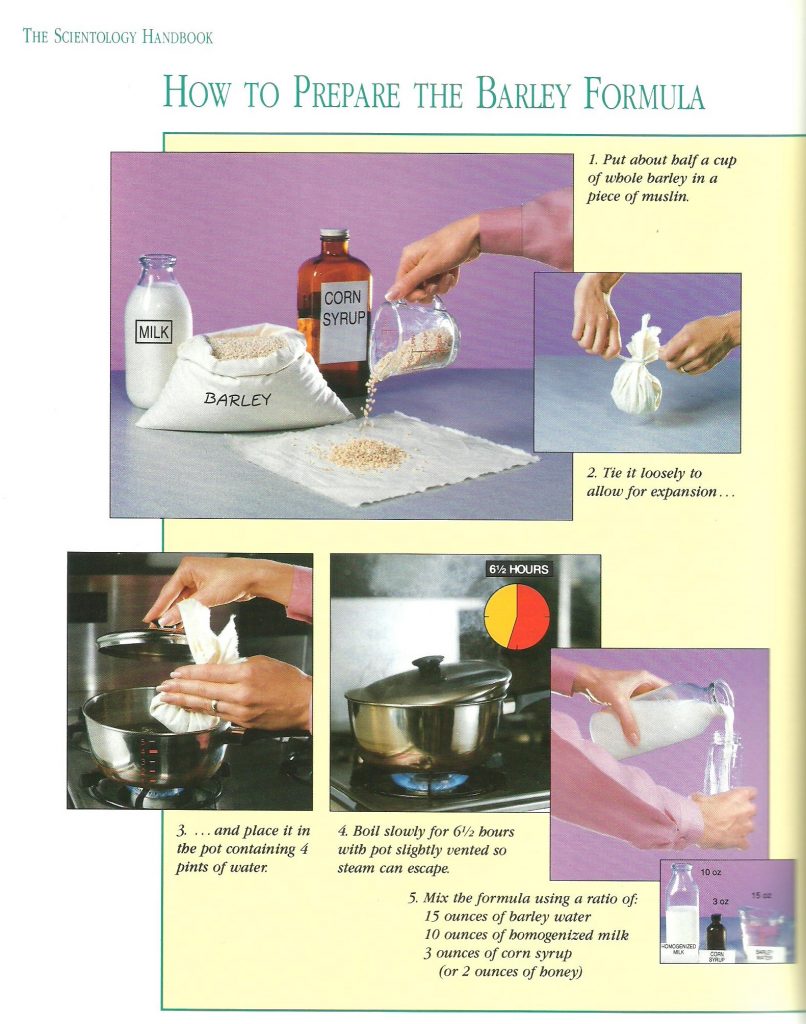 Like much of the "tech" Hubbard announced concerning things physical (very much including the Purification Program), his claims of benefits are dubious at best and dangerous at worst.