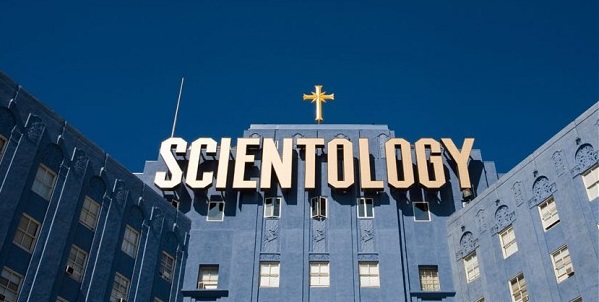 Terra is back with another thought-provoking essay.
Hiding
I am wary of leaders who don't show their faces in public. Since they didn't assume their lofty positions by being shy, I assume they're hiding something. The higher their standing, the more dirty little secrets they need to keep buried—and the more suspicious I become of their motives.
Down the Rabbit Hole
Ron Hubbard started down this road to reclusive behavior not long after Dianetics was disparaged by the mainstream health industries in the middle of last century. He lectured to dedicated followers via courses and congresses, but shied away from speaking to the general public. He talked to crew, staff, and dedicated practitioners of his "workable technology," but not to those who wanted to "see if it worked." He allowed himself to be recorded on his ships and inside his churches; not so much outside these narrow confines.
LRH didn't tour. He didn't book conferences at the local Hyatt Hotel. He didn't promote Dianetics on radio and TV. He didn't meet with world leaders at neutral sights in Asia. He didn't expose himself and his nascent mental health practices to anyone but those already fully indoctrinated.
LRH had much to hide, especially once he expanded into the realm of religion. Despite claims to the contrary, Scientology never grew as his "Policy Letters" dictated the organization should. On a personal level, he never lived up to his own definitions of ethical behavior. He abused men, women, kids, and family. He cheated on his wives; he was a bigamist. He exploited and mistreated his staff. He lied. He ignored his bills. He failed to disclose the financial status of the church. He hid behind the political shroud of religious freedom.
Foremost, though, he hid the demonstrable fact that his technology didn't work as advertised. He was never able to prove the existence—both on himself and on others—of any of the suppressed abilities that were supposedly innate to all spiritual beings. Afraid to face the music (and warrants for his arrest), he plied the high seas on one boat after another, before eventually making landfall and going into hiding.
Until Finally…
The older LRH got, the more paranoid and reclusive he became. By the time he fled to rural San Luis Obispo County in California, only a select few knew of his whereabouts. At the end, he died a lonely man, sick and addicted to drugs in a secluded trailer, far removed from any of his churches and adoring fans—a sad memorial to the man who wanted us to believe he'd become cause over all matter, energy, space, and time.
Present Time Despot
Current Scientology leader, David Miscavige, has taken the same path as his predecessor. The older DM gets, the more paranoid, irrational, and reclusive he becomes. Just like LRH, he has a lot to hide:
Scientology is not expanding; it's contracting; membership is falling. The OT Levels haven't created superior beings. The levels beyond OT 8 are myths. Not only does the tech still not work, but Keeping Scientology Working doesn't work, either. In an effort to appear relevant and keep the money flowing, he's been forced to create his own versions of materials, courses, and rundowns. He abuses staff. The Hole was real. The church continues to break up families. He refuses to open its financial records to public scrutiny. Having disbanded LRH's command structure, he rules the organization with an iron fist. And finally, despite one "target" or another, Ron ain't coming back.
Just like Hubbard withdrew from the general public, so has Miscavige. He doesn't go on speaking tours. He doesn't put out public promotional videos. He doesn't speak to the media. He doesn't go on Sixty Minutes. He doesn't press the flesh at public gatherings. He doesn't mingle with shoppers at Walmart or Costco. He doesn't fly the friendly skies of United. Instead, he lies low in lavish compounds, attended to by a core of select Sea Org sycophants. These days, even Kim Jong-un makes more public appearances.
I don't have the statistics, but I would bet that the number of times DM shows his face in public is trending downward—sharply. Once the last "ideal" org is christened, he'll have little reason at all to venture outside his guarded sanctuaries.
Speaking of Not Showing Their Faces…
Most Scientologists hide the fact they're Scientologists. Most would rather run naked down Main Street than admit they're practitioners of Hubbard's tech. Just like their leaders, members have much to hide (deep down inside, they know Scientology fits the profile of a classic cult).
Also interesting is that the level "Hiding" is only four steps from Total Failure at the very bottom of LRH's Emotional Tone Scale. Oh, how the mighty have fallen.
Last Words
Ron Hubbard lived in fear and went into hiding. Behind his designer suits, coiffed hair, and overly-rehearsed, members-only "events," David Miscavige is following in his mentor's footsteps.
Still not Declared,
Terra Cognita