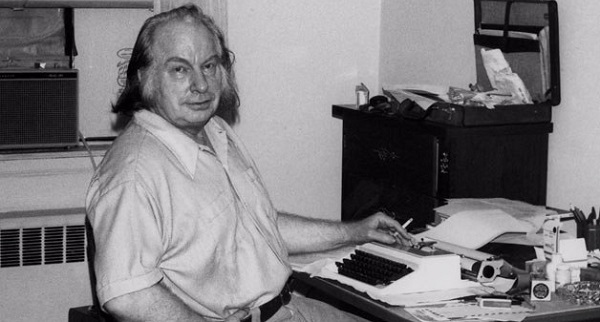 They actually still promote this as if these words are absolute truth. And it happens repeatedly. If Hubbard said it, no matter when it was or how much transpired subsequently, they still present it as gospel truth.
The last ACC lecture was in the early 1960's. So what "OT processes" is this referring to? The ones in Creation of Human Ability? The ones that were subsequently canceled (all "Creative Processing" was cancelled by Hubbard)? Certainly not the ones from the "OT Levels" that all scientologists know today as they had not been invented yet?
Don't the people that write this stuff know anything about the subject they are trying to promote?
Hubbard constantly explained the failures of his "technical breakthroughs" as "I have made a new advance in my research and what I told you last week, with absolute certainty, was the way to get to Clear/OT, has now been replaced by something even better." That lasted until the next new thing popped up. Creative Processing. Goals Processing. Black and White Processing. etc etc etc They were all the "route to OT" t one point, until they weren't. And then finally he had the "real" OT Levels. But OT 1 – VII. Even half of them were replaced with the latest breakthrough "NOTs" and when they didn't work, it was OT VIII that was going to be the first REAL OT level. And now it's OT IX and X that don't even exist as the promised land of real OT.
These lectures are offered as the "research track" but EVERYTHING he ever said is apparently still valid today, even though he retracted it ("advanced it") back then. You can listen to this and find the real route to OT today, even though a few months or years later, Hubbard had declared this stuff to NOT be the real route to OT.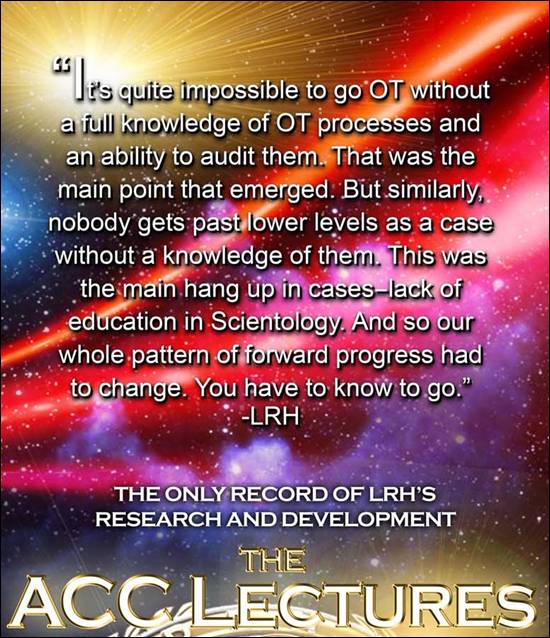 Not only that, they MAKE you go "exterior with full perception." Whoever wrote this "success story" is lacking in perception.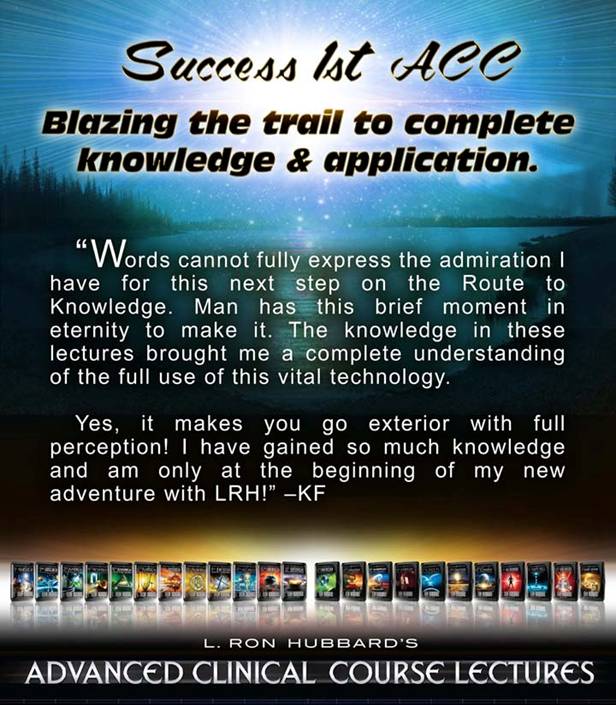 And here is some more "absolute" wisdom from 1961.
This was before the Briefing course. Before the Clearing Course. Before he "discovered" the R6 Bank and Xenu.
So, how can one believe that whatever is contained in here is the "most sensational case cracker of all time"? let alone that he "took out an enemy submarine" (which is seriously non-sequitur, but hey, Ron said it, so let's all cheer in the halls).