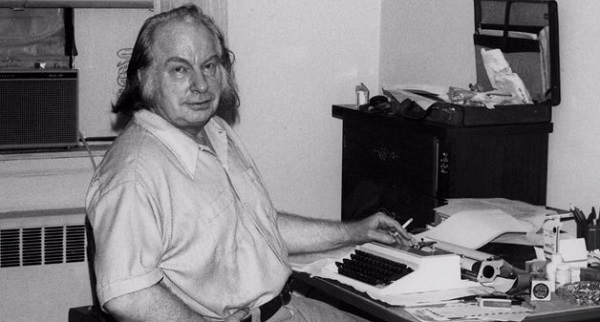 Some more words of wisdom from Ron.
This is taken from Science of Survival, one of his books that is a foundation upon which so much of scientology is based. It is not "esoteric" or merely "part of the research track" like "Creative Processing" in Creation of Human Ability or "Black and White" processing in Scientology 8-80 — techniques that were supplanted by later "breakthroughs." This is the book that lays out the Tone Scale and first introduces theta and the "theta-MEST" theory. Nothing out of date or "no longer used" in this book.
This is the view all good scientologists are expected to uphold. This passage is in the current edition of the book. It is cringe-inducing…
The whole future of the race depends upon its attitude toward children; and a race which specializes in women for "menial purposes," or which believes that the contest of the sexes in the spheres of business and politics is a worthier endeavor than the creation of tomorrow's generation, is a race which is dying. We have, in the woman who is an ambitious rival of the man in his own activities, a woman who is neglecting the most important mission she may have. A society which looks down upon this mission, and in which women are taught  anything but the management of a family, the care of men, and the creation of the future generation, is a society which is on its way out. The historian can peg the point where a society begins its sharpest decline at the instant when women begin to take part, on an equal footing with men, in political and business affairs; since this means that the men are decadent and the women are no longer women. This is not a sermon on the role or position of women: it is a statement of bald and basic fact. When children become unimportant to a society, that society has forfeited its future.
Even beyond the fathering and bearing and rearing of children, a human being does not seem to be complete without a relationship with a member of the opposite sex. This relationship is the vessel where in is nurtured the life force of both individuals, whereby they create the future of the race in body and thought. If man is to rise to greater heights, then woman must rise with him, or even before him. But she must rise as woman and not as today she is being misled into rising — as a man. It is the hideous joke of frustrated, unvirile men to make women over into the travesty of men which men themselves have become.
Men are difficult and troublesome creatures — but valuable. The creative care and handling of men is an artful and a beautiful task. Those who would cheat women of their rightful place by making them into men should at last realize that by this action they are destroying not only the women but the men and the children as well. This is too great a price to pay for being "modern" or for someone's petty anger or spite against the female sex.
Yowza.
Yes, this IS what scientologists believe.