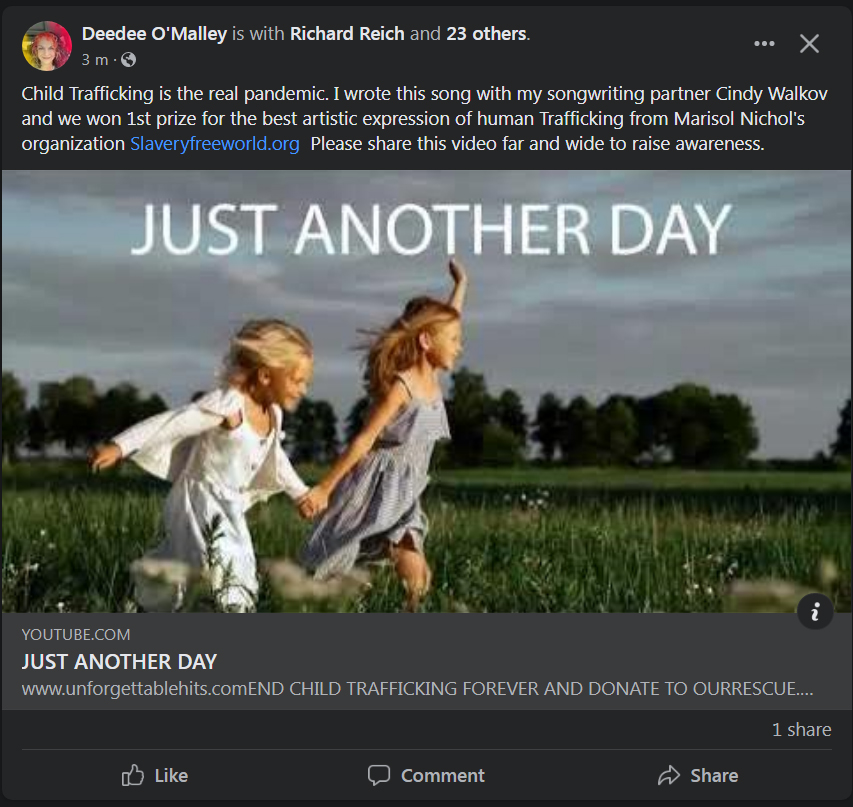 It's ironic that Scientology tries to portray itself as fighting against human trafficking when they operate an international human trafficking enterprise.
It is one of those things they do so often — present a face to the world that portrays the exact opposite of what they really are in order to deflect attention from their activities — as in "how could a child abuser run a campaign against child abuse?" They say they're about the spirit and not materialism. They assert they are pro-family. They proclaim they agree with Christianity. The greatest virtue is to love one's enemies. The list goes on and on. And they form front groups to push out their message.
This one is particularly galling because they manage to suck in well-meaning, credible organizations to go along with their bs. They use celebrities, in this case Marisol Nichols to give them status.
Remember the excellent and extensive article in New York magazine last year, which if you have not read, I highly recommend. This is the story of a global trafficking enterprise.