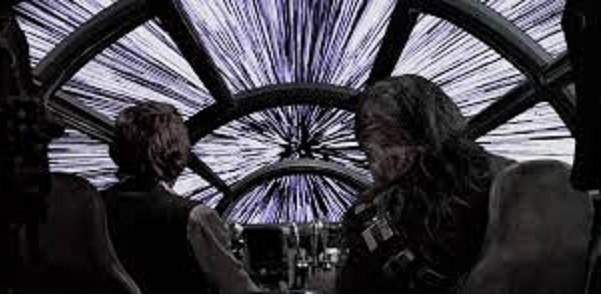 OK, the hyperbole is STRAIGHT UP AND VERTICAL!!!!!! With Exclamation Points!!!!!!
Here are 3 examples that have come in in the last few days. They are a follow up to the posting from this morning.
Rest assured, this insane hype is just a warm up for the tsunami of shit that is cascading out from Flag and all orgs and missions and everywhere else now that the dates of the most monumental events in recorded history have been officially announced by one of Voldemort's minions.
But for warm ups, these are pretty awesome….
Date: Wed, 30 Oct 2013 
From: Making ANZO IDEAL <contact@idealorg.org.au>
Subject: A Golden Age right into Eternity is arriving…

ARE YOU READY?

We are on the threshold of something HUGE!
A momentous era in Scientology will soon
be rolling out like a tidal wave across the planet.

It's all on the launching pad and it's happening right now! The entire world of Scientology is not just about to shift gears – it's about to kick into hyperdrive, destined for an entirely new universe altogether.

Given the next phase in the Golden Age of Tech encompasses everything on the Processing side of the Grade Chart and everything on the Training side, that means training right through Class VIIs, Class VIIIs, Class XIIs, as well as Super Power and Cause Resurgence.

As to the magnitude of the Golden Age of Tech II materials, the quantity is massive for both the Training and Processing sides of The Bridge – including 25 courses and 2,416 pages of issues, not to mention all other elements such as books, Golden Age of Tech drills binders and breakthrough training aids. Altogether it totals 2,914 individual items, and all of it in 17 languages.

Chairman of the Board said, "We are training on the Grade Chart – all of it. We are training the supervision and precision delivery of training and auditing. On the one hand, it's just like The Basics, with a full restoration and recovery of every single word of LRH tech and an obliteration and eradication of every last molecule of alter-is and arbitrary. But on the other hand, it is actually something much more. Because it also represents the culmination of LRH projects to make available what has never been available before. And, in terms of training, add an ounce of 'magic' that results in what can only be described as total certainty."

The final phase of our Golden Age is all-inclusive, meaning from the bottom of The Bridge to the top, on both sides of the Grade Chart: On the Training side, it includes Student Hat, Pro TRs, Pro Upper Indoc TRs, Pro Metering, Academy, New Era Dianetics and Solo. On the Processing side, it's Purification, Objectives, Expanded Grades and New Era Dianetics and further includes Power, Super Power and Cause Resurgence.

The Golden Age of Tech Phase II is not a 'refinement' of Golden Age of Tech – it's a whole new world. No, it does not change the Gradation or Classification Levels. Yes, it does remove any and all arbitraries – in fact, it obliterates them.

If you want to be ready for the new Golden Age that is coming, if you want to make stunningly fast progress, now is the time to get through your Basics. Whether you study the Books and Lectures Courses in your org or the Extension Courses wherever you are, this is the knowledge you need to launch yourself to Clear and OT.

The ability to deliver the Golden Age of Tech Phase II is built right into Ideal Orgs

Across the planet, every org must be Ideal. Org by org, city by city, country by country…. We are building a new civilization.

This is really about to be the biggest boom in Scientology history.

LRH said this in LRH ED 101 Int THE IDEAL ORG:

"Anything which is short of an ideal org is an outpoint that can be put right. The end product is not just an ideal org, but a new civilization already on its way."

This means for planetary Clearing is everything you have ever dreamed of, for yourself, your friends and family.

Achieve our Ideal Orgs! Contact Malcolm on +64 22-139-7467, malcolm@ideal.org.nz or contact your org:

NEW ZEALAND ORG
09 379 0900
auckland@scientology.net

PERTH ORG
08 9221 7686
perth@scientology.net.au

ACT ORG
02 6223 2063
act@scientology.net

ADELAIDE ORG
08 8223 2851
adelaide@scientology.net

BRISBANE ORG
07 3217 1835
brisbane@scientology.net

###
Well, if its obliteration and eradication of every last molecule of alter-is and arbitrary then I guess THIS IS IT!!! We are never going to have to hear from His Sourciness again that he has "discovered the out tech" and set it all straight. 
Interesting that they are no longer talking about "straight up and vertical" expansion but that its about to be the biggest boom.
There is so much more to comment on in this email, but unless you are KoolAid blind drunk, its pretty obvious. 
Now to the other side of the planet for another wondrous collection of meaningless babble butchering the english language once again. Is EVERYONE on staff in Scientology incapable of constructing a sentence?
Date: Fri, 01 Nov 2013
From: CLO UK Ideal Orgs <ukidealorgs@scientology.net>
Subject: Our Third Dynamic

Hello!!!

Its been a little while since I sent you any emails.

I wanted to let you know that we are making big strides in the creation of our UK Ideal Orgs and the importance of this creation is more clear than ever before.

Scientology is about to launch into a whole new level and you and I are going to make it to full OT with what is about to come.

We are going to handle the governments on this planet and turn this place inside out. What do we need in order to be prepared for this?

You need to be through your Basics books and lectures and have a full conceptual understanding of your religion.

And as a third dynamic we must create the Ideal Orgs around the planet but specifically the UK. That is where you come in.

We need 1200 Humanitarians to get all UK Ideal Orgs done so if you have not yet put that on your admin scale. Well its almost that time to re-work your yearly postulates and start looking and thinking big and working out how you will make the biggest difference.

With pushing you too much. I being English also have a control button, however I certainly know what is right and clearing the UK is the right thing to do.

So do what you can and work out how to be the best you can and create the UK Ideal Orgs. It is vital that we make this happen and you efforts are totally appreciated.

Becoming a Humanitarian is the sensible thing to do.

Keep up the good work.

Kind Regards,

Aaron Sheppard
UK Landlord
We need 1200 Humanitarians to get all UK Ideal Orgs done so if you have not yet put that on your admin scale. 
With pushing you too much.
Come on….
At least the guy is polite. Though a pitch on "Ideal Orgs" based on it being the "sensible thing to do" is counter-intuitive….
And finally, a "Needs and Wants" missive to their "Theta Buddies" that would embarrass even Dan Sherman. 
I guess all their Thanksgiving recipes and good cheer are going to be flushed down the crapper when it's discovered they are promoting people actually STAY HOME AND COOK during the most important EVENT IN THE HISTORY OF THGE UNIVERSE. 
You can expect a secret declare to be forthcoming on the Tobins for being directly CI to COB intention. OMG. 
From: Needs & Wants 
Sent: Nov 1, 2013 8:35 PM
To: !RMT 
Subject: A November to Remember…

Dear Theta Buddies,

I'll start by saying that November 2013 will be remembered as the month that the flame of truth shone so bright, the Sun was embarrassed to come out all winter! If you haven't heard already, the Grand Opening of the new Flag Mecca, the Release of Golden Age of Tech II and the Release of Super Power are all happening November 15th, 16th and 17th! Oh, and just to make things even more memorable, the IAS Event is on the 29th (at Flag)!

That said, life and business go on for the rest of November. And there's a holiday in there somewhere… Thanksgiving, I reckon. That's where NEEDS & WANTS newspaper comes in handy! Our bright yellow November edition is already on its way to our distribution points in L.A. and Clearwater, and our full-color, totally Interactive Online Edition is up right now at http://needsandwants.org

Because it's Thanksgiving month, we've packed this edition with lots of cool holiday recipes… you only have to click on the little Turkey icons sprinkled throughout the paper to bring up some of YouTube's top chefs covering every aspect of the holiday menu, from appetizers to desserts. And our feature articles and reviews this month will most certainly help boost your survival potential.

But at our core are the Jobs, Income Opportunities, Services, Products, Housing, Education, Art and our monthlyListings pages that are the prosurvival communications from our community members and businesses, to YOU. They want to help you to Flourish and Prosper! And so do we… 

So check out our November issue and outflow some communications of your own to these fine people.

And you're always welcome to write us with questions, comments and success stories! ( needsandwants@att.net )

Thanks for being part of our dynamics, and have a super-productive, wonderful, keyed-out November!

ML,
Randy & Cyndie Tobin
Theta Media Group, Inc.
Publishers of Needs & Wants newspaper

P.S. Please forward this to your Scn friends–it will aid their survival, too…
— "I REFUSE TO PARTICIPATE IN THE RECESSION!"Needs and Wants newspaper – www.needsandwants.orgTheta Media Group – www.ThetaMediaGroup.com–Anthea"A culture is only as great as its dreams, and its dreams are dreamed by artists."L. Ron Hubbard