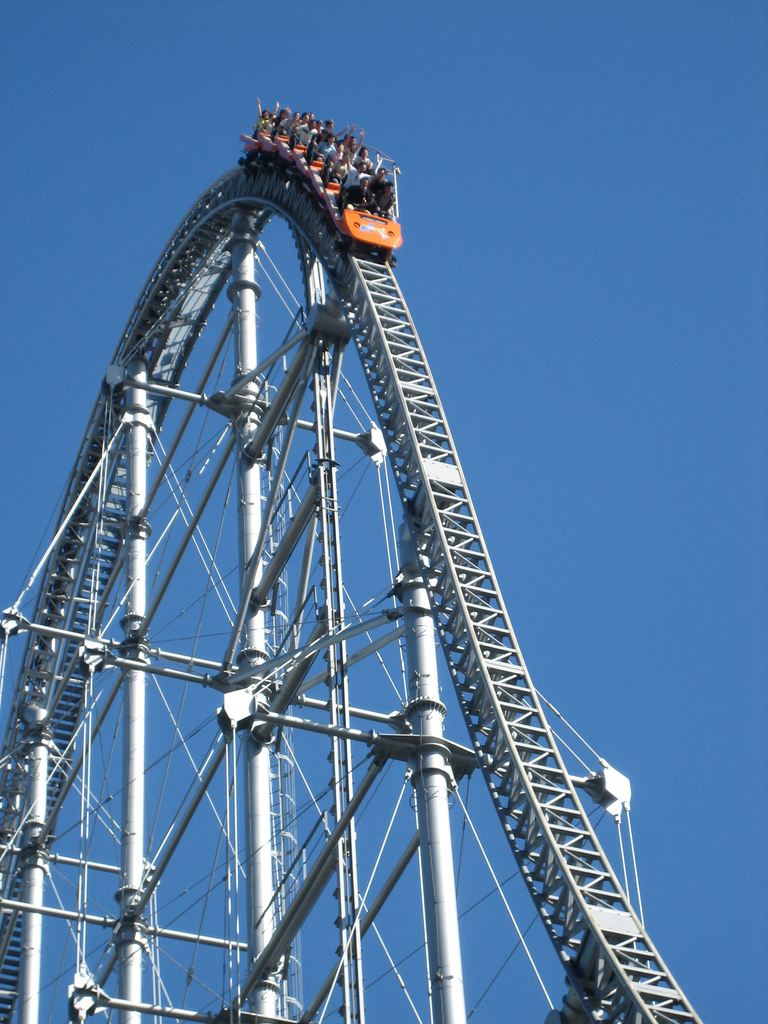 A denizen of the fringes of the internet (not sure if he or she is unemployed to boot), sent me an email that got me thinking.
The message was quite simple:
I've been an avid reader of your blog for a long time, and before that your posts on Marty Rathbun's blog. I'd like to let you know about corporate Scientology's straight up and vertical expansion in Houston, a city of over four million people. While Dallas has an Idle Morgue, opened by COB himself, Houston has only a dingy, run down mission, barely visible from the street. The fastest growing religion on Earth has a presence in America's 4th largest city equaled only by the Bahai faith and Eckankar, both of which also have one church in the metro area. The city is certain to go clear soon at this rate. 
The only Basics book in the Houston Public Library is a 2007 edition of DMSMH, though it does have both a 1992 and a 1978 edition of "What is Scientology?" America is listed as "done" in the library campaign, no doubt SP librarians are to blame for the lack of Basics and the LRH encyclopedias in Houston's largest library. 
This is a simple two paragraph statement of FACT exposing the truth about the unprecedented, massive international expansion that is occurring everywhere (except where you are….). While there have been numerous articles, there isn't ONE place where it has been aggregated.
So, fringe people, how about sending in one or two short paragraphs about YOUR area and I will compile them into one large posting. It will at least show that the massive and unprecedented highest ever, straight up and vertical expansion isn't occurring EVERYWHERE. 
Maybe you have an "Idle Org" in your city and you can check the libraries.  Drive past the org and see if you can see any sign of life, or even go in an take a look around. Any cars in the parking lot? Anyone even posted on reception? Or maybe you have some information from people that are IN the org on how many people are in the Academy or how much the staff are being paid. Same if you are in a "CI city" with no Ideal palace. And the expanding Mission network is also of interest.
Please, even if you HAVE sent this sort of write up to me before, just drop me a new message repeating the information in short form. I don't have time to go back through all the emails I have gotten or all the comments or even the earlier postings. You can send this to me by clicking the "Contact Me" button at the top right of the blog page.  No names will be included in the post (unless you specifically put your name at the end of your one or two paragraph write up in which case I will leave it in when I collate all of this into a single post). Please begin your entry with the name of the town or city and state or country. 
This may become a very useful document to give to the media.  They are constantly told they are "missing the real story, we have opened 37 new church in the last few years and under the leadership of Mr. Miscavige, following in the footsteps of L. Ron Hubbard, we are experiencing a time of unprecedented growth."
I happen to think that may be a bit of a white lie. A stretching of the truth. Nah, actually its blatant and unmitigated bs. 
Looking forward to hearing from all of you bitter defrocked apostates and assorted criminals and SPs out there. Make sure YOUR area is represented. The more the merrier!