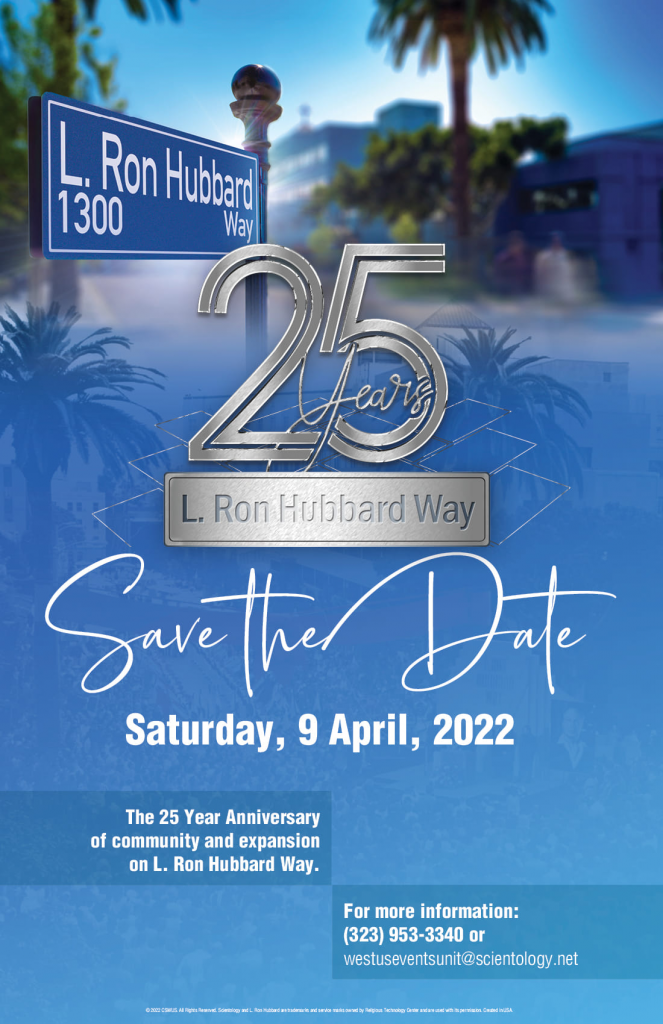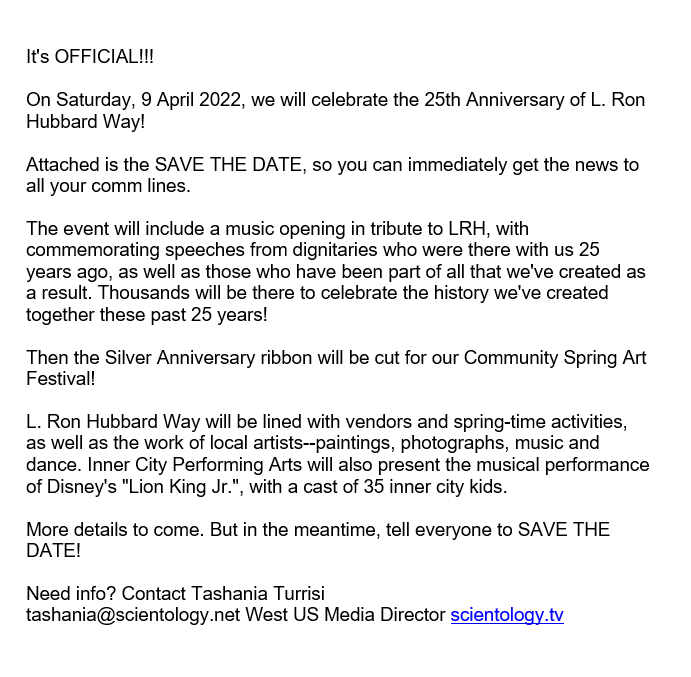 25 years already?
It highlights just how long it has been since Ron causatively departed his body on 24 January 1986 to continue his "OT research" unencumbered by the MEST Universe.
It's 36 YEARS ago now, 15 years overdue on his return to active duty in the Sea Org. I think the motto of the Sea Org at this point should be "We Never Come Back" as nobody, including the Commodore ever has.
The other thing of note is that Miscavige has been running scientology for longer than Hubbard did — even if you begin his tenure before scientology existed in May 1950 and end the day he died, it was less than 36 years from start to finish.
Scientology today has expanded its real estate holdings and increased its cash. But its impact on the world, and the number of active scientologists has been in a steady decline sine the 90's when it was at its peak. Then again, accumulation of material wealth IS the measure of scientology and the stat of the COB.
This celebration begs the question: When will there be a David Miscavige Way in Clearwater? It's the only place in the world it could happen — given the proclivity of the city to kowtow to his desires. Perhaps it will come to pass after he has causatively departed his body to continue working on the latest Golden Age of Whatever unhindered by a meat sack. You can be sure there are sheeple who have thought about this…