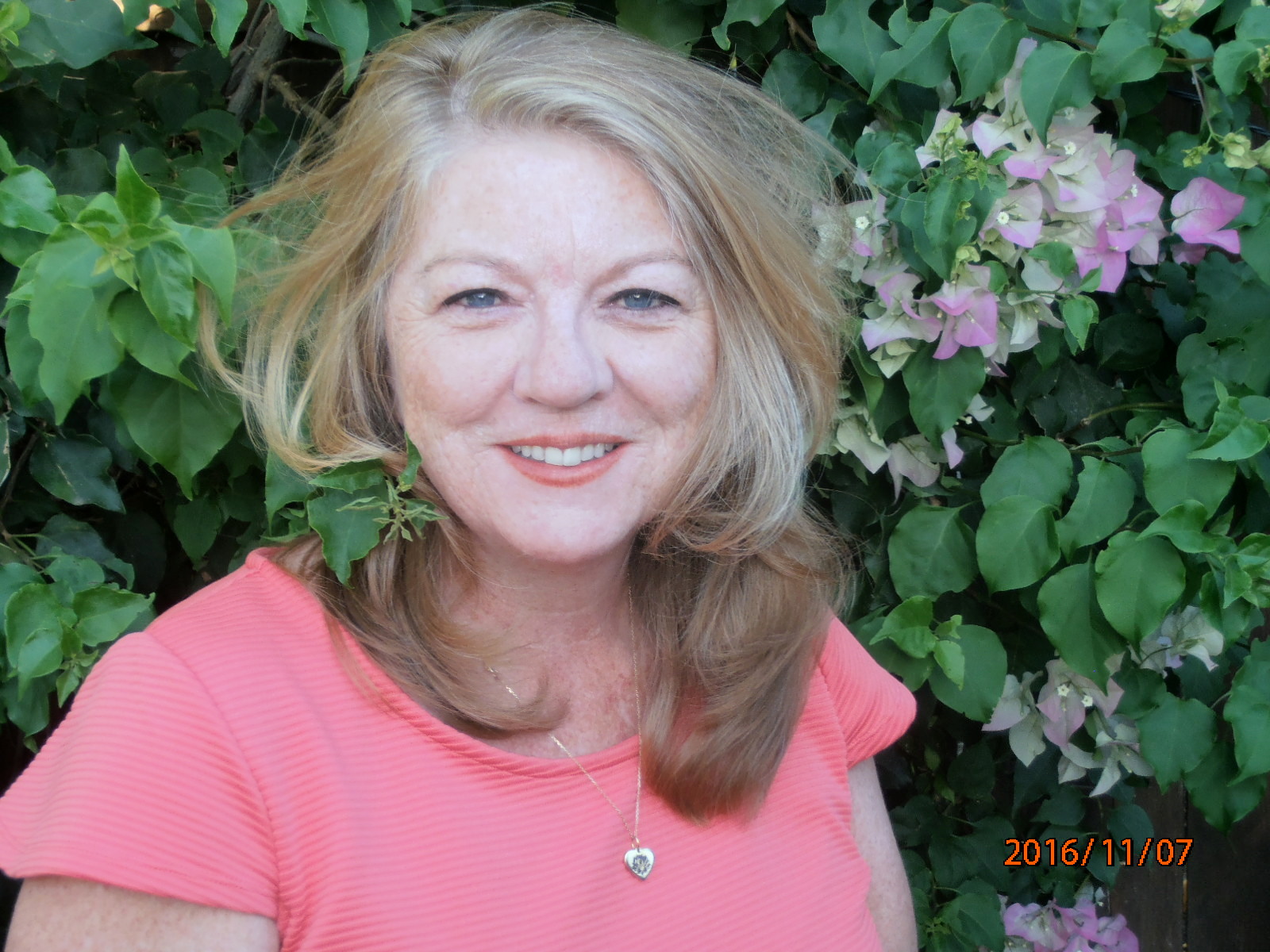 See Part 1 here.
MY LIFE WITH LRH (1973-1980)
Most people perceive things differently. If there is a car accident and there are 3 witnesses, sometimes all 3 could see a different color car etc.  My stories with LRH are from my perspective and I am very sure other messengers may perceive things differently.  These are also stories from the best I can recollect them as a very young, naïve person and from my perspective at the time. Obviously now being middle aged and WAY wiser, I can look back and see how I acted or perceived things through rose colored glasses.
I am also very lucky that my beloved mother, kept every letter I wrote her. I am therefore able to remember things which I may not otherwise been able to, had it not been for the letters. These letters were only given to me in the last few years, I had no idea they had existed. When I first got them I was only able to read 1 or 2 of them as it was very disturbing to me to read about how I "was" as a messenger.
When I first arrived on the Apollo as this innocent, naïve child – I was immediately put on the CMO EPF. This entailed cleaning the messenger's cabins and washing and ironing their clothes (not in washing machines but in buckets). I had one incident when I burnt a blouse, my punishment was to wear a sign in the front and back which stated "I AM AN OVERT PRODUCT PRODUCER". I remember being completely embarrassed and had to wear it for days until I was out of Doubt or Liability…………..
The first few weeks I cried every night in my bunk in the awful women's dorm where the bunkbeds were 3 high. It was a terrible dark, damp, windowless place and reminded me of being in a tomb. The men's dorm was way worse though….
It seemed to me that pretty much all the people I dealt with seemed to be a bit angry and serious. I thought Scientologists were these amazing beings who had such ARC. Boy was I wrong. Some of the messengers at that time were just not really nice to me either, with their noses stuck up in the air. That was later to change, but it was a hard road.  I wanted to leave but where was I going to go if I wanted to leave – my family were in the SO in EU and quite frankly I could not stand that place either. So one day, I made the decision that I just had to pull up my bootstraps and become a successful messenger and make it. That is exactly what happened.
My first encounter with LRH was when I finally earned myself the status to be "on watch" (meaning I was with LRH to run messages around the ship). However I was a "ghost". I was assigned to one of the senior messengers and I had to follow her wherever she went and watch what she did. It was called "ghosting". LRH did not even acknowledge my existence until later on. You were seriously a "ghost". However, whenever we were not with LRH I was allowed to then ask the senior messenger any questions. This system actually worked well. No amount of studying on how to be a messenger in a course room could have prepared one for the task. After a certain amount of time, you as the "ghost" could then start doing small things, like holding LRH's ashtray, or lighting his cigarette, or whatever – usually during this time he would then ask who you are and have some sort of comm with you.
But unfortunately for me, LRH had just had his motorcycle accident and badly hurt his shoulder, so my first encounter was seriously a very upset and in pain person who was yelling at everyone and even the most seasoned messengers were in a state most of the time. It was shocking to me that he was in such a bad mood all the time and yelled. I was scared out of my mind of him. He basically lived in a big red chair with pillows stuffed here and there and he could never get comfortable. This shoulder problem continued to plague him until the last time I saw him, eventually becoming bursitis. The other thing about all this that has fascinated me is that he never asked for touch assist or anything to help the pain, he just endured it.
By the time I was allowed to be a normal messenger he was way better and then things became tolerable. I got over being scared of him and ended up having a pretty good relationship over the next years. I also made friends with my fellow messengers and a few of them are still my best friends today and we consider each other "sisters". I got over the intimidation I had felt earlier. We were a tight group as we experienced things no other SO members could have ever experienced, being with LRH around the clock and knowing personal details about him. It was extremely important that being a messenger you did not talk about him to others; it was severely ingrained in our heads. Everything was also on a "need to know" basis.
I quickly got through the required courses to be a Senior Messenger and being successful on watch, I became a Senior Messenger in 1975. Our watches consisted of 3 messengers on duty for 6 hours, so at the very least we had to have 12 messengers to cover a 24 hour period, but we had to have more in case someone got sick etc. so there was an endless amount of "new" messengers. Most of them never made it and would last a few weeks or a few months. It was not a job for the faint at heart and as a result many did not make it. Most of us were females and the only male messengers on the Apollo were David Rossouw (the most successful male messenger) and Marc Yager (who never became a senior messenger). Sure, there were others but they were not around long. Looking back on this, my logical explanation as to why is because females tend to be more service orientated than males, but who knows, maybe there was another reason.
By the way, David Miscavige was never a messenger and not even in the SO during the Apollo years. There is way more to come about him.
MYTHS ABOUT LRH
I never saw him ever take "drugs". The only time I knew he was on some sort of medication was during his 2 heart attack recoveries the first one I experienced with him was in 1975 and he recovered from that one at the Hilton hotel in Curacao. The 2nd one was in 1978 while we were in La Quinta and he was making movies. He did take vitamins and cal-mag.
I never saw him ever drink alcohol.
He lived very modestly. Only had about 8 pairs of pants; shirts etc. His furniture wherever he lived was very modest – well-made and of good quality but nothing over the top. His cars were 2nd hand.  He did spend money on camera equipment, music equipment and had a collection of guns and a few musical instruments here and there. One example of his frugality was in La Quinta, California and he was going to have lunch with one of his lawyers (I believe), which was highly unusual and the Household Unit wanted to make lobster, which he had a fit over because it was way too expensive. Just one example.
I never saw or experienced any sexual anything with him. In fact, he was just the opposite. I have no reason to lie about this. I have come out with all the shit in my life and if there had been anything inappropriate I would say something. Others may have experienced something different, but not me.
LRH and Mary Sue lived separately. They had connected cabins on the Apollo and in La Quinta they had separate bedrooms in the Cabana, which was separate from his main house. In between their bedrooms was sort of a kitchen area.
I never saw any scars on his body other than maybe acne or chickenpox scars on his face and I gave him a lot of backrubs. Nothing whatsoever. This is in reference to his claims of being badly wounded during WWII, (ref. Bare Faced Messiah).
I never saw him eat like a glutton. He pretty much ate homemade healthy food at that time. I never once saw him go to any fast food joint.
Even though he was overweight he was more of a muscular type of fat. He had a firm body if that makes sense. He was tall, and a strong build.
He did type with only a few fingers and he was very fast.
LRH audited daily and I seriously doubt he did all this to "con" everyone. Maybe he had convinced himself completely after initially "making it up", I will never know. But from my experience of being with him daily for 7-8 years, he believed completely. Seriously, if one wanted to "con" the world why would you then audit yourself or be audited every single day.
He was a workaholic. He never "took time off" or "slept in" or went on "vacation". He was on a mission and worked at it constantly. He averaged about 5-6 hours sleep a night. I once suggested to him that he needed to take a holiday – and all that got me was him being furious that I could even suggest that. He had work to do…….
So now that I got those out of way, here are some stories of times that I experienced with LRH on the Apollo.
APOLLO
Maybe towards the end of 1974, I was running a message to someone on the ship. I cannot recall what it was about, but I goofed up the message and got it wrong. LRH was furious and I had to be taken off watch and his orders were for me to give and receive 40 hours of Op Pro By Dup (objectives) – so a total of 80 hours. Once I was done, I could return to watch. I believe it made a difference as I virtually never got another message wrong.
One evening I was on watch and he was at dinner in his dining room. He called me in and told me to go down to the crew dining room and bring up a plate of food. I did that. He then asked me if I would eat it. Yes, I said, and he promptly assigned me a condition of treason due to the fact that he thought the food was atrocious and if I would go ahead and eat it, then I was treasonous because I did not do anything about it. The food on the ship was generally atrocious.
In another incident, I got word from Mary Sue's Assistant Nikki Merwin, that the GO were after my parents who were at AOSHEU, Dad had become the CO AO (on the Kastleholm ship) and he was in trouble, but also due to them having Visa problems; Mom being pregnant with child #6; Sister #5 at 3 years old had been hit by a truck on the dock in Copenhagen (she ended up being okay); and obviously problems with the AO.  Apparently the GO were planning on declaring my Dad an SP or something of the sort. I was in a complete state and devastated. A couple hours later I had to be on watch, so went on watch and LRH immediately knew there was something wrong with me. I could not hold myself back, so told him the story while crying (which was something a messenger could NEVER do – i.e. no case on post), but I couldn't help myself. LRH promptly got more info via another messenger, found out the story and issued orders that the Jory Family can be sent back to South Africa to run Missions, he wrote a letter in this regard. I was SO relieved. My handling was that he called for my PC folders and then C/S'ed me for a cleanup.
One day I had a series of messages to the engine room and LRH was furious at the engineers, but I cannot remember why. One of the last messages I had in this string was to slap the Chief Engineer, Dave Murphy across the face for insubordination to LRH. This is the only time I ever physically hit someone. The one thing I can say is that there was little physical violence on crew. Reading about what DM has done to his staff, has been very shocking to me as I never experienced anything like that when I was in the SO.
Another incident is one night I was on watch from midnight to 6:00AM, once I was off watch it was time to go to bed. A couple other messengers (who had been on the midnight with me) decided to go onto the Sundeck to sleep up there and get suntanned. Sometimes the crew did things like this as it could get extremely hot in the dorms. They would actually sleep in the lifeboats. Anyway, I went up there and fell asleep, but I got completely sunburnt, especially on my face. The next watch I was on, LRH got so mad at me for getting so badly sunburnt (it was pretty bad), and me being a redhead and all. He assigned me a condition of Treason for this.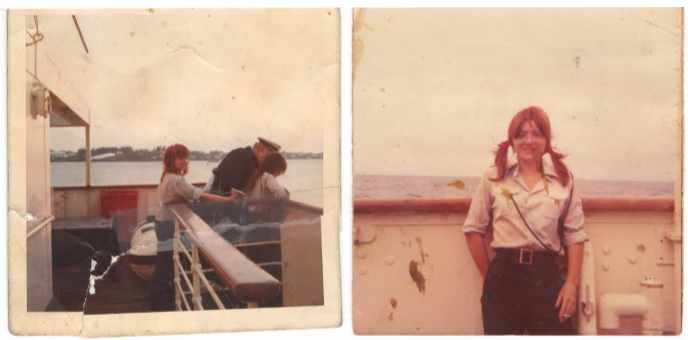 I did experience the "Rock Festival" in Funchal but I was on liberty that day so was not on the ship when the rocks were thrown at the Apollo by the locals. This is explained very well in the book Fair Game by Steve Cannane. I was one of the crew who was onshore and got to the Hilton Hotel and eventually taken by the pilot boat to the Apollo which was out at anchor. This was an extremely exciting day/night with all the drama going on, to say the least. I had never seen the crew so "uptoned".  We had an all-hands on deck in the middle of the night to load all the produce on board from barges and then sail away with no lights on into the blackness of the night, on our way to the other side of the Atlantic.
We had a great trip across the Atlantic, and in fact had a huge party onboard, I think it was crossing the date line – well that night LRH came down to the party with armfuls of alcohol for all the crew. It was a drunken night of partying to say the least. (But I was still a naïve little girl and did not partake in the drunkenness.) The trip was otherwise uneventful, no bad weather and lots of dolphins.
Things took a big turn when trying to go into Charleston, SC. We were a few miles off the coast and could see the lights of the land in the distance. I was on watch when LRH was on the Bridge when the GO calls started coming in on the radio, that he should not go to the US because the IRS and whoever else were waiting for him on the docks.  He was furious and there was a lot of yelling into the radio and between him and Mary Sue. Eventually Mary Sue won and we turned around made headway to Bermuda. He was so pissed.
We then started our way around the Caribbean and Bahamas. It was fun for the crew as the islands were all fascinating and we truly had some fun times on our liberties. We quite often would get 2 rooms at a local nice hotel (always on the beach) and the guys would stay in one and girls in the other and we would just have a wonderful time taking advantage of the hotel/beach/pools etc. The SO was not all bad in those days and quite frankly, we were all quite young and had mostly regular liberties (every 2 weeks) and would just have fun after working very hard.
It was during this time that we messengers got our new uniforms. Our short white shorts and tie-around the waist white shirts. Many people have asked me why we had these uniforms as if there was some nefarious reason by LRH for this.  I seriously don't know. All I know is that we were now in very hot climates; it was very much the style/fashion in those days and LRH really did like to make an "effect". He had started going ashore quite a bit doing photography so we were traipsing around the islands taking photos and he had a bevy of young ladies in hot pants following behind him. I guess one could get the wrong idea from that. Mary Sue was not happy at all about this. I think Mike has included the photo of me in this uniform with LRH – Years ago I would never have allowed this photo of my butt to be seen by anyone but now I am old enough to not care… Hahaha….
There was a Dutch Navy ship that seemed to follow us from port to port, they were all long haired, good looking men and they were absolutely fascinated by the Apollo due to all the good looking girls aboard. I think back on that and I suppose we were such an unusual sight. But unfortunately for them, they did not get anywhere with the girls, at least that I knew of.
One of the most unusual jobs we had as messengers on the ship was at any time a crewman could find a messenger (who was not on watch) and have that messenger watch and confirm that the crewman killed cockroach nests and the crewman would earn money for doing that, it may have been as high as $10, which was a lot of $ in those days! The cockroaches were everywhere on the ship and so to handle that, LRH put this system in. Mostly the men did this right before they had liberty to make extra money – but for us girls (mostly) it was horrible to watch the person do this. Usually the roaches were in cold, damp places, like down in a hold or someplace like that and I remember having to climb over boxes and then watch the person do this. Later he instituted a similar game for crew but this time it was in the desert in California and this time it involved rattle snakes on our properties.
As a messenger we did everything with LRH. Including, putting him to bed, getting him up in the morning and helping him set-up his auditing sessions, before and after. We helped to dress him. He went on daily walks around the ship out on the deck. The only times there was not a messenger with him was when him and Mary Sue would have their meals in their dining room but there was always one or two messengers stationed right outside the door. When he was asleep or in session there was always at least one messenger outside his door. I remember being on the midnight watch and often falling asleep outside his bedroom as it was quite warm against the bulkhead and if we were out at sea, the rolling of the ship.
After every "watch of 6 hours or more" the one group of messengers would "turnover" the watch to the next set of messengers. We would tell them everything that happened during the previous hours. As messengers we also kept log books of every message sent. They were quite heavy green hard covered logs. I am sure all these logs are well kept in archives as they would be a trove of info on what happened on a daily basis with LRH. I specifically remember making doodles in the logs when I was particularly bored. I never thought they would be kept.
He had frequent bouts of anger at one thing or another. This is where it became especially important to be a good messenger and why many did not make it. One had to remain calm under the most extreme anger and as teenagers you really had to have the "confront" to handle this. You also had to come up with solutions fast and furiously or be directly in the line of fire. That is why the Senior Messengers were senior. We were the ones who could handle this and think on our feet the fastest. I truly believe that this training has put me in good stead in my later years in life.
Additionally, when we ran our messages we also had to come up with solutions to whatever the problem was. As a messenger, you could not just report back robotically and this entailed many times, coaxing the correct answer from whomever you were running a message to and/or demanding that they fix the problem – like what is your solution to problem X. It required investigating as well and doing an analysis. All of this was training for our future roles in management.  Many a messenger was busted from watches for not doing the above. You could not come back with the response unless you knew it was fixed or there was a solution.  It was especially hard for me when the messages being run were about the engine room and/or the Bridge – I really felt out of my depth when it came to these areas as I just did not have a clue. But somehow I "faked" my way through it all.
I also had problems when he was on "photo shoots". In those days you really had to be adept at changing film in a black bag – a bag whereby you put your hands through two holes and then blindly changed the roll of film correctly! Heaven forbid if you could 1. Not do it fast enough or 2. Did not close the camera properly or 3. Put the roll of film in incorrectly. This would have all resulted in a major flap and him being mad as hell.
The biggest problems I remember on the ship were with his personal Household Unit. Mostly with his clothes smelling, but honestly I could never smell any bad smells. This resulted in whoever was on watch, having to now wash all his clothes in buckets. Obviously the laundry person was in deep shit, so we had to do it and bypass them. Sometimes I remember rinsing his clothes about 15-20 times to get out the "smell". One also had to come up with the "why". I suppose this is why there were so many Flag Orders on how to clean this or that due to these "smell" problems. Sometimes the "smells" were through air vents and then all the vents had to be cleaned.  Those were not nice times. I remember so well LRH's butler at the time – Rick Sheehey – he was a great guy and tried his best but boy would he get yelled at for not having his clothes in order, or ready, or smelling. I always felt sorry for him.
The really funny thing about him being so sensitive to smells is that in later years when we were in the US and he was in temporary locations (with maybe only 10 people maximum and sometimes as little as 3 other people) – living in some rented apartment, he never had these "smell" problems and really didn't complain about much. I am not sure who told me this, but the reason he apparently was so sensitive to smells is because he was so OT and therefore had these "body" problems. I just accepted this but honestly, it was just against everything I knew about scientology – he had constant body problems.
He was a definite hypochondriac.
But on the other hand there were many times he was great. He had a wonderful sense of humor and would often tease us messengers in a fun way. He also cared about us. In '75 (before we left the ship) I went on leave to South Africa for a few weeks and when I came back he wanted to see all of my photos of my family and of animals as we had visited a game reserve. Another time, I wore a little medal around my neck (the only piece of jewelry I owned at the time) – it was a bronze medal for a ballroom dancing competition I had been in (when I was a little girl, maybe 12). He was very interested in it and soon after put on some music and started dancing with me around his office…..I think it was a jive.
To keep his hands and arms in shape, he would put on music in the office and then take a piece of newspaper in each hand and then scrunch it up while jigging around. It was quite funny.
I will end-off this chapter by saying that some of the best years in the SO for me, were on the Apollo. Even though being a messenger was an extremely hard job for a young person, our jobs got much more serious and important after we left the ship.  Even though there were hard times, there was a very close "comradeship" amongst all the crew. I know that prior to me going on the Apollo there was over boarding happening and some weird stuff, but things were not too strange when I was there.  It was more of an adventure shared by 200 or so people.
Next up……life with LRH in the US and boy, are there some doozies……