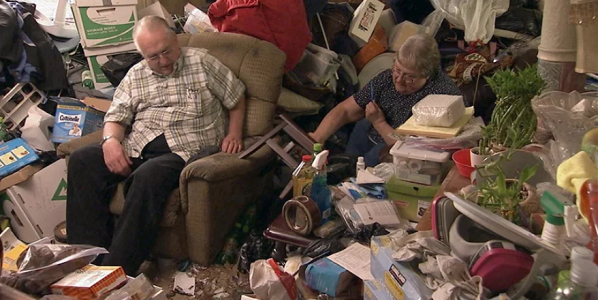 Surely they are joking…
People often ask "what do Sea Org/staff members do all day?" Well, this.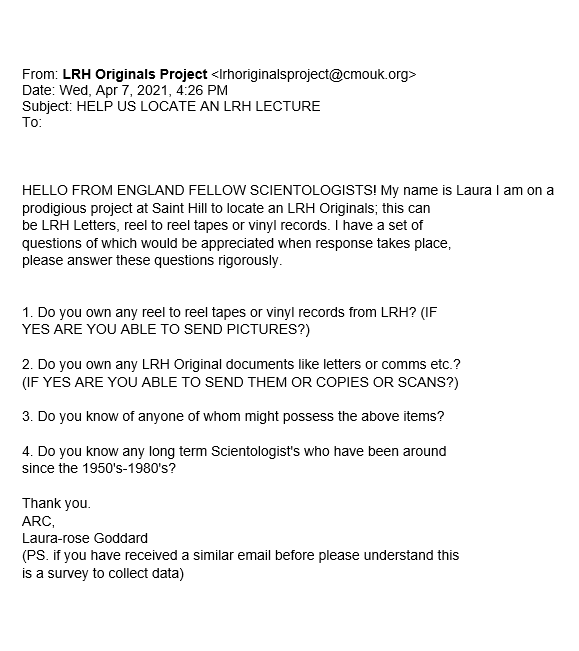 For years after Hubbard died — nearly 40 years ago now — Sea Org members were dispatched all over the world to find everything Hubbard had ever written or said. This was the primary function of Church of Spiritual Technology which was created to "preserve the legacy" of Hubbard's rambling for all eternity. And the first step was to ensure they had everything. This went on for many, many years.
Now, 30 years later someone is trying again?
Why? Maybe an old scientologist hoarder died and when someone was cleaning out their house they came across a vitally important note Hubbard wrote in 1953 about life on Mars? And this they set off a panic of urgent orders to get the "Commodore's Messengers" to search newly as all earlier efforts were "overt products."