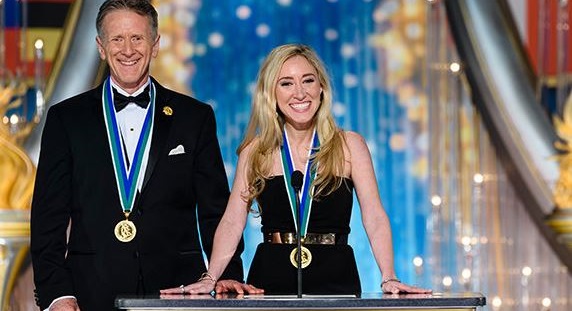 Father and daughter scientology fundraisers Meghan and Ben Fialkoff have apparently pulled off a small coup by persuading "Miss New York" to endorse them.
You can see they are promoting her in their promotion here:
And here is the video of Miss NY — you will note she doesn't say anything about what program she is endorsing, just that she is talking to kids about drugs.
I would bet Miss NY knows nothing of the real activities of the Fialkoffs. They are full time scientology pitchers/fundraisers.
I wonder if Miss NY understands that the news of her "endorsement" is being spread through the scientology world (but nowhere else)?
I can imagine that Miss NY might not be fully aware of all that is happening, and even if she knows part of the story, she has NO IDEA she is endorsing by proxy an organization that engages in human trafficking, fraud, child abuse and much more.
Perhaps someone knows Miss NY and can help clue her in.