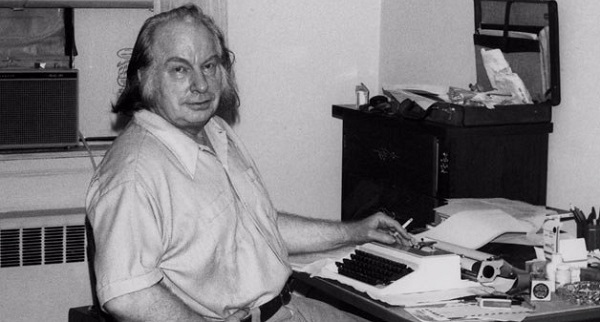 It never ceases to amaze me how overtly crazy some of Hubbard's ramblings are.
Or how the clubbed seals inside the bubble proffer them as evidence of his infallible wisdom in all things.
Not that I didn't do the same for many, many years. And perhaps that is what makes it even more remarkable to me now.
Here is one being circulated by the geniuses at Kansas City.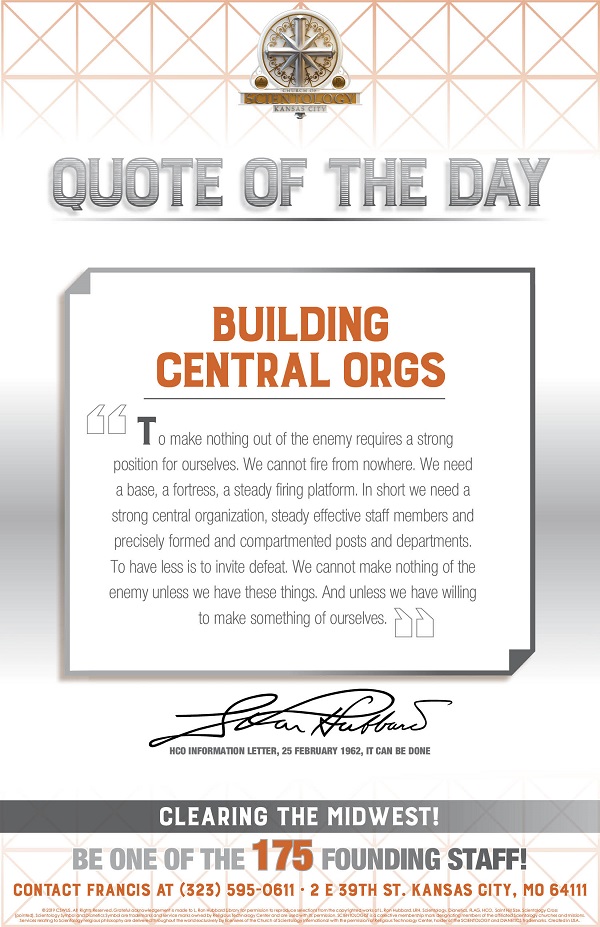 It really WAS a goal of Hubbard to "make nothing out of the enemy" (so much for What is Greatness? ) and his idea of his organizations being "a steady firing platform" without which they "cannot make nothing of the enemy" is a pretty bizarre concept. Though very much in line with the "us against the forces of evil" mentality he promoted heavily.
One would think these sort of things would be kept hidden away.
But no, such is the conviction of good scientologists that Hubbard is right 100% of the time about 100% of everything, and even if it sounds crazy it is only because
a. we have misunderstood words and have not grasped what he really meant or
b. we are not yet enlightened enough to fully duplicate his eternal wisdom.
It is a scary thought that people are so under his influence. Even some who leave the "church" cannot seem to shake the idea that Ron was infallible and simply because he said something it makes it fact – with no further need for inspection or evidence. Even as far as "I'm not brainwashed, scientology undoes brainwashing. LRH says so."
Ron Miscavige interview with Leah concerning The Aftermath Finale