Why Bother really got the ball rolling…
Here is some further evidence of the complete fail of scientology's programs.
Though there has been a decline in interest in "Drug Rehabilitation" and "Drug abuse", the in interest in Narconon is virtually non-existent. There were a couple of hiccups back in 2005 and 2007, but otherwise it looks like a snake on the freeway. Even the negative publicity brought about by the lawsuits against Narconon has had no effect.
You could substitute Narconon for "parrot" in the famous Monty Python dead parrot sketch and be entirely accurate.
Once again, thanks to Wei Botha for bringing all this to our attention — and to our readers for taking the time to check these statistics and forward them to me.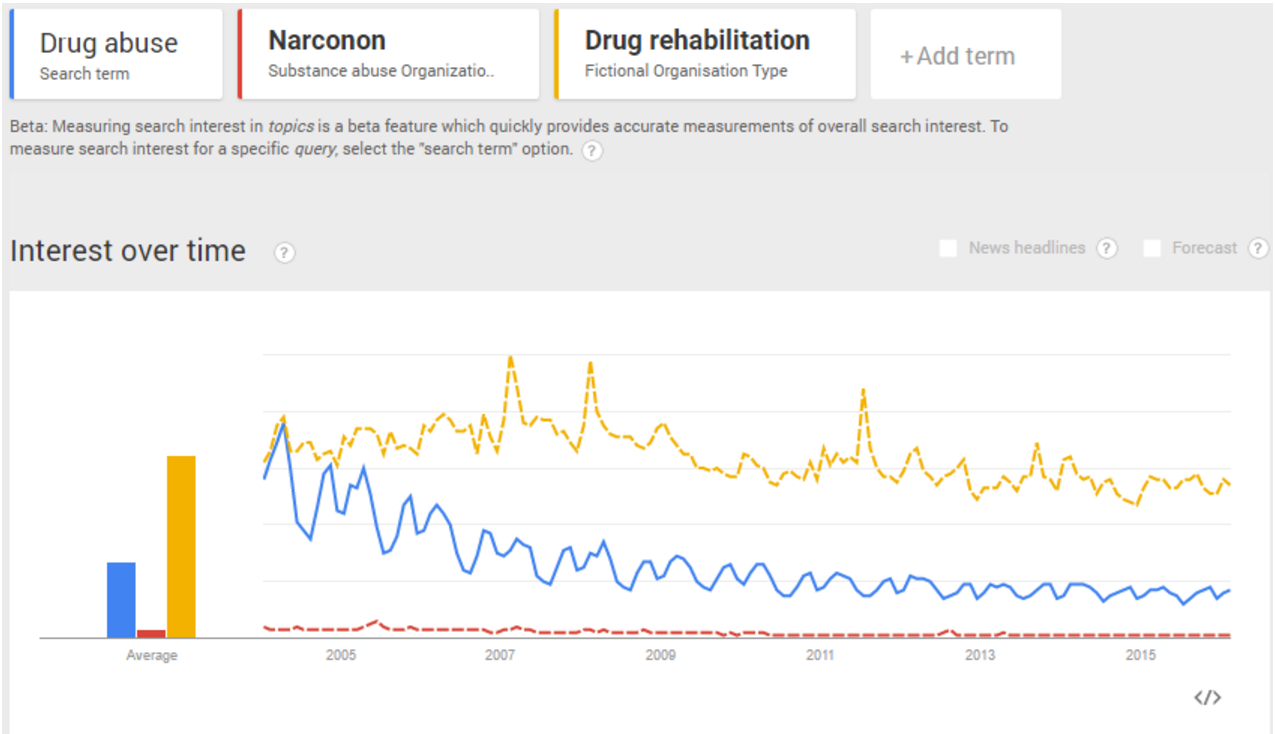 And just for good measure — here is an article that appeared in the UK yesterday that scientology's ad has been banned because they could not support their claim that 24 million people had been helped by their humanitarian aid.
Wish such a body existed in the US to review the patently false claims they have made in ads here.