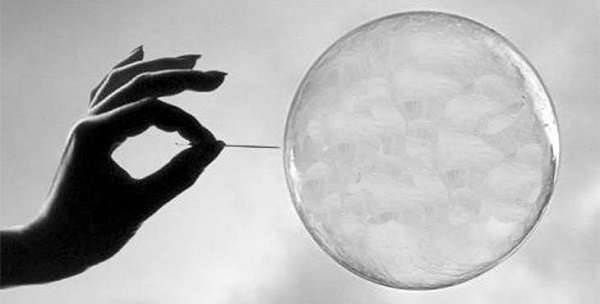 Oh no, they've done it again.
In their proud tradition of crowing about their amazing accomplishments, they have once again shown to the world how small they really are.
Super Power was released in November 2013. Four and a half years ago.
Super Power had been being hyped since 1978 when L. Ron Hubbard hisself said that it would be "available in 6 weeks"… at all St Hill organizations.
Super Power was touted as THE thing that would make "planetary clearing a reality" (like everything before it, from New Era Dianetics to OT III to NOTs to KTL etc etc). But this was really GRAND hype about the miracles of this amazing "rundown." There was not a scientologist in the world that didn't want to do Super Power. It promised to deliver super powers — which after all is what scientology has held out as a carrot since the first days of Hubbard pitching Dianetics.
One of the beauties of Super Power: there is no limitation on who can participate. You can be anywhere on the Bridge and if you've got the money they will sign you up and get you started.
In over 4 years, every dedicated scientologist on earth would be expected to get through Super Power. And they would all WANT to do it. It's the answer to their dreams and prayers.
So, this latest piece provides interesting insight into how many active, dedicated scientologists there are.
Give them the benefit of the doubt — that they can only get 33% of their active and dedicated public to comply within 4 years (the other 66% likely don't have enough money to pay for the service or aren't so active and dedicated). This puts the figure of active and dedicated scientologists around 15,000. Add Sea org and staff (because of course they don't get Super Power, even though it was actually designed to bring "dead" staff back to life and make them productive again) and you end up in the mid 20's for the total number of scientologists on earth.
And let's not forget – Super Power is what is making planetary clearing a reality. And they have managed 5,000 in 4+ years.