See my announcement on Friday — I am revisiting earlier posts during my vacation. Each day there will be a different one.  This one is near and dear to my heart — the day we flew the banner over the assembled sheeple waiting to be allowed in to the "Big Tent" set up in Clearwater for the IAS event.
Believe it or not, this is the best proof Miscavige has of His "expansion."
Everyone knows the stable datum that "the squirrels go crazy when we are expanding" so they MUST be going totally crazy: q.e.d. we ARE expanding.
This afternoon, the barricades went up and the armed guards took their positions for the event they like to claim demonstrates their massive humanitarianism.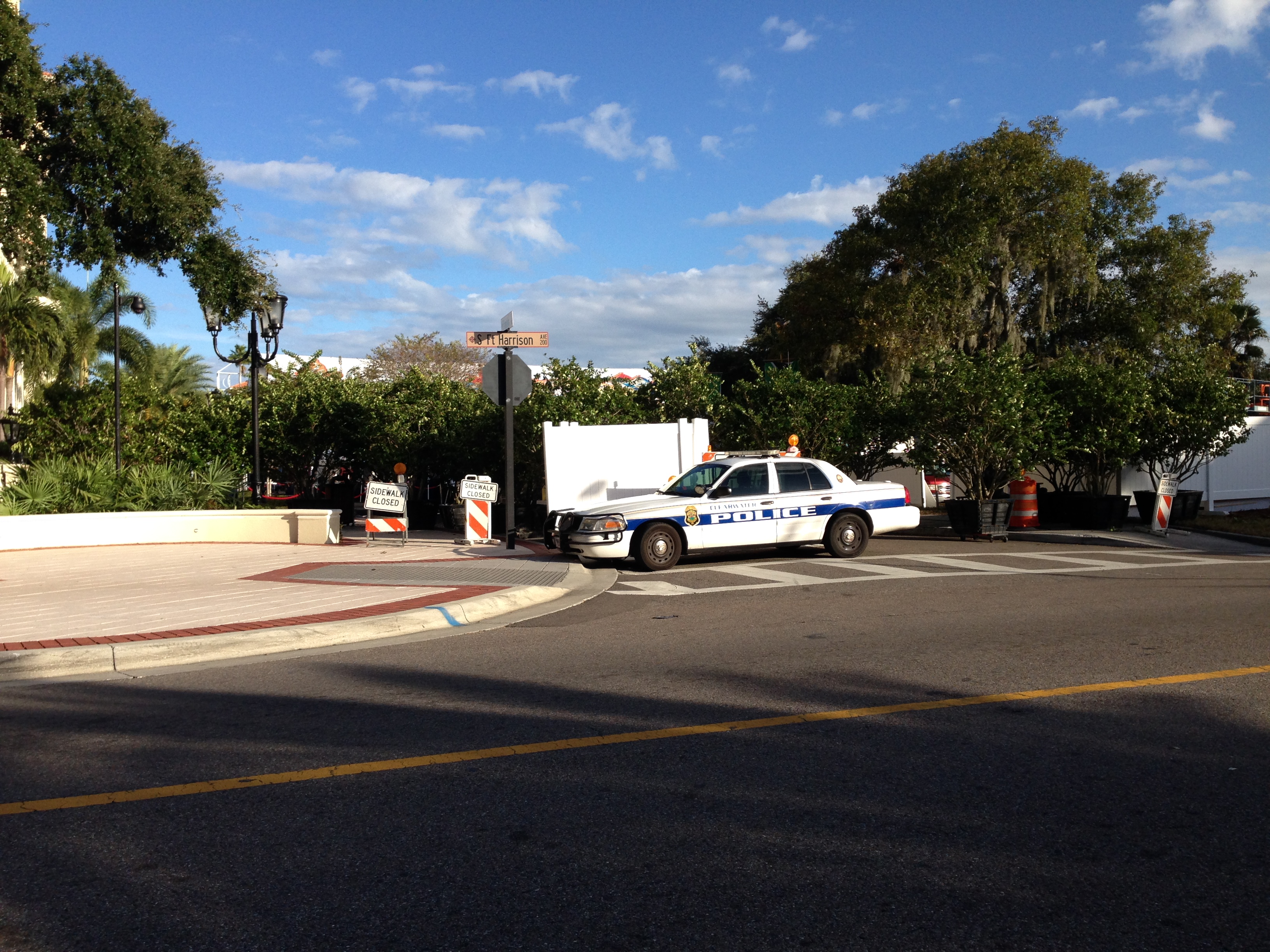 As the crowds awaited clearance to enter the hallowed halls with their photo ID's , a banner flew overhead asking the question that SHOULD be on everyone's mind for this gathering of Scientology's elite.
Two weeks ago they were treated to a banner "San Diego Is Done" — but really San Diego isn't done with anything. But it seems like the crowds were probably awaiting another banner "Valley Is Done" or "Paris Is Done" or something…. Instead they got something a little more REAL.
Wonder how Dear Leader feels looking out at the audience, wondering how many of them are looking at him and thinking "Yeah, Where Is Shelly Miscavige?"
Bad thoughts.
Leah Remini was declared for asking the question.
Try NOT to think about it everyone as you revel in the Shermanspeak hype of the evening.