Some random thoughts from the Scientologists FaceBook page.
The tension is mounting. They are getting giddy with excitement.
I must credit Miscavige. This is a real PT Barnum effort. The gullible masses are drooling just waiting for Him to tell them how much money that have to turn over this weekend.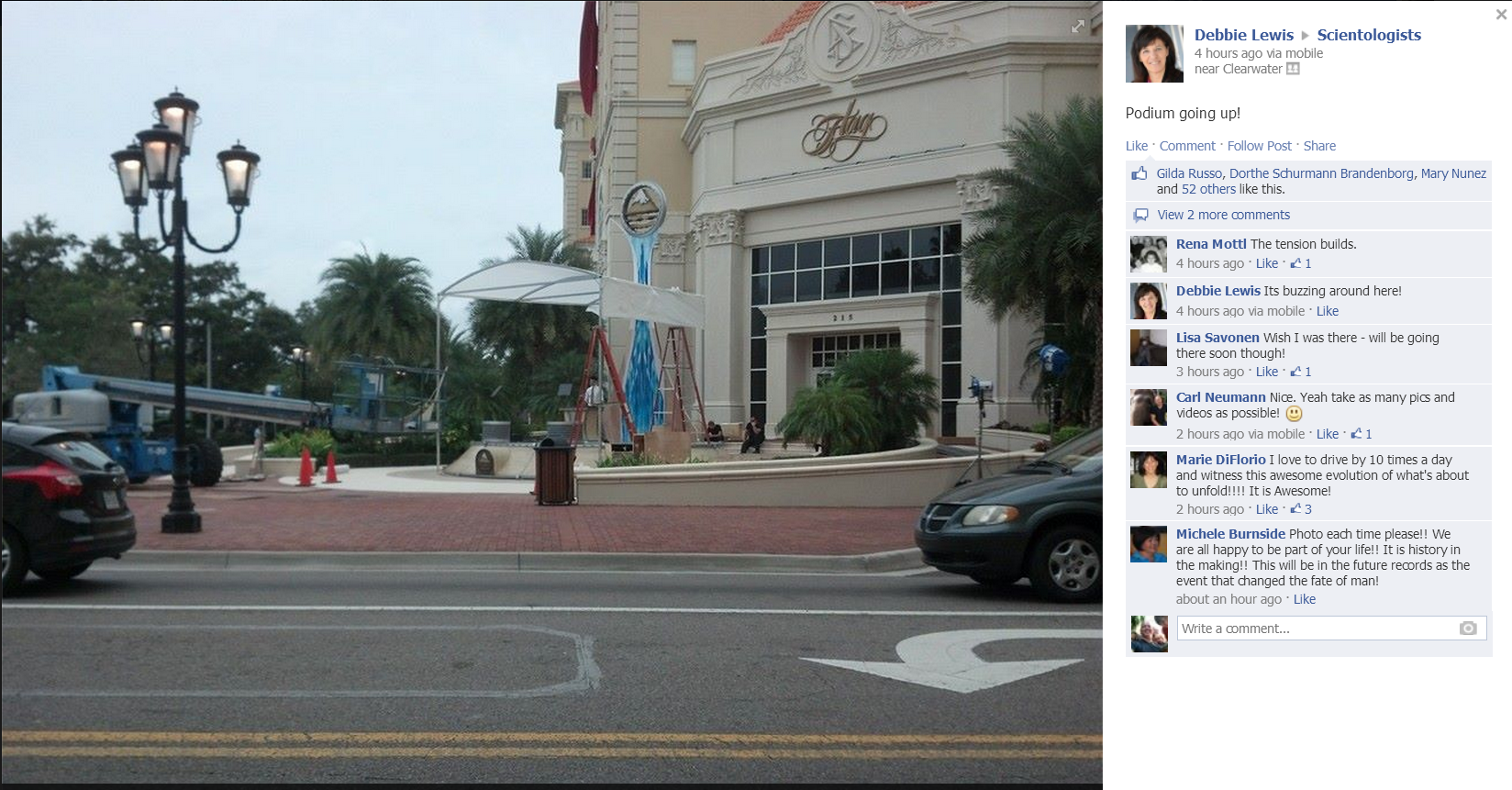 The comments alongside the photo are reproduced below for your reading pleasure….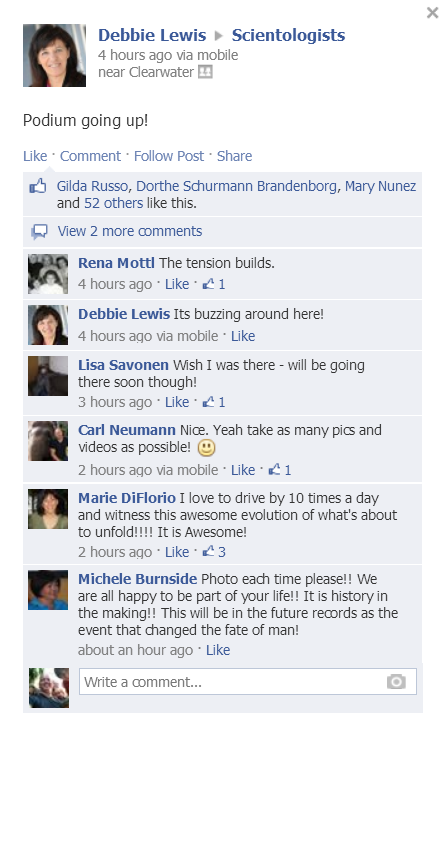 History in the making!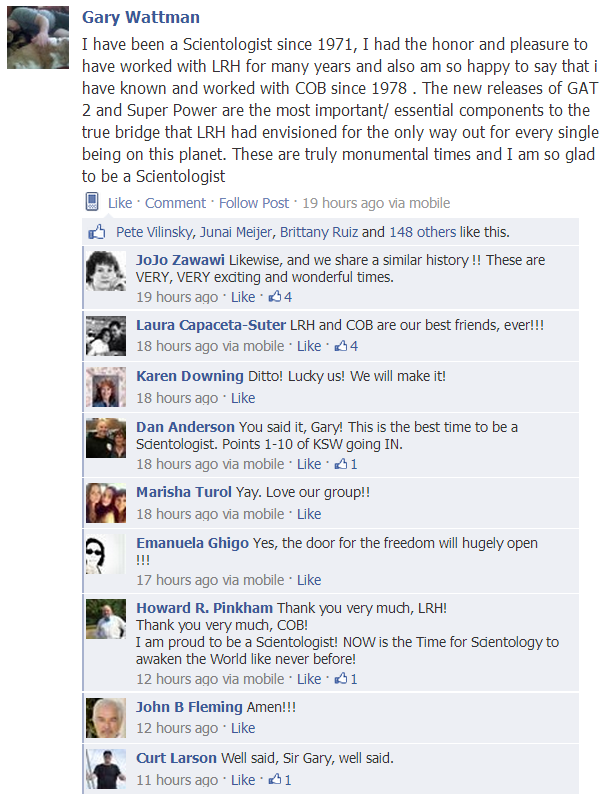 Brown-nosing 101.
Gary Wattman is a master. I wonder if he would still be gushing if he heard what "COB" said about him…. 

 1000 remaining local Scientologists without badges? It's Tuesday night. I guess that is 1000 that won't be showing up.  Still, leaves another 11,000 who must already have their badges and confirmed their attendance (riiiiiight…..)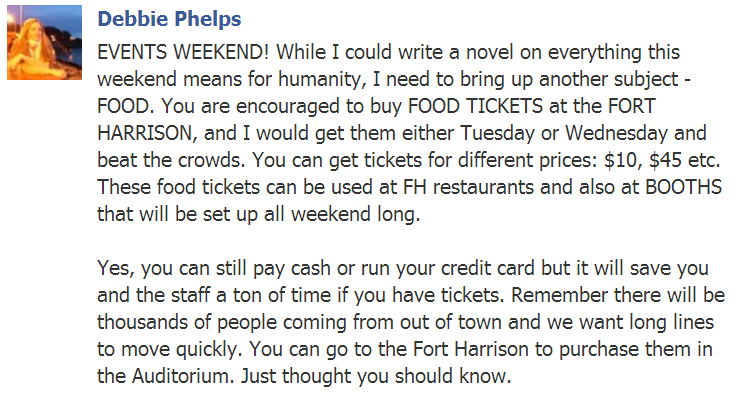 Amazing — $145 million dollar building, they have collected twice that much, it's the biggest and most important weekend in the history of the universe and even then there is no free lunch.
Now that is cheap.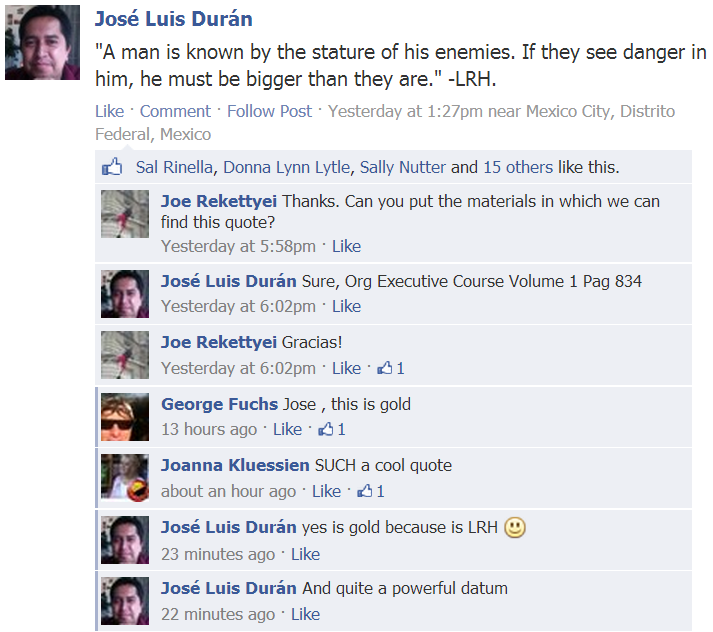 Nothing to do with the building, but just something of interest that was on the Scientologist page.
Wonder how this quote applies to Miscavige and the Rathbuns. Who is more afraid?  
Funny that this is a quote about "who is bigger". I guess Dear Leader comes up short on this one….