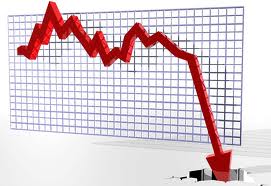 While the meaningless hype has hit the airwaves about the stupendous, amazing, incredible feats of the most important, dauntless, defiant, deviant force for planetary salivation ever in the history of everness — We Are The IAS, hip hip hooray for ourselves — there is something else that landed in my inbox that is far more interesting.
Pasadena has been the poster child for asserting the instant straight up and vertical expansion that follows the ribbon crashing down on the assembled staff and hired extras of an Ideal Org "grand opening." From Craig and Sally Jensen to Tim and Rona Bowles, some big time brown-nosers have taken to the airwaves to tout the wonders of Ideal Orgism to the rest of the world. Pasadena is a model of how an Ideally Org takes off in a straight up and vertical spurt. One of our Special Correspondents reported on the existing scene after observing the org preparing for one of their Gold photoshoots. 
Now we have a new email that details the actual stats of completions on the Golden Age of Knowledge and the Basics.
Don't forget, since 2007 the Basics have been "the thing" in all orgs and missions. It is what everyone has been pushed on. And in the last 6 months the heat has been turned up in preparation for GAG II as the Basics are a prerequisite to practically everything these days.
While there is a lot more detail in here, this one sentence captures the whole picture:
The Pasadena Organization has a total of 55 Basics book and lecture lineup completions, and one full GAK lineup (Basics, Congresses, and ACCs) completion.
After 6 YEARS.
According to this, 37% of the OTC have completed their book and lecture lineup. Applying that percentage to the total completions means they have a grand total of 160 public. But to be fair, the OTC are probably more on the ball than the general public, so let's say the general population of Pasadena public is only half as compliant as the OTC members which would then bring the total public in Pasadena to 320. So, being really fair, the total number of public for Pasadena org is less than 500. 
And "COB" keeps saying the expansion in the last 5 years is more than the 50 years previous combined? With a straight face….
This is one of THE most hyped "Idle Orgs" — you hear NOTHING about Las Vegas or Malmo or Denver or Rome or Tel Aviv or Brussels, or, or…. And its right in the heart of Scientology's stronghold. And after 6 years they have less than 500 public and ONE completion on the "full line-up" (not even any STAFF….)
Proof positive that the Ideal Org program is a lie from start to finish.
Date: Sat, 30 Nov 2013
From: "Aster, Robert W (312E)" <robert.w.aster@jpl.nasa.gov>
To: Pasadena OT Committee
Subject: [OTC-Mail] Pasadena OTC Golden Age of Knowledge progress report from Sept thru Nov

I've written a quarterly progress report on Golden Age of Knowledge course starts, completions, and lineup completions. This was based on the data that I've received from you since August, plus data available from the Pasadena Organization. Very well done to all of you who have completed courses in the last few months.

Here is the summary of the report for September through November, weekending on November 28:

The Pasadena OTC has conducted a steady campaign of contacting Pasadena public through emails, letters, and direct contacts. This has contributed to 122 GAK course completions at Pasadena (up from 103 in the last report) and 107 of these were basics courses (up from 74). The Pasadena Organization has a total of 55 Basics book and lecture lineup completions, and one full GAK lineup (Basics, Congresses, and ACCs) completion. Sixty five percent of the OTC have completed all Basics book courses (up from 62%). Thirty seven percent of the OTC have completed the full Basics book and lecture lineup.

Here is the data that I have on your individual starts and completions, from September 1 to November 28. Special kudos go to Jan Brennecke (completing 3 courses); to Maggie Reinhart (completed PDC); and to Kori Curry, Dot Harvey, George Jonic, Jim Owen, Joel Phillips, Ann Thomas and Caroline Veach (for completing ACC courses).

I know these people have started or completed these GAK courses:

Alexandre, Peter
    Completed: Command of Theta

Badger, Trissie
    Started: Dianetics 55! book and lecture course

Bezazian, Harold
    Completed: Advanced Procedure and Axioms book course
    Started: Handbook for PCs book course

Bohte, Jodie
    Completed: The Factors book and lecture course
    Started: Creation of Human Ability

Boito, Charles
        Completed: The Dianetics lectures course

Boito, Diane
    Completed: Dianetics 55! book course
    Started: Fundamentals of Thought book course

Brennecke, Jan
        Completed: Hubbard Clearing Scientologist Course; State of Man Congress;1st International Congress of Dianeticists and Scientologists
        Started: State of Man Congress; 1st International Congress of Dianeticists and Scientologists; Lindsey Theater Lectures

Burke, Kevin
        Completed: Source of Life Energy course (the lectures for the 8-80 course)
        Started: Command of Theta course

Cole, Lucy
    Completed: Route to Infinity course
    Started: Technique 88 course

Cole, Rosser
    Completed: Route to Infinity course
    Started: Technique 88 course

Curry, Scott
    Completed Handbook for PCs book course

Curry, Kori
    Completed: Scientology, the New Slant on Life course, 1st American ACC course
    Started: Scientology, the New Slant on Life course

D'Arezzo, Cheryl
    Completed: Problems of Work course, History of Man book and lecture course
    Started: Scientology the New Slant on Life course

D'Arezzo, Shannon
    Started: Original Thesis

Duran, Mary
    Started: Problems of Work

Fairman, Eva
    Completed: History of Man book and lecture course; 8-80 book and lecture course
    Started: Scientology 8-80 book and lecture course; PDC

Ferman, Randy
    Completed: History of Man book and lecture course

Ferman, Sandy
    Completed: Milestone One; Route to Infinity courses
    Started: Route to Infinity; History of Man book and lecture course

Flanagan, Bob
    Completed Milestone One; Route to Infinity courses
    Started: Route to Infinity; Source of Life Energy (the lecture part of 8-80)

Hansen, Maxine
    Completed: London Congress on Nuclear Radiation
    Started: Freedom Congress

Harvey, Dot
        Completed: 1st American ACC

Heldt, Henning
    Completed: Dianetics 55 book and lecture course
    Started Fundamentals of Thought book and lecture course

Heldt, Mary
        Completed: Dianetics 55 course; Unification Congress course
        Started: Unification Congress course; Fundamentals of Thought

Imhoff, Gary
    Completed: Creation of Human Ability book and lecture course; Dianetics 55! Book and lecture course
    Started: Dianetics 55! Book and lecture course; Fundamentals of Thought

Jonic, George
    Completed: 18th American ACC; 19th American ACC
    Started: 19th American ACC; 20th American ACC

Lantz, Pearl
        Started: Creation of Human Ability book and lecture course

Laverdiere, Karen
    Completed: Source of Life Energy (the lecture part of 8-80)
    Started: Command of Theta course

Owen, Jim
        Completed: 2nd American ACC
        Started: Western Congress

Phillips, Joel
        Completed: 2nd American ACC

Reinhart, Maggie
        Completed: PDC book and lecture course
        Started: The Factors book and lecture course

Reinhart, Ron
    Completed: Dianetics 55! and Fundamentals of Thought book courses
    Started: Fundamentals of Thought book course; 8-80 book and lecture course

Schwalbe, Cheryl
    Completed: Melbourne Congress
    Started: Anatomy of the Human Mind Congress

Schwalbe, Wayne
    Completed: Scientology 8-8008 book course

Sokoloff, Annie
    Completed: Dianetics lectures
    Started: Science of Survival lectures

Thomas, Ann
    Completed: 5th American ACC
    Started: 6th American ACC

Veach, Caroline
        Completed: 1st American ACC

People who are close to completing the full Basics book and lecture lineup:

            Name                        Courses that need to be completed
            Henning Heldt             FOT
            Mary Heldt                  FOT
            Gary Imhoff                FOT
            Bonita Wilson             Dn55, FOT
            Trissie Badger            Dn55, FOT
            Neal Sobol                 COHA, Dn55, FOT
            Pearl Lantz                 COHA, Dn55, FOT
            Jodie Bohte                COHA, Dn55, FOT
            Yael Lir                      Factors, COHA, Dn55, FOT
            Tim Bowles                Factors, COHA, Dn55, FOT

"Scientology is knowledge." (LRH, "The Road to Truth" lecture).

Do the next course in your lineup.

ML, Bob Aster
Pasadena OTC