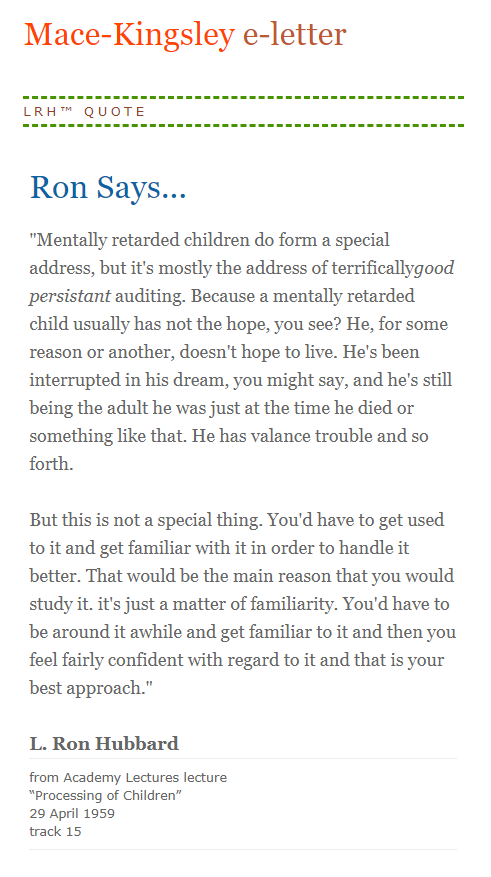 Unfortunately, this is an oft-heard phrase in the scientology bubble. "Ron says…" or "Do what Ron says".
It does not matter if what "Ron says" is gibberish or pablum or ridiculous. The fact that HE said it makes it worth repeating and recognizing as an invaluable tool for life.
The quote above is a classic example. It is pompous pontification offering no solution — merely meanderings couched as if it is sage wisdom. They even include spelling mistakes. And they also what is today a very offensive term (but of course they cannot change it, because this is what Ron said).
This simple piece illustrates so much of what is wrong with scientology. Contrary to its best-ever marketing slogan, scientology does NOT teach you to think for yourself. It hammers in the exact opposite idea. Let Ron do your thinking for you. He has the answers to all of life (he says so…) and if that is not clear to you, it's simply because you either have misunderstood words or have failed to learn all his technology — because if you studied everything he said and wrote you would know everything there is to know in the entire universe.