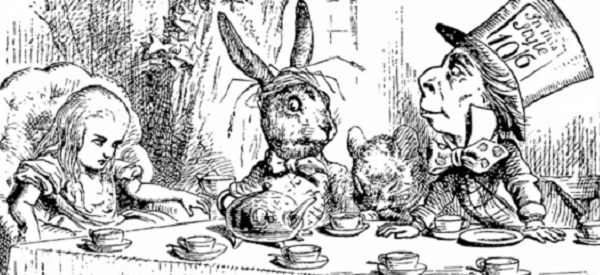 Most religious belief is purely subjective. There is no way of proving whether someone made it to heaven, or descended to hell. Was heaven a 5 star experience or a bit disappointing? Did the virgin birth really occur? Was Noah able to round up all the animals on earth and put them on his ark?
Where scientology is most problematic is when Hubbard made pronouncements that seemed unverifiable at the time, but are now shown to be ridiculous. Some of his statements about being on Venus or Mars for example. Or the supposed factual account of the History of Man including the Piltdown Man before it was discovered a fraud. And then there are statements like the ones contained in this promotional piece, proclaiming cause over life and death.
Surely in all these years one person who heard these lectures or had the auditing would have been able to experience death and come back to talk about it? Why do scientologists keep regurgitating this sort of thing, pretending there is nothing strange about promoting it in the face of evidence it is not true. There hasn't been a single person since the 1950s who has been able to demonstrate the claims?
And what of the ultimate question?
If, as he proclaimed, L. Ron Hubbard had indeed transcended body death, why didn't he return to finish his work of planetary clearing? After all, it's a billion year commitment to achieving the aims of scientology that all Sea Org members make. And the motto of the Sea Org is "We Come Back."
Just imagine how much attention it would get and how many people would be clamoring to be involved with scientology and go Clear if L. Ron Hubbard (or any Sea Org member) did in fact return with full recall of his most recent past life? It would be relatively easy to test and prove. He should be able to ace any such test. And in doing so, Hubbard would go a long way towards accomplishing what he said he set out to do –save mankind.  He would prove that his discoveries work and millions, tens or hundreds of millions of people would clamor for a technology that could conquer death. It would make the clamor for a new iPhone look like a joke. Everyone would become a scientologists and mankind would be saved from the reactive mind and the psychiatrists and all the other ills that plague it and a cleared planet would be in hand.
In that context, why is it that L. Ron Hubbard has not manifested himself in a new body? He has "more important" things to do out there in "Target Two"? That is NOT what Keeping Scientology Working and other things he wrote say. Scientology on planet earth is the only hope for the entire UNIVERSE. And it is failing to live up to its stated aims. Is he willing to let the entirety of humanity and the future of mankind and this universe founder when he could simply save it all by demonstrating what he claimed he was able to do?
It surely helps Christianity that Jesus was raised from the cross. Hubbard and scientology could top that by demonstrating it can be learned by anyone who follows the scientology path to spiritual freedom and cause over life and death.
Food for thought.