Last week we showed you the "test center" for Mountain View Org with a "For Lease" sign on it and reported about the two vacant building in an industrial park that have sat idle for 5 years now.
A few miles up the 101 is another "Ideal Org", San Francisco. It is one of the original 5 orgs that launched Miscavige's program a DECADE AGO (Tampa, Buffalo, Joburg, NY and SFO).
But even before the Ideal Org hype came the Ideal Mission hype for the "celebrity" Mission of SOMA ("South of Market") — more on the other "celebrity" missions in Wichita, Memphis and Santa Monica in another post. Izhar Perlman reported on SOMA at his excellent blog a year ago.
Launched with enormous fanfare — it was "Jenna Elfman's Mission" and Miscavige flew in to conduct the Grand Opening along with a "Who's Who" of Scientology according to Celebrity magazine: "In the front row were some of Jenna's closest Scientologist friends, including John Travolta, Kelly Preston, Tom Cruise, Kirstie Alley, Catherine Bell, Juliette Lewis, Jennifer Aspen, Lynsey Bartilson, Denice Duff, Michelle Stafford, Eduardo Palomo, Danny Masterson and Christopher Masterson."
You may recall the hype….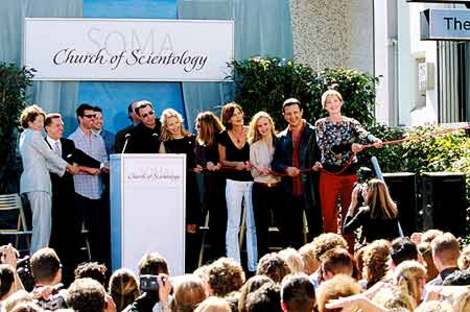 The Bay area is the largest concentration of "Ideal Orgs" on earth — not only SFO Day and Fdn and Mountain View, but also Los Gatos and Steven's Creek (now called San Jose) and Sacramento isn't far away.  If there is anywhere on earth that the RESULT of the Ideal Orgs strategy should be visible, it is the Bay Area.  Miscavige's infamous arrows shooting out like flame throwers from his CGI Ideal Orgs in his PR video should have created a multitude of groups that turned into missions and missions that turned into orgs by now.  If 10 years isnt enough time to accomplish ANY progress on this, then there is something not too workable about his strategy.
The Bay Area, and particularly San Francisco itself should be leading the way in the massive, straight up and vertical international expansion that is promoted at every international event. In fact, it is going BACKWARDS.
Here is the SOMA building that Miscavige cut the ribbon on, photographed by Paul J Salerno last weekend:
The Mission is now located, according to the Scientology.org website at 604 Mission St, Suite 600. No sign, nothing visible at all except the prospect of climbing 6 flights of stairs.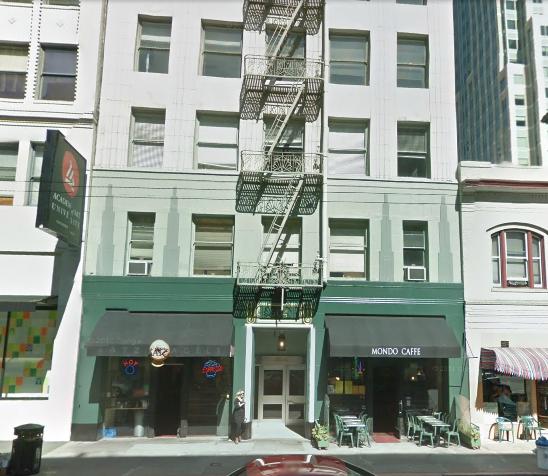 Meantime, the other Mission in SFO, the "San Francisco Mission" (once had in excess of 100 staff) is here: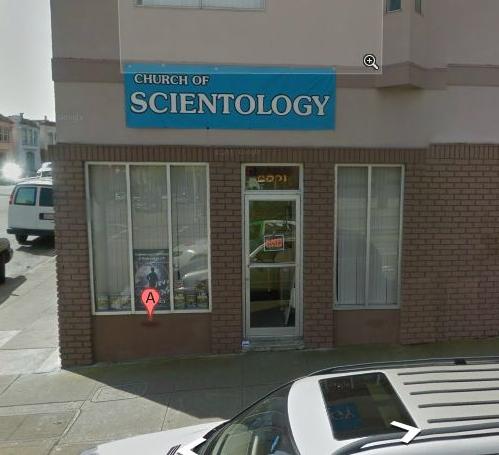 These are the only two Missions in San Francisco, though to be fair, the "Mission of Marin" should probably be considered part of the "SFO Org Msns" — no report on this place, but if you look at it on Google maps, it is pretty fair to assume it is not flourishing and prospering on the second floor of a building in an industrial parking lot at the end of a dead end street….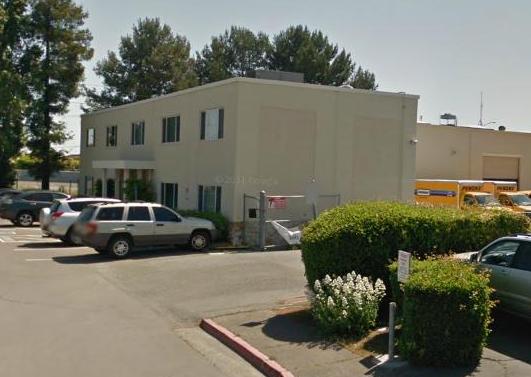 Just for entertainment, I checked out the Missions around Tampa and Buffalo too — the two "original" Ideal Orgs.
Tampa has ONE Mission — Ocala — but that is another "celebrity mission" created by John Travolta in his hometown (probably some sort of "amends" handling to create a "model mission").  When I last visited it a year ago one Saturday afternoon there was ONE public in the Purif area breastfeeding her child (not on service) and a receptionist who had been brought in from Eastern Europe with the promise of a job who told us to come back on Tuesday when someone would be there to give us an introduction to Dianetics. The Mission of "Old Tampa  Bay" closed it doors a few years ago. (Belleaire and Clearwater Msns were set up by Flag and primarily handle Flag rejects).
Buffalo has ONE Mission — in Rochester. You can see it here — the location is primarily the "SUCCESS SCHOOL OF DRIVING."  No indication that this has anything to do with Dianetics and Scientology, though it is the address on the official Scientology website and shows up as "Church of Scientology" on Google maps.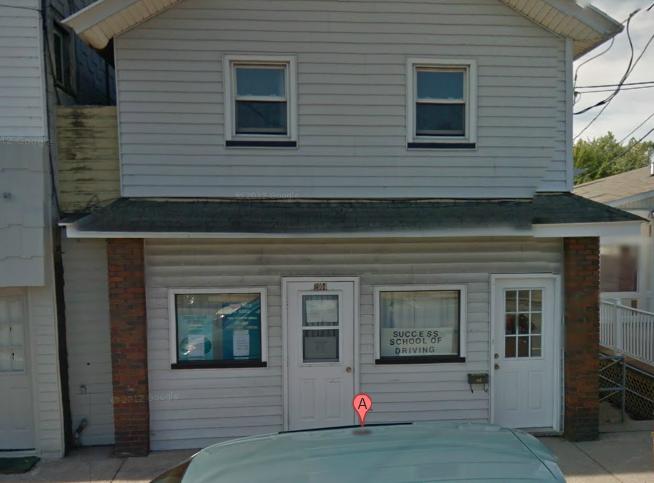 I guess Miscavige's CGI arrows are meant to represent actual flame throwers…  
These Ideal Orgs are torching everything around them.  Groups, Missions, goodwill, PR and their public.