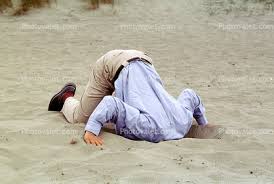 This is an article sent in by one of our intrepid Special Correspondents.
I felt it worthy of its own posting as it highlights some important points. 
I recently read an article on Yahoo News about a self made billionaire who has established a philanthropic foundation with 4 billion dollars that he will use to fund criminal reform, education and moral standards. He is not going to do conventional charitable contributions. He has established a highly qualified team to locate workable programs and technologies that will effectively make a change in some of the worst societal ills. This is the Laura and John Arnold Foundation.
Does he know anything about Criminon, Applied Scholastics or The Way to Happiness? No, he doesn't.  
Here we have brilliant technology available combined with a huge means of getting it utilized to bring about real change in the world. 
The problem – Scientologists are so tied up in trying to squeeze every possible dime out of the rest of the Scientologists in the field, doing fund-raisers and facing internally that they are not busy doing what LRH lays out in "What we expect of a Scientologist".
If Scientology's PR wasn't such an utterly disastrous situation, one could possibly compile a presentation to many philanthropic foundations such as this to get them involved. But with the current state of affairs, such foundations would be at high risk for massive controversy and they will not take that sort of risk. 
Do a simple and very safe test on your own. Sit down at your computer and do a Google search on The Way to Happiness. Ignore the Church sites and the sites that TWTH Chapters have put up and just search for any news site or blog that has reported on TWTH being distributed in their area or any good results from the use or distribution of TWTH. 
If you have now done that you will see that there is virtually nothing there. Do the same for Criminon, Volunteer Ministers, Applied Scholastics and Narconon. All you will find is sites put up by the Church, sites from various chapters put up by Scientologists and otherwise mostly bad PR. You will find virtually nothing about these great social betterment programs actually doing something in the world. 
The internet today is a real way that you can find out about almost any subject. With reviews from people who have used products and the hundreds of thousands of blogs and news sites – if something as good as these social betterment programs were being effectively disseminated there would certainly be information about it on the web.
I have traveled all over the U.S. and to many countries around the world in the last several years. I never see information or even ads on tv, in newspapers, or any media actually about Scientology, Dianetics or any of these social betterment activities. I never see it on the news with the exception of bad PR reports. The only time I have seen a Scn ad was during the Superbowl coverage and that ad was frankly a very expensive disaster as it attempted to address the bad PR but just did not come off.
The real travesty here is that there is brilliant and workable technology laid out by LRH. Tech that can not only help people get off drugs, but rid them of the harmful effects of having taken them, that can teach people how to learn and how to educate others successfully, that can reform criminals and drastically reduce recidivism, that can teach basic morals and most importantly that can provide spiritual relief and freedom to man – and that technology is being suppressed. 
LRH once said:  "The only thing you can be upbraided for by students or pcs is "no results". Trouble spots occur only where there are "no results". Attacks from governments or monopolies occur only where there are "no results" or "bad results". 
If you have been led to believe that the "attacks" are "signs of success" you are simply justifying the lack of results. 
Take Narconon for example. Some of the most horrifically bad PR is coming from this sector. Most recently a huge fraud scandal was exposed where recommendations by doctors have been forged by Narconon so as to collect insurance. This isn't a sign of success. This is outright out-ethics and criminal activity committed to collect more money. If you have not heard of this you can simply Google search Narconon insurance fraud.
What about the Mission Network? The number of Missions around the world has greatly decreased and many of the ones that do still exist are small and failing. Missions in a back room in someone's house or Missions that are only open 2 nights a week with 3 people on part time staff – this is the broad state of affairs of the Mission Network. And that includes Missions opened by celebrities with great fanfare that are now closed or have moved to far less glamorous locations. These include the Memphis Mission opened by Lisa Marie Presley and Isaac Hayes & the SOMA Mission opened by Jenna Elfman. What happened to all of the big booming Missions that existed in the 70s and 80s? For any of you who were around then, you know that there were many successful Missions and some were bigger than most orgs today.
International Bridge progress – Grade Chart completions, Clears, OTs and Auditors being made – is the lowest it has been in many years. Wouldn't you like to see graphs of these stats at the big international events that are held? There is a reason these are not shown. 
Don't believe me? Go into any Class V Org in your area and ask to see the stats of Clears made, Grade Chart completions or Auditors Made. If they won't show them to you, then you know they are not good. Otherwise, why wouldn't they be more than happy to show them off. Flag use to often show these graphs in their heyday at events and graduations. 
Scientologists have been being heavily pressured to donate to "Ideal Org" buildings, the IAS and a few other things such as leather-bound books, far more than they are expected to donate for their own over-priced services. 
Scientologists who have moved or are moving up The Bridge and winning should be involved in many of the incredible dissemination programs that have been laid out and directed by LRH. These include "The Perfect Dissemination Program", "The Special Zone Plan, the "Volunteer Ministers Program" throughout neighborhoods and communities and many others covered in OEC Volume 6. With the possibilities that exist through the internet, these and other LRH Programs like it could be HUGE. How about a Social Network similar to Facebook that could connect up people and organizations in need of help right in your own community that had all of the basic tech of the Scientology Handbook available to learn on-line and apply it? People who are not Scientologists could easily read these simple references and apply them in their own lives or in their communities.That could be huge. 
So while there are huge outpoints here, let's look at BASIC PURPOSE and whether Scientology is moving rapidly toward its accomplishment. The basic purpose is to apply workable technology in many facets of life so as to improve conditions, and to expand Scientology so as to achieve this in greater and greater volume. 
Maybe one can close their eyes and figure out a way to justify the excessive regging that every Sea Org member, every staff member and most OTs are being pressured to perform to bang away on Scientologists to donate to the IAS and "Ideal Orgs" with absolutely no LRH policy or programs that support these activities. Someone could say – the IAS is our way of funding such programs and dissemination. However after decades of taking in donations to in excess of a billion dollars, why is it these programs are not HUGE and all over the world?
There is truly an intense need of change and demand for improvement in the world to address the greatest ills that plague society at large. Meanwhile we are sitting here with the most brilliant programs and technology that actually could fulfill many of these needs in spades and they are not being made known or actually utilized. And there are many ways and means that these programs could be disseminated and funded without Scientologists having to dole out endless donations or be involved in countless fund-raising activities. They just aren't being done and far too many people are closing their eyes on this fact.