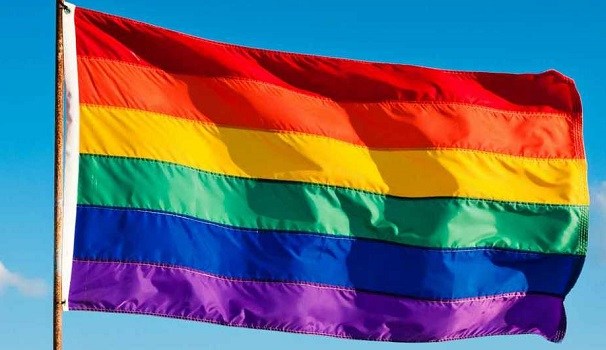 Someone sent this Instagram post to me recently. It is the perfect example of scientology saying one thing publicly to be "acceptable" (Hubbard called this an "acceptable truth") and what they actually believe and practice. As you may have noticed, they also make a big deal about celebrating Christmas but do not believe in Christ. They also claim you can be a scientologist and any other religion but that is a lie that was disproven when asked about it by the IRS and admitted it was not true (it's an indicia of a real religion that it's a single faith – you are not both Catholic and Protestant, ChristIan and Jew, Muslim and Sikh etc) – yet they still say it in their public relations pitches.

Scientology says anything to try to appear acceptable, normal and sucker people into walking in the door.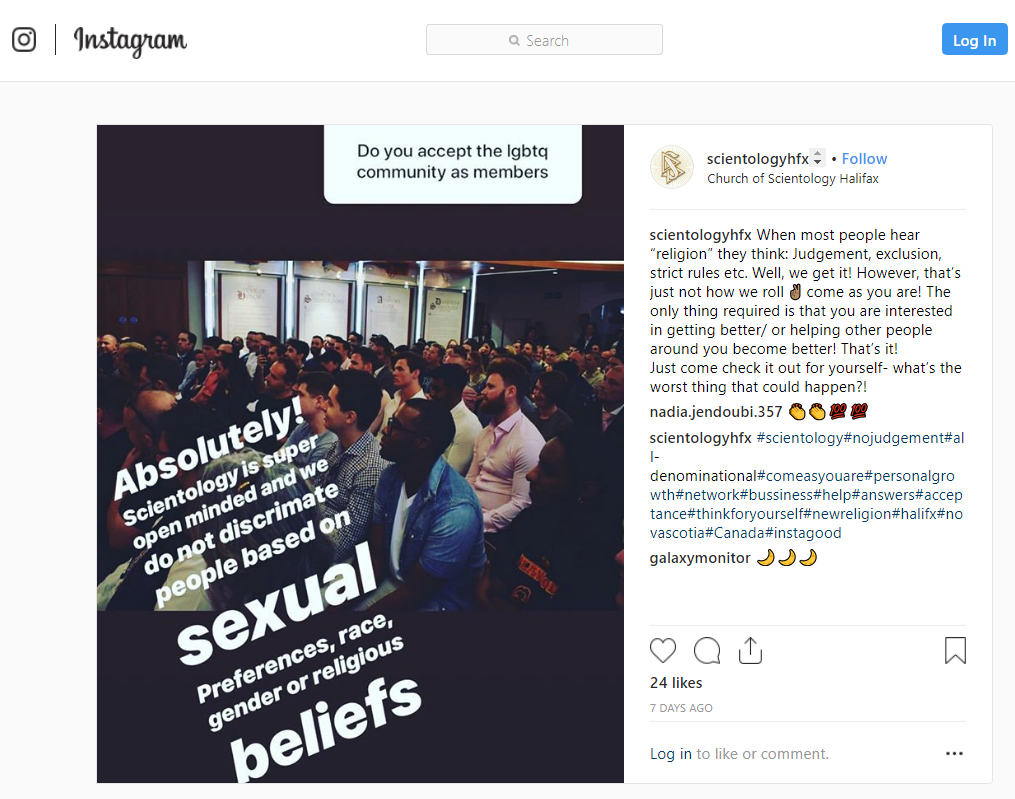 The subject of sexual orientation is very clearly delineated in the "scripture" of scientology as dictated by L. Ron Hubbard. He decreed that homosexuality was a "low tone" that is dangerous to be around. That it equates to sexual perversion. That such people should be avoided. And looked down upon.
I covered the specifics in an earlier post Scientology Homophobia.
Scientology famously supported California's Proposition 8, an anti-gay measure, which resulted in Paul Haggis leaving scientology in disgust (See Lawrence Wright's brilliant New Yorker article The Apostate).
Other religions, as despicable as their anti-gay positions may be, at least have the conviction to stand by their beliefs. If you ask the Westboro Baptist's if they stand by their disgusting "God Hates Fags" chants they will not tell you "we welcome everyone, that's just how we roll"…
Scientology believes "Hubbard Hates Fags" but will try to persuade the LGBTQ community to come in to see if they can get some money out them and then eventually audit them to "raise them up the Tone Scale."  By doing so, (and this is the "purpose" of auditing in scientology) they will move up from being "chronically 1.1" they will no longer "dramatize those characteristics." Some Christians believe they can "pray the gay away" – it is scientology doctrine that auditing will move you up to a better state (higher tone) where you will no longer be gay.
Scientologist will argue that Hubbard wrote this in the 1950's when society viewed homosexuality differently. It's a very flawed, but very scientology thing to say. Suddenly Hubbard's "tech" is based on what is acceptable in society and not the thoroughly researched truths about life and the path to eternity? It can't be both. The Bible is much older than Science of Survival and they don't use that cop out that it's an old book. The word of God and the word of Hubbard are timeless.