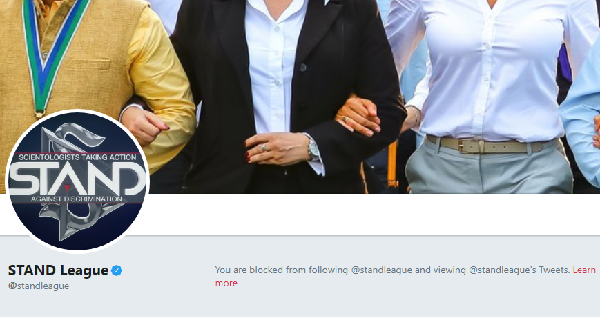 It is amazing that scientology always has someone to blame for the bad things that happen to them. It's NEVER their fault. Even though this flies in the face of some of the most fundamental principles of scientology:
You are responsible for your own condition
The overt-motivator sequence (for anything bad to have happened to you, you must have done something bad to another)
Victim is at 0.1 on the Hubbard Tone Scale just slightly above death at 0.0
Here is another example from the genius at STAAD, Mr. Ed Parkin.
Trying to catch a news tag about the mass murder of Jews in Pittsburgh, Fast Eddie brings up the story of the guy who walked into the Portland Org with a gun and shot 4 people.
Though he was upset about not getting his money back (you can see the real media report about it in The Oregonian) Eddie doesn't mention this. The guy who murdered all those people in Pittsburgh was not an ex-Jew coming in to try to get his money back after he was bilked by the Temple. Not getting your money back is no reason to shoot someone, but it's a very different scenario from an anti-Semite randomly killing people he didn't know.
Of course, the Portland incident was before The Aftermath started airing, so the fault is laid at the feet of psychiatry. What a shock. There must always be an enemy/SP that is causing the bad things to happen. Despite what Ron says. Though he was pretty good at this trick too — everything bad or every mistake or catastrophe in scientology was always some SP or another, NEVER attributable to anything he did.
It's kind of bizarre to see the statement "Behind this heinous hate crime was someone with a long psychiatric history." Probably true. Though I wonder which was longer — his psychiatric history or his scientology history?
And isn't it just a little hypocritical to claim the psychs are to blame when scientology — the organization that claims to have the ONLY workable technology of the mind, and has eradicated the last reason for psychaitry to exist — refuses to help anyone with a psychiatric history (unless they have money in which case they will take it first and then claim they cannot service the person and refuse to return it).
Today, everything bad that happens in scientology is a "hate crime" generated by The Aftermath. Anything that happened before the show began was generated by the psychs. (For a while they blamed Anonymous).
Nothing is EVER caused by the scientology. Taking people's money. Destroying families. Physically and mentally abusing people.
Despite what Hubbard teaches, scientology has mastered the art of victimhood and is proud of it.
And if you asked Ed Parkin about the contradictions and lack of responsibility for their actions, he would stare at you with glazed eyes and call you a bigot for asking.