This analysis provided by J. Swift. Interesting….
Thanks for all your support 🙂
1. Scientology.org is down 30.83% in the past one month. There was a seven day blip up 20% coincident 
with Portland Ideal Org grand opening and the attendant controversy over the photoshopped image.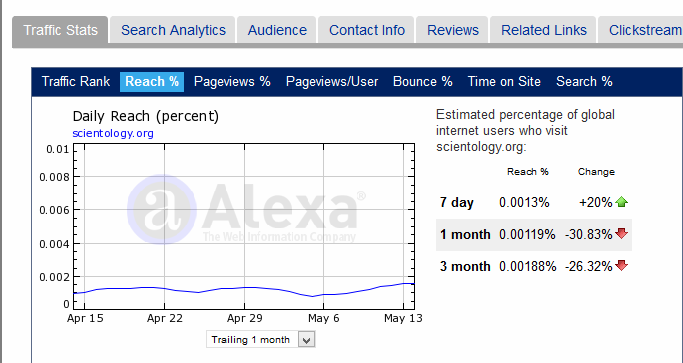 2. Mike Rinder with a new blog — and no billion dollar cash bank account — powers out of Non-E with an 80% + change in one month: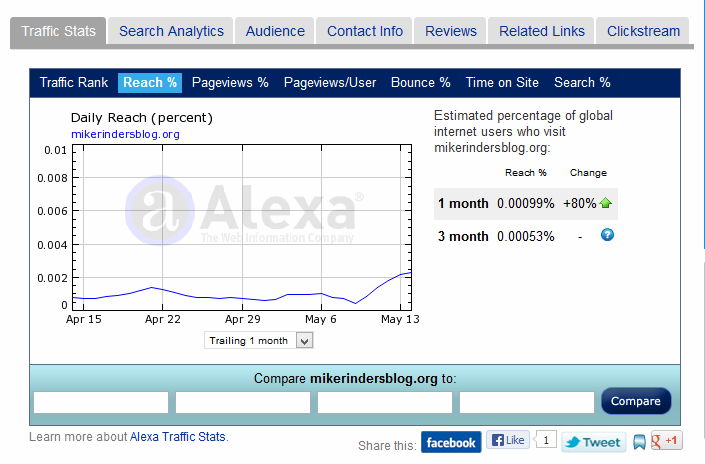 3. Using Alexa to compare Mike Rinder with Miscavige Inc., we see that Rinder's blog is overtaking Miscavige!