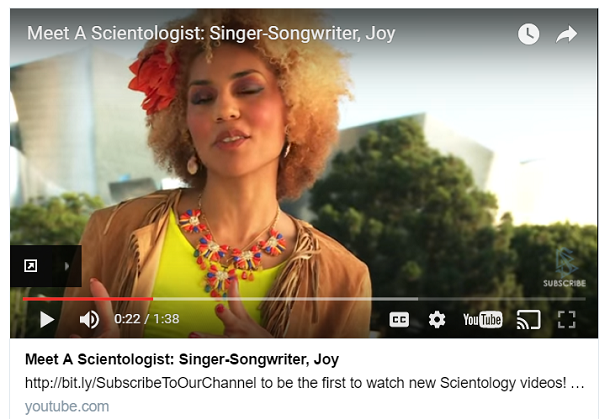 Unabashed self-promoter and scientology pitch-woman Joy Villa has cashed in on political divisiveness to make a killing from unsuspecting Trump supporters.
Ms. Villa has previously attempted to attract attention at the Grammy's by wearing various forms of see-through attire. Her virtual nakedness didn't garner a lot of attention other than to get her onto the "worst-dressed" list.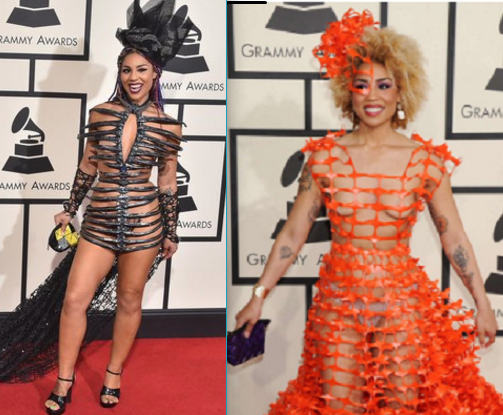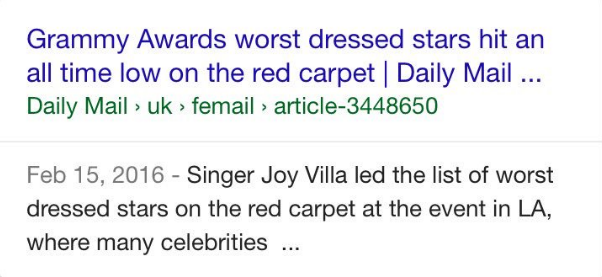 But this year, she hit on a brilliant scheme, marketing herself as a walking advertisement for Donald Trump.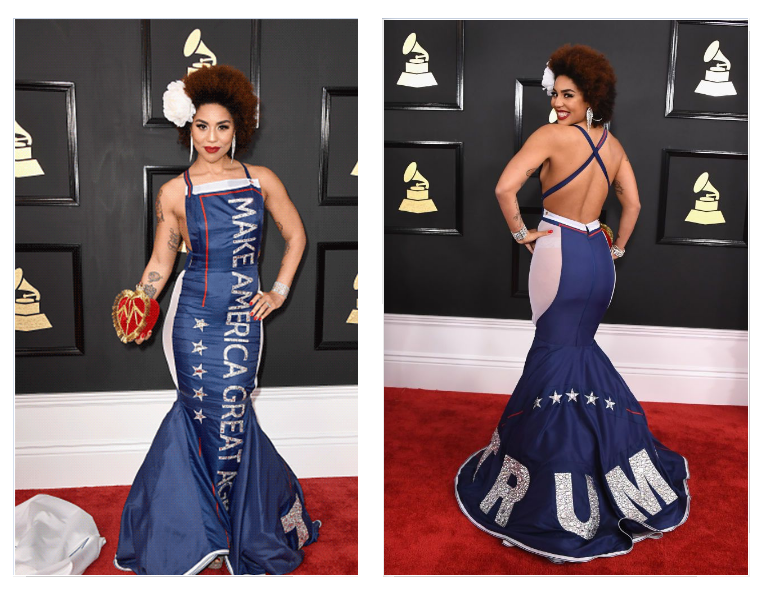 In a town and industry that has little love for anything Republican, and plenty of outright disdain and hatred for Donald Trump, Ms. Villa instantly had Trump supporters rushing to defend her, of course without knowing anything other than "She wore a dress in support of the President."
When I noted that she was a scientology shill on Twitter, one person responded by decrying the scanty "vagina-chains" sported by Lady Gaga and others noted the "scarecrow" look of Katy Perry, never mind the hated Beyonce's outfit — apparently supporting Ms. Villa for her demure outfit because it fit better with the middle-American ideal of proper attire for TV.  Clearly, they didn't check out her earlier less successful outfits — one of which looks like it was sewed together from snowfence they put at the edge of ski runs to prevent wayward skiers from plunging into the pine trees. And this stuff is NOT hard to find, it is right on her twitter account. But as with much social media discourse, facts are irrelevant.
Nor did they seem to understand that she had previously categorized both Donald Trump and Hillary Clinton as "crazy" and that people should write in a third party candidate (this tweet vanished once she realized she had tapped into the Trump brand).

And before that she was "feeling the Bern":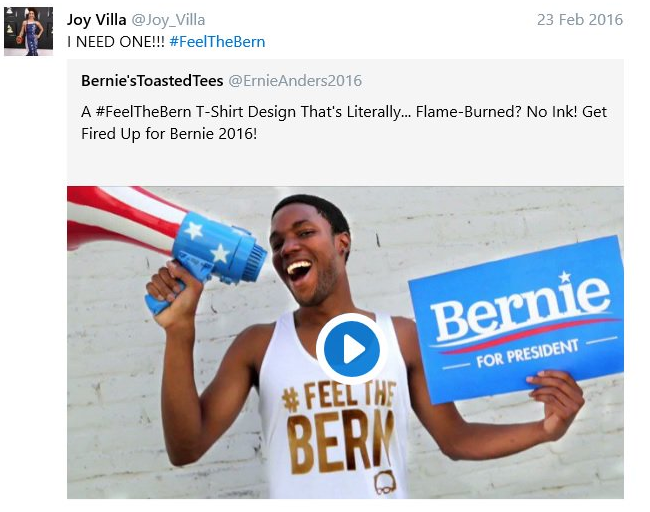 Political correctness or incorrectness has become a new marketing tool. Republicans no longer shop at Nordstrom. Democrats no longer buy Trump ties/steak/water or whatever.
So, with her "statement" dress rousing Republicans to encourage downloading her songs on iTunes "for being a brave supporter of our President" she rocketed up the charts. Fox News was right onto the story.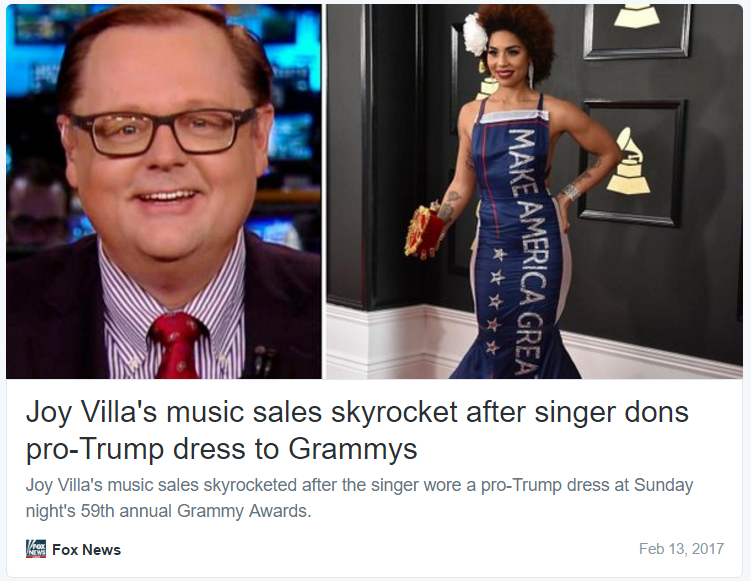 And what is even crazier is that blind supporters of all things Trump (and to be sure there are those that just as unthinkingly support all things "anti-Trump") did not know that Ms. Villa is a shill for scientology. And that she will capitalize on her 15 minutes of fame to promote herself (with the help of scientology) as a "#1 selling artist" (no longer the oddly self-titled "Grammy considered artist"). This newfound celebrity will be used to try and attract new people to scientology. On top of that, any money that comes in from her skyrocketing downloads will no doubt end up being given to scientology.
You will no doubt be able to see her in an upcoming edition of Celebrity mag, most likely on the cover. They have already used her on the cover once before and she was not even known at that time (other than as a "worst-dressed").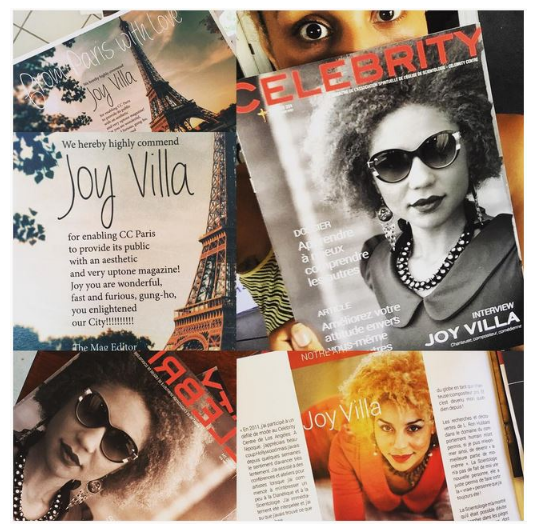 She will deliver seminars to the unsuspecting at the Celebrity Center "how to become a #1 chart topper"…  As with Celebrity Mag, they have already used her even when nobody had heard of her to try and get new people in to scientology: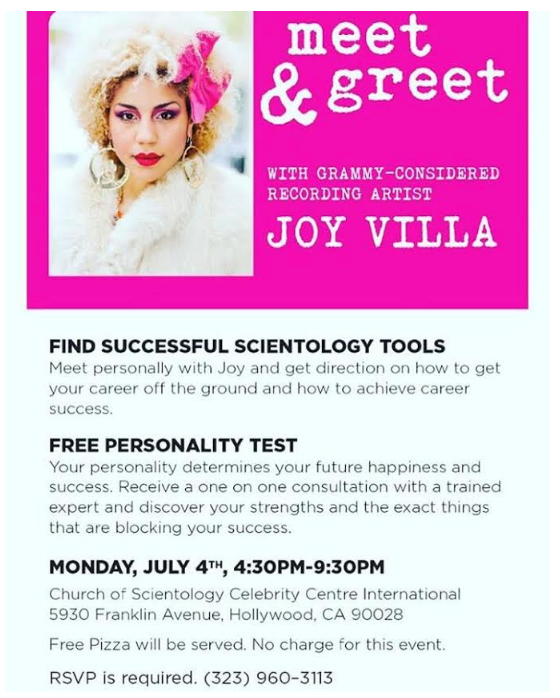 The truth of the matter is that she, like every scientologist, puts scientology before politics (or anything else).
Her only true candidate was L. Ron Hubbard. Everything in the life of a scientologist like Joy Villa takes a distant second row to Hubbard and scientology.
In fact, it is 100% certain that if Gary Johnson or Jill Stein had said "I support scientology" they would have had not only Joy Villa's vote, but ALL 5,000 scientologist votes in the US Presidential election. Same with Bernie Sanders. Or Donald Trump. Or Hillary Clinton. Scientologists are a ONE ISSUE electoral block.  Scientology transcends and "trumps" all else in the minds of scientologists. And she is about as dedicated as you can get.
Ms. Villa is not only promoted on the official scientology website, she performs at numerous fundraisers.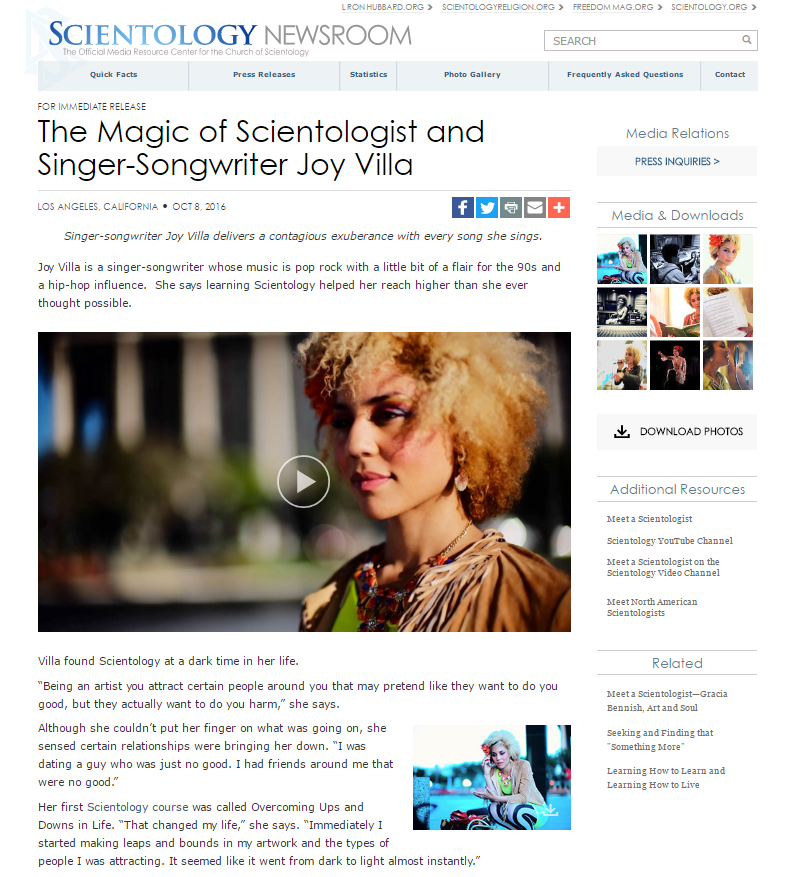 And even on her twitter and instagram she promotes scientology whale Grant Cardone's book.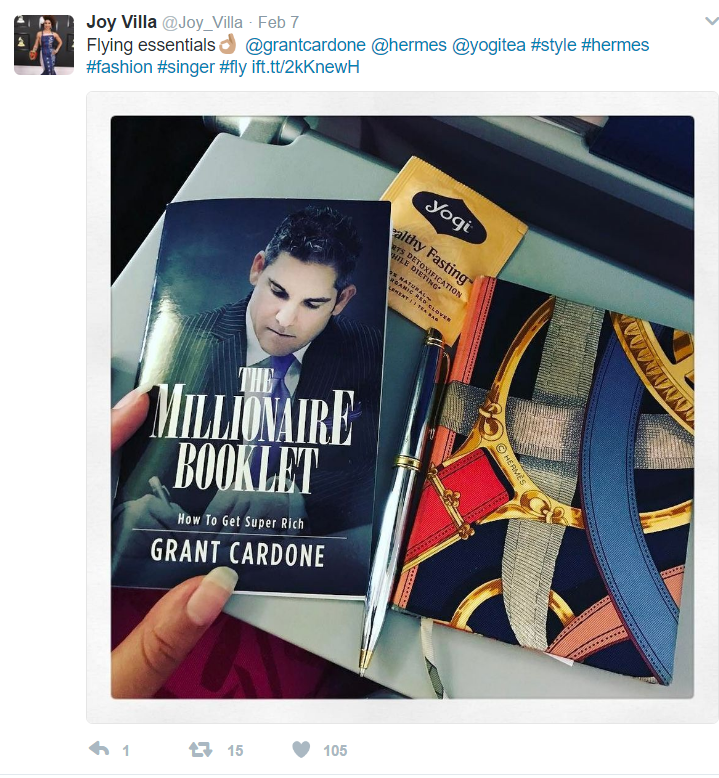 In the end, you have to give her credit where credit is due.
She saw the fanaticism that has become part of daily life in this country and figured out how to play it to her advantage. Being a contrarian gets you a lot of attention. Apparently it works better than T&A these days.
Just watch scientology use this to promote themselves and how successful you can be if you embrace L. Ron Hubbard. Sigh…