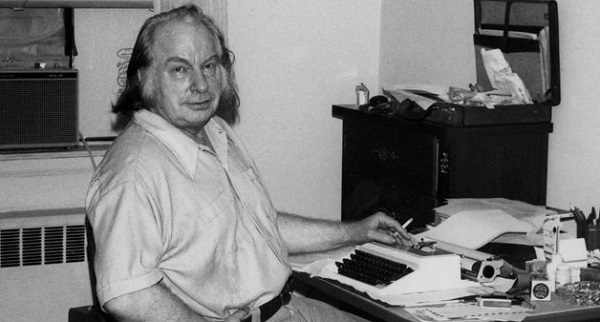 Someone recently included some quotes from L. Ron Hubbard in a comment (I don't recall where exactly and sorry for not attributing) and it prompted some thoughts… Always a dangerous thing.
And that was reinforced when I read the article on Tony Ortega's blog with new documents uncovered by Chris Owen disclosing that Mr. Hubbard, after failing to ingratiate himself with the apartheid governments of South Africa and Rhodesia, had sought to buy his way into Malawi by offering them hundreds of millions in today's dollars. (Interesting to note his liberal recounting of the "facts" about who he was and what he was doing – a common thread throughout his entire life).
Hubbard literally wanted to take over the world. He believe this was what he had been sent to earth to accomplish (see earlier post addressing his assertion that he was "not from this planet").
As with a lot of things Hubbard, he had a penchant for brazenly stating his claims and intentions no matter how outlandish or outrageous they were. And then convincing people he was going to make them come true.
Right at the outset, his over-the-top claims for Dianetics were met with incredulity by psychiatry, doctors and academia (and Hubbard dismissed them all as "vested interests" and worse and all negative media was fueled by a conspiracy to destroy man's "only hope") and almost fervent belief by his followers in the his discovery of the fountain of youth and claims he could teach anyone to build their own at home. As it became clear that clears DID still get colds, cripples weren't able to walk and cancer was not cured, Hubbard didn't back away from his claims. He doubled down on them. With an almost endless series of "new breakthroughs" (all of which people had to pay to access) that would NOW make it possible to produce a "stable Clear" as had been described in Dianetics. And when after 16 years he announced the ultimate — "The Clearing Course" — and it still didn't do the trick, he came up with a new revelation that Clearing as described in Dianetics was merely "clearing the first dynamic" and now you needed to do the OT levels and the Wall of Fire (that lasted for a while but then became the "second wall of fire" as the first one apparently hadn't been extinguished all the way). Meanwhile, Dianetics was still the bible and everyone new to scientology was still supposed to buy and read it and nothing was EVER said that the claims within it were no longer supported.
So too his pronouncements about taking over the world and turning it into a "scientology society."  Scientology, and Hubbard apologists, will argue that this was NOT his intention. He had no desire to take over the world. They alone have an amazing ability to just know when his words don't mean what they say (ie when it is not convenient to their argument), though it is actually a fundamental doctrine of scientology that one does NOT interpret Hubbard's words. You duplicate, understand and apply them.
Hubbard called repeatedly for "clearing the planet" which necessarily entails making a large percentage of the population into followers of his "tech". As he said, you cannot go Clear by eating garbage, you can only do it with standard dianetics and scientology auditing.
But it was more than the salvation of individuals by erasing their reactive minds that Hubbard sought. He wanted his views, his "policy" to dictate the actions of society as a whole. These are just two of his more brazen quotes on the subject: