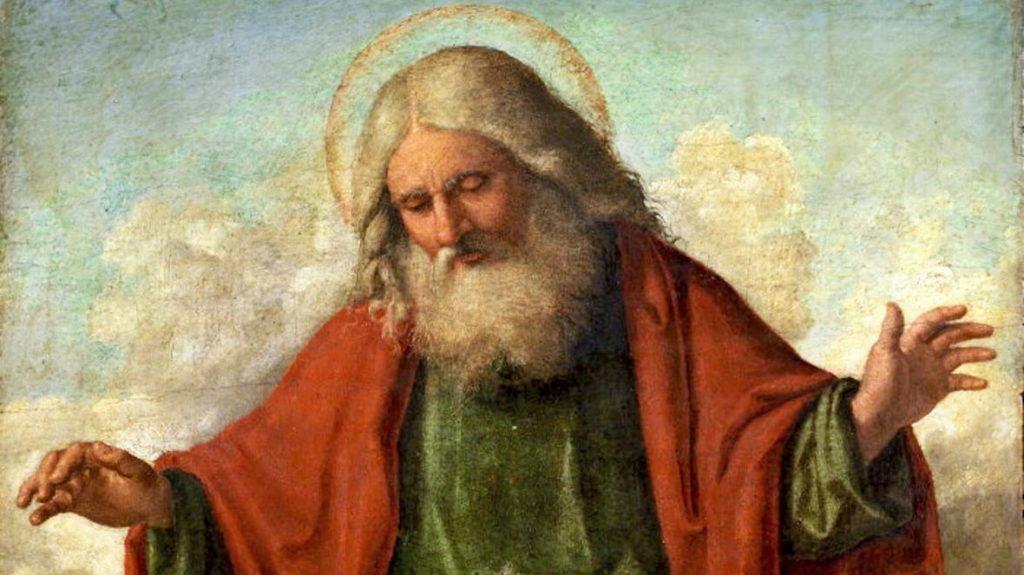 When we were talking to Chris Shelton on the Fair Game podcast, we covered some ground concerning the belief in God in Scientology.
And recently I saw Jim Meskimen spouting off on the STAAD League and realized it was important to lay out what L. Ron Hubbard said about the subject. Meskimen of course omits all of what is below, but plucks a single Hubbard quote about the fate of societies that do not believe in God to "prove" that scientologists really do believe in God.  The quote itself proves nothing. In fact, maybe it was one of Hubbard's cruel jokes on his followers that he was teaching them NOT to believe in God while proclaiming that societies that don't believe are doomed. Perhaps he was right as it seems scientology is  doomed to failure.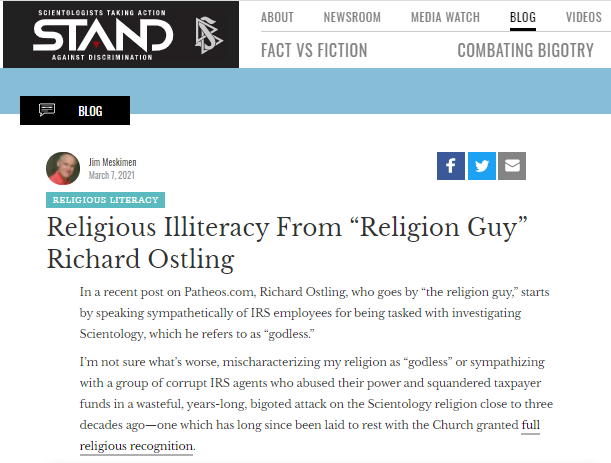 Below is the fundamental scientology belief concerning "God" — not just a random sentence from a lecture. The theory of the 8 dynamics underpins everything in scientology. One of the 8 "urges towards survival" is the final (our outermost) of the concentric circles of the dynamics that begins with you and ranges through your family, groups, mankind, all living things, the physical universe, the spiritual universe and finally to:
The eighth dynamic—is the urge toward existence as infinity. This is also identified as the Supreme Being. It is carefully observed here that the science of Scientology does not intrude into the dynamic of the Supreme Being. This is called the eighth dynamic because the symbol of infinity oo stood upright makes the numeral "8 ." This can be called the infinity or God dynamic. (Fundamentals of Thought)
This is the extent of the description. A vague statement that this is "identified" as the Supreme Being and can be "called" the infinity or God dynamic, BUT scientology does not "intrude" into the dynamic of the Supreme Being.
Whatever this means, it is the extent of reference to God in the fundamental principles of scientology (though Hubbard does mention it in other places).
THIS is what constitutes a scientologist's "belief in God." Ask them to explain it, and there will be numerous and widely varied answers as to what this means. Nothing vague about any of the other 7 dynamics, but this one is vague as hell.
Infamously, Nancy Cartwright was asked by Bryan Seymour if she believes in God and how she would describe it. This short video clip begins with Tommy Davis spouting off on the subject and ends with Nancy Cartwright saying she is striving to be God.
Her uncertainty in how to answer this question — someone at the top of the scientology bridge — and then ultimately what she blurts out is the real truth about the scientology belief in God. There is no belief at all. The concept is you come to your own conclusion and make up your own mind what it means for you. It may be nothing. It may be everything. And Hubbard even said that you can only gain that understanding when you have achieved full freedom on all other dynamics.
In fact, scientology claims to "believe in God" in order to seem "mainstream" and "religious."
The same reason they hold "Sunday Services" — something enforced by the Office of Special Affairs in local orgs to "keep the religious image" in…
This is what the "Sunday Service" consists of — taken straight from the scientology.org website.
It mentions the "prayer" at the end. This, the ONLY prayer in scientology, was created by the Guardian's Office in order to seem "religious." If you ask a scientologist what this prayer is, most will not have a clue. It has NO importance in scientology, though when presenting itself as a "normal religion" it is trotted out as "proof" that scientology is religious. There isn't a scientologist anywhere that prays to anyone for anything — the closest they come is worship of Hubbard and money.
This is the "prayer":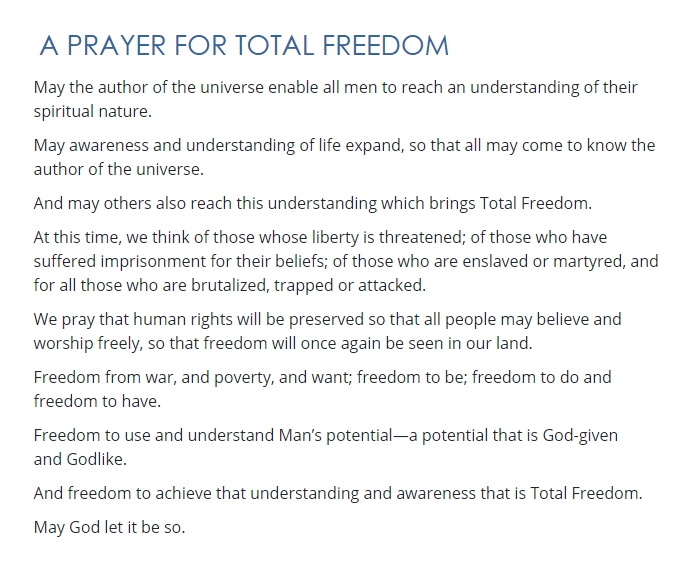 I mentioned that Hubbard talks about the subject here and there. I pulled a few quotes that are relevant concerning God and religion in general.
This is from one of his infamous Class VIII Lecture delivered aboard the Apollo, entitled "Assists":
They were actually … The trick was to shoot somebody, disable somebody, very often a needle into a lung, and at the same time to hit him with frozen alcohol and glycol, which preparation is guaranteed to pick up a thetan. All they had to do was pick him up and put him into a refrigerator, and they had him boy. Because if he tried to exteriorize from the body, there he was frozen. And they threw him into collection points. Boxed them up in boxes, threw them into space planes which are the exact copies?… DC8's, the DC8 aeroplane is the exact copy of the space plane of that day. No difference. Except the DC8 had fans, propellers on it and the space plane didn't.
And they threw them into refrigerated units. And so on. And in view of the fact that Einstein was absolutely right. Man can't go faster than the speed of sound .. speed of light. Which is a bunch of balderdash. The length of time from the planet Coltus to the planet Teegeeack, which is the name of this planet, was nine weeks, and you'll see that it is many light years. Coltus is one of the planets, and is to this day one of the planets of the North Star. Polaris. And people were ferried in here by the billions and the billions and the billions and they were ferried in here with boxes. And they were put in boxes and they were stacked around. And the people who were on this planet already just caught it in the teeth. They weren't bothered .. no body bothered to pick them up. They just shot their administrators from guns, and shot their control points out and they took these people in boxes and so forth and they dumped them and then they set off hydrogen bombs on the top of each primary volcano there is on this particular planet and when they blew up it blew the thetans into the air and after the bomb an electronic ribbon, which also was a type of standing wave was erected over the area. The tremendous winds of the planet blew every thetan there was straight into those particular vacuum zones which had been created. These were brought down, packed up, and put in front of a projection machine which with sound and color pictures first gave them the implant which you know as Clearing Course and then a whole track implant which you know as OT II.
After this, however, up about a .. the remainder of the thirty six days, which is the bulk of them is taken up with a three-D, super colossal motion picture, which has to do with God, the devil, space opera, etcetera, they go five pictures to five words. And we have the full record of what it is, and it goes on for about thirty six days and then these poor bastards were let wander out .. pardon me .. they were then boxed up again and the boxes were mixed so that .. there were two assembly areas, one was Las Palmas and the other was Hawaii. And in these two assembly area they took samples from each volcano area put it in little boxes. And they had an assembly line. And in Las Palmas it runs down the main street of Las Palmas. You get more damned accidents on that main street than you can shake a stick at. One of our captains was feeling rather queasy until I told her: "Well, the old assembly line of R6 is just twenty five feet from you as you lie here on the slipway". That blew the charge.
The entirety of Roman Catholicism, the devil, all that sort of thing, that is all part of R6.
And here is a more general statement from 1953
In sanitariums the briefest observation demonstrates that the 8th dynamic is most prominently the aberrative dynamic, for here we have the idea that God inhabits all space, thus making it impossible for the preclear to have any space of his own. The preclear must either have no space or must be himself God. To solve the God problem, one simply rigs up large spaces in abundance…. It is interesting that in preclears whose families were connected with the Church, the problem of space is most acute. —  August 1953 Viewpoint Processing
And another about religion in general from the same year (before he decided the tax benefits of being a religion outweighed the negative stigma):
I don't believe in limited religion. If we're going to have two gods let's worship two gods, that's all. If we've got to have worship of gods, let's at least worship the minimum number allowable in this universe. Now, let's not fool around with this religion, tell people what they can't do with religion and what they can do with religion. We've just got religion — if we're going to have religion, then let's be honest with it and look and see and find this to be the case: that everybody who starts worshiping one god and one god only, and shaping his pathway straight toward one god and only one god and good, and it's good, and that's all we can have anything to do with is good, winds up bad. Ever know any minister's sons? — L. Ron Hubbard, March 23, 1953
A couple of other quotes from Hubbard:
One of the prime principles you must know about any universe to keep it in a good, messy, chaotic, solid, disordered form is to take no responsibility for ever having created it. Say, 'God did it,' you've practically got it made! And the more you say, 'God did it,' the more solid the universe is going to get — if you made it up. Get the idea? Listen, if God made it and that was the true ownership of it, it would disappear! Because that's assignment of proper ownership; that's taking a full responsibility for it. That's understanding exactly what its source was. And it would disappear, just like that." — L. Ron Hubbard, April 9, 1959
People say, 'What you should do is listen to God and spirits.' The second you put a person's attention out into nowhere, the second you ask him to start searching around into nowhere in the nether-netherlands to find something that is giving him a series of hidden commands, that he can never touch, that he can do nothing about, you have run him into his engram bank. Religion, then, plays a rather important part in all aberration. The bulk of the people you'll find in asylums, by the way, are gibbering about religion. That's because they've tried to communicate with something out there which was nothing, and it just wiped them out, that's all. And the more they try to communicate with that nothing, of course, the less response they get because there's nothing there talking to them. But there is somewhere that something is talking to them-their own engram bank." — L. Ron Hubbard, April 9, 1954
Despite what scientology tries to convince the public, they are, according to Hubbard, doomed because they don't believe in God.