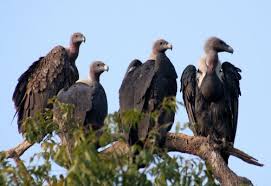 This email was just sent out broadly.
Apparently there is a new type of Reg now being installed in orgs. "Planetary Dissem" regges have been at Flag for years, the infamous Dick Story sort of created this niche for rip-offs, getting people to donate for distribution of WTH (paying exorbitant prices) or selling special limited edition leatherbound books that theoretically financed "broad dissemination campaigns" (but never did).
Now, in another classic "propaganda by redefinition of words" routine, "planetary dissemination" includes FURNITURE for "Ideal Orgs", UNIFORMS for staff, FART TV systems and anything else that doesnt seem to fit — and its all "EXACTLY" per the LRH PL!!! Even the quote that is pulled out of the PL doesn't match what she is talking about. The rest of the PL hurtles around an even wider orbit, in fact its in a different solar system.
The end result of this trend is going to be an entire org board consisting of specialist regges.
This one is going to be broken down further — D/Planetary Dissemination Reg for Furniture and then D/D/Planetary Dissemination Reg for Floor Coverings and then D/D/D Planetary Dissemination Reg for Carpeting and finally D/D/D/D Planetary Dissemination Reg for Hallway Carpeting. 
The IAS is heading this way too — Regges who specialize in Patrons,  "Metal" regges for silver, gold and platinum and "Gemstone" regges (for the diamonds, rubies and cubic zirconium).
Coming soon to an org near you: "Command Intention Reg" Division (for whatever COB thinks is important this week), "Utilities Reg Division" to try to cover electricity, water etc for the empty buildings and the "Staff Pay Reg Division" to collect money to give to the staff. Each will be announced with an LRH quote excerpt — like a pull quote on the importance of a well paid staff.  Or the Utilities Reg Div would use a quote the Financial Planning Pgm Nbr One reference about always covering basics.
All joking aside, what is so remarkable about this is how brazen and acceptable it has become in the Vulture Culture of Corporate Scientology to announce that we have established yet another way of extracting funds. It is virtually the ONLY thing that is promoted, talked about or of interest to the "church" these days.
Hi! So it's been a while since I sent you an e-mail. I wanted to let you know that I have taken on a new post!

I am now in charge of Planetary Dissemination at AOLA. With this includes promoting and making well-known the purpose of Planetary Dissemination and getting updates on the campaigns to you and many others so you are aware of the inroads and successes we are making with Planetary Dissemination. This then produces inspiration to be part of these vital activities by making bold donations to support and bring the 4th dynamic up from the dwindling spiral.

These campaigns include such vital projects as the International Library Campaign, Translations, International Dissemination Projects – such as the Dissemination and Distribution Center (the facility now home to the International Promotion Department, the Custom Mill for Ideal Orgs, Uniform Department for Ideal Orgs and the AV Systems Unit for Ideal Orgs). Opening up New Lands to Scientology and currently, bringing the Ron Series to Opinion Leaders around the world and the Ideal Org Leatherbound Campaigns.

LRH says in HCO PL 15 APR 1982 PLANETARY DISSEMINATION

"What's missing here is the concept of planetary dissemina­tion.

…

"ONLY Clears and OTs will survive this planet!

"And we're the only ones that can make them.

"The order of magnitude of what it takes to do planetary dissemination is not even just now at this writing being con­ceived of.

"The majority of three billion people out there have never even heard of Dianetics and Scientology, much less read a book!

"No, it's not the enemy. We cream them whenever they raise their heads. It's simply just not thinking in a correct order of magnitude.

"What would one really have to do to clear this planet?

"So all this P/L is about is just that–planetary dissemina­tion. It simply points out one omit. At least conceive of it.

"So let's go!"

                                                                                                                L. Ron Hubbard

I am very excited to be on this post and I want to know what you need and want from me such as more information on some of these particular campaigns or anything else that you feel is applicable to Planetary Dissemination.

Sincerely,

Dolly Welch

Planetary Dissemination

AOLA
Just a small note, not to nitpick, but she left out 2 sentences in the middle of the quote that comes immediately after "…being conceived of." 
"In fact Pubs Orgs are not even thinking of raw public marketing. And that is sure an awful shortfall."
So, get those BOLD DONATIONS rolling in!!!