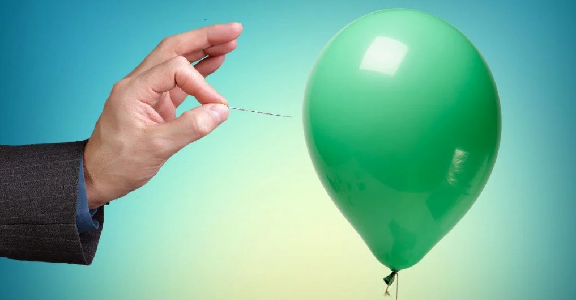 Captain Miscavige regales his sheeple with over-the-top claims of "unprecedented expansion" at every event he holds.
The flowery Shermanspeak pours forth and the adoring crowds eat it up.
They don't ever seem to remember what was said in the previous event, let alone last year or 5 years ago. If they kept track of the claims they would quickly realize they are utterly ridiculous. Over the years, numerous countries have "fully adopted LRH tech" and the military of literally dozens of nations have "embraced the Way to Happiness" and international corporations are "now operating on the LRH Org Board and admin tech," etc etc
Book sales are always "highest ever" — though you can never find any Hubbard books in bookstores, let alone on bestseller lists. Massive audiences are watching ScientologyTV and yet it languishes virtually invisible on any metrics of viewership.
And on and on.
A couple of days ago I posted about the size of the Sea Org based on a scientology promotional piece. That prompted my old and dear friend Karen De La Carriere to send me something that made me cringe and laugh out loud.
Cringe, because I am sitting next to Miscavige on the stage at this particular Sea Org Day ceremony at the Int Base.
Laugh out loud because of how ludicrous the claims are. It's SO typically Miscavige (this was before the days of Shermanspeak — so it's far more straightforward) to take numbers and manipulate them like this to create an impression of expansion.
2017 is 5 years ago now.
Did anything even resembling this come true?
697,000 Sea Org Members? According to the 2022 figures, there are 6600. No doubt less than 1992 when this was said.
81 Continental management orgs? No, same number as there were in 1992.
2,788 orgs? There are almost exactly the same number of orgs today as there were in 1992. They added a few — Budapest, Taiwan, Moscow. But lost a few with orgs being "combined" to make "ideal orgs." There are dozens and dozens of countries and US states even that have not a single org. Including China and India, the two largest population nations on earth.
37,000 Missions? There are WAY less missions today than 1992. It has never exceeded 400.
4 billion book sold? Just LOL.
250,000 active auditors. Again, LOL.
Obviously, none of this came even close to being true. In fact, under Captain Miscavige's command, the scientology ship is now dead in the water, listing badly, as he tries to convince the remaining passengers that all is well and they are on a voyage to infinite freedom — providing they keep handing over money.
If I can find an hour or two, I might find some of his other pronouncements and compare them to reality. No doubt, they will be no less absurd.