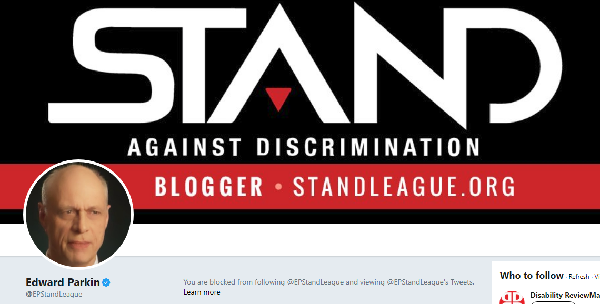 The mighty STAND (STAAD) League pretends to be a group of "concerned scientologists" who "stand up for religious freedom."
In fact, they are an Office of Special Affairs front group consisting of selected individuals (many of them are ex-SO/staff/GO like the example below) cleared by OSA who are given direction and authorization to participate in attempts to smear those exposing scientology.
The International Director of STAAD is Ed Parkin. He has been in PR OSA Int for more than 20 years.
He dishes out commendations to the chosen ones (lots of good these commendations will do them when they fall out of grace…)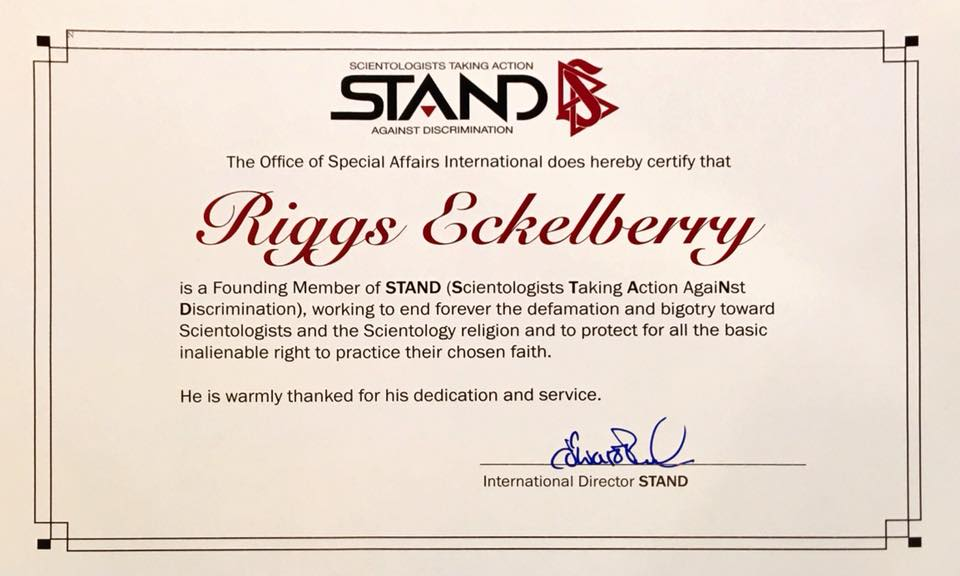 Funny, the International Director of STAAD is NOT available to speak on behalf of scientology (neither are any of its members) even when invited to do so….
Scientology has NO spokespeople at all.
But Ed Parkin will appear to "handle" Phil and Willie Jones on the street outside ASI when they are there to see their daughter or a camera crew from The Aftermath that shows up to a ribbon yanking ceremony.
Why is scientology so afraid of having anyone appear on camera as an official representative to answer questions? Aren't they the masters of communication? Haven't they studied and drilled the tech of "handling suppression"?
And why do they block me from following their twitter feed?  They talk about me and Leah and the show ALL THE TIME?? You would think they would WANT me to read their stuff? On the other side of the coin, I hope scientologists (including Ed and everyone else in OSA) read every one of my blog posts, Facebook comments, Tweets and posts on Instagram…
This is the image that shows up on a Google search for Ed Parkin:
Note the "pinned" tweet at the top…
Also note it has him located in New York. I suppose this is some sort of misdirector to throw people off the scent? Ed has been a fixture of the 12th floor of the HGB in Los Angeles for decades. Why lie about something stupid like that? Oh yeah, trying to pretend this is some sort of "independent" organization that is NOT just a cover for OSA.  LA is just too much of a giveaway…
Maybe someone can look and see how many followers they have? A lot of them are no doubt people who have seen their tweets about the show and respond with derisive comments, but nevertheless, it is interesting to see how few people they can muster on social media that have any interest. For an organization that claims 12 million members, all of whom fight for religious freedom, this is a pretty poor show.