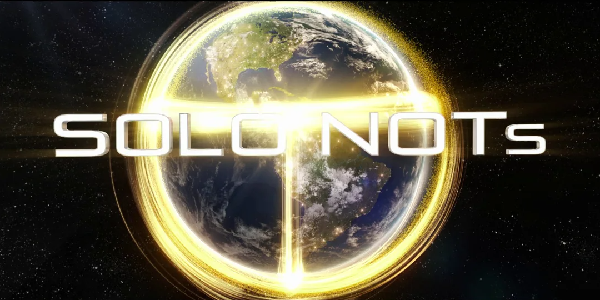 The delusion is real in scientology.
Here is a promotional video for the infamous "Solo NOTs" level that all scientologists must go to Flag to participate in. And though it is a "solo" level, meaning you use an e-meter to audit the invisible thetans in, on and around your body yourself, they require you to pay to do the auditing at home and also you must return to the "Mecca" every 6 months so you can pay them to sec check you on the meter to see if you have been good. It is one of the more lucrative (for scientology) levels on the Bridge.
This video states right at the beginning that Solo NOTs auditors have the "Responsibility to change the outcome of the planet."
This is scientology saying the quiet part out loud. They believe Solo NOTs auditors caused the fall of the Berlin Wall. That they divert hurricanes from Clearwater. And all manner of other things (tending to ignore that fact they don't avert catastrophes like 911 or Covid…) This has long been something whispered in the hallways and "things everyone has heard." Rarely do you see any direct reference made to this.
And of course, the end of the video says: "Be one of the 10,000" — the dream that one day there will be 10,000 people "on or through" Solo NOTs (though at this point I think they are making less per year than are dying off through old age or untreated cancer). This is based on a statement from Hubbard about 10,000 people controlling the planet. It's sort of like saying "53 people make a Super Bowl winning football team" — and then rounding up 53 people who have purchased football cleats and believing they will win the Super Bowl. Scientologists are literalists. They have to be in order to be good members of the cult. So, they are sure that when 10,000 people have reached Solo NOTs, the planet will be "theirs."  Nobody even thinks to question this. Or wonder why as the years go by they seem to be no closer to accomplishing anything on a planetary scale. I guess they believe that even 9,999 won't do the trick, but that last one will make all the difference. It's like their "ideal orgs". Once they are "ALL Ideal" they will all magically fill up and scientology will start expanding.
Scientologists are endlessly patient — believing always that at some point in the future, the promises they believe will come true. No matter how much evidence there is to the contrary. This is classic cult think.
Logic and scientology are not often found in the same zipcode.