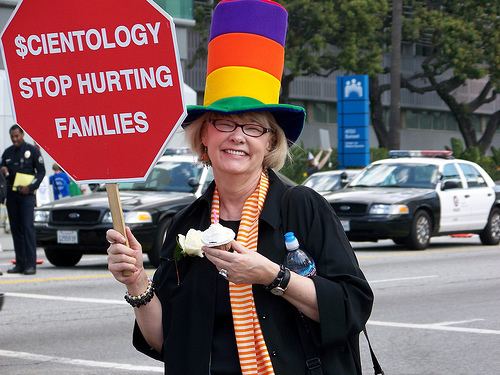 One of the long term scientology whistleblowers joins us this week, Tory "Magoo" Christman. Her story covers the gamut — OSA dirty tricks, disconnection, the Lisa McPherson Trust, being Fair Gamed and a whole lot more. It is one of those episodes that might have continued for many hours. She is such a bright, smart and kind person, especially in light of all she has been through.
Such a wonderful lady, we thoroughly enjoyed talking with her.
Tory is all over social media. Follow her and connect:
There are a number of documents and things we discuss in the episode that I am including below:
Attestation from Tory Christman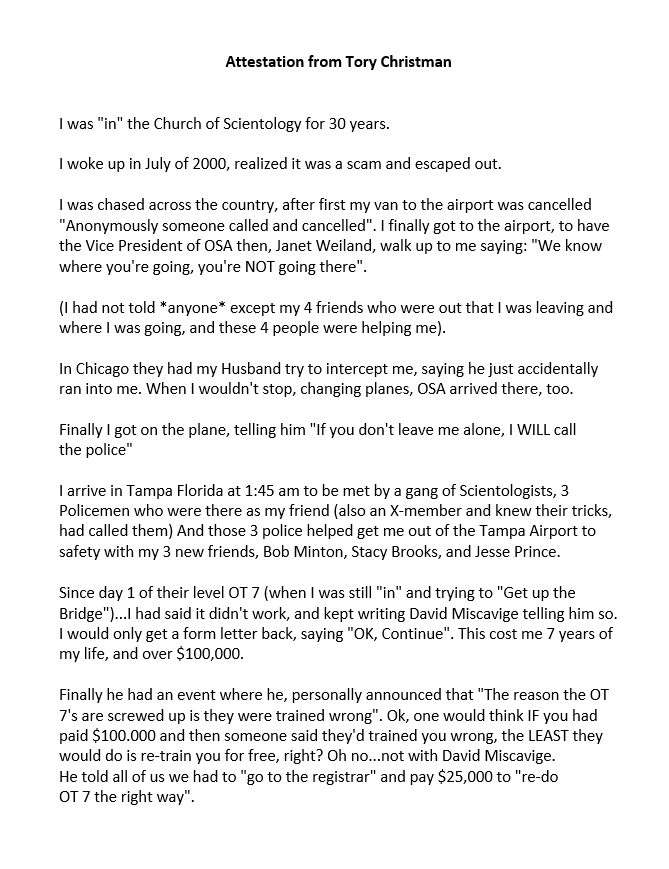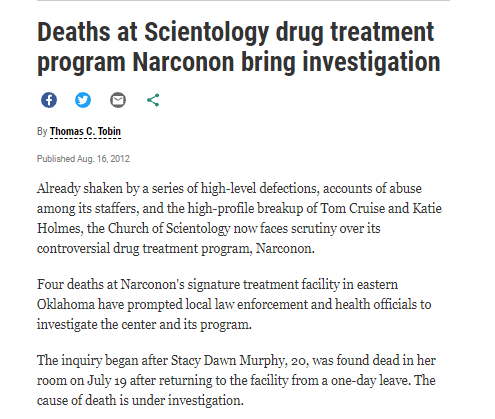 The Aftermath episodes where we discuss Gabe Cazares and Bob Minton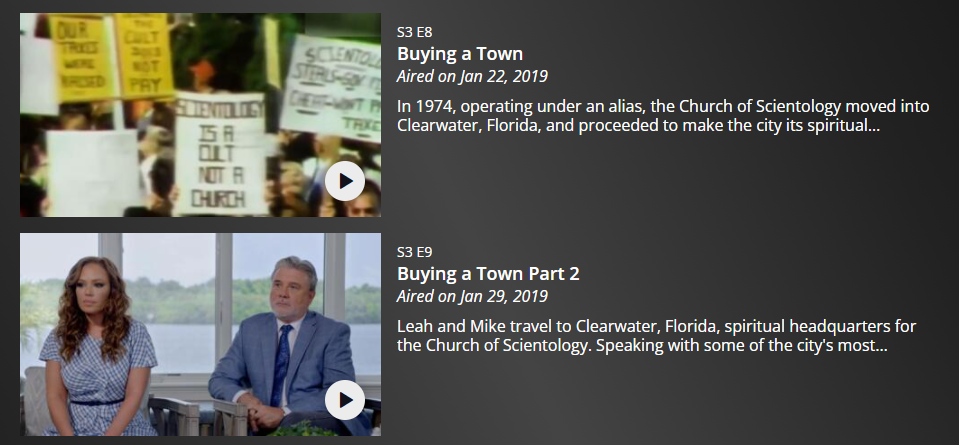 Andreas Heldal Lund's groundbreaking Operation Clambake website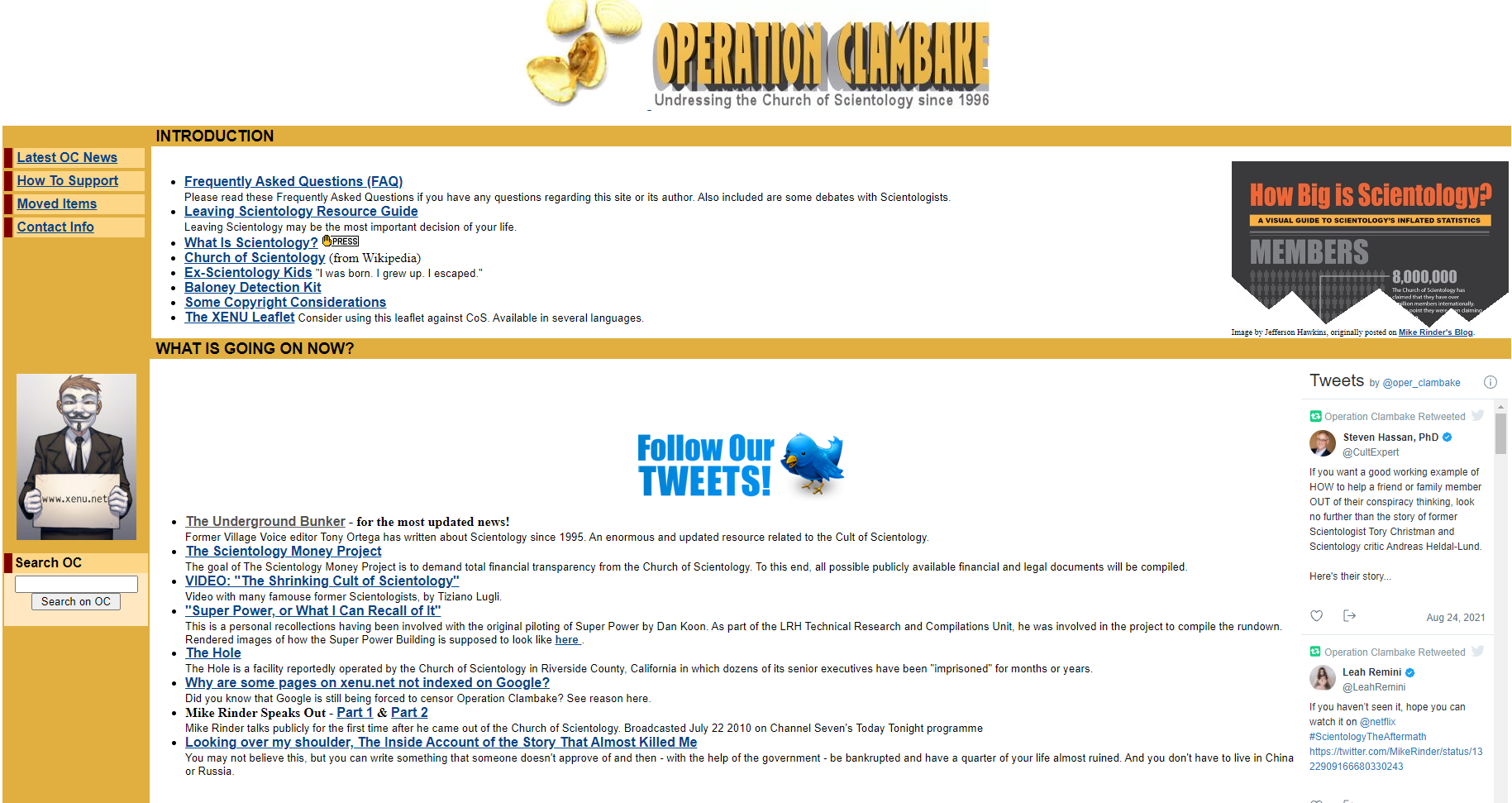 What is a 6 month check?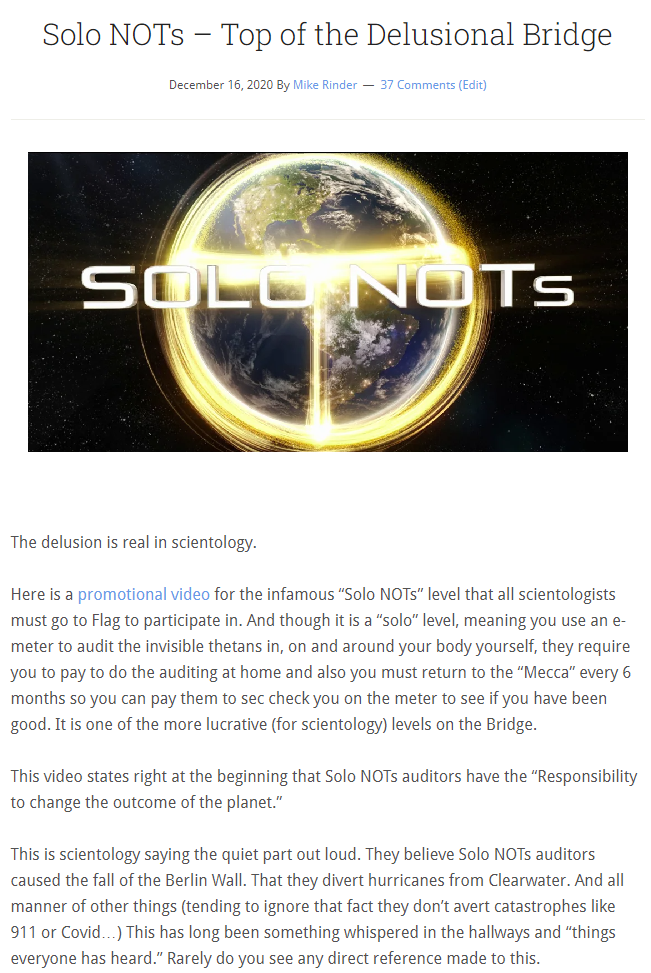 Magoo Dancing in Boston video by Bunker
HCO Bring Order — what is it? This is an excerpt from the Hubbard Policy Letter of 17 March 1965 Rights of a Staff Member, Students and Preclears to Justice:
In times of stress, commotion, riot or threats to person, an HCO personnel may instantly deputize any other Scientologist merely by saying loudly, "HCO. Bring Order," making it known in any way that the Scientologist or Scientologists present should intervene or act. Any Scientologist whose help is thus commanded at once becomes deputized by Division 1 by the fact of required assistance and may not be charged before a Committee of Evidence for any act committed in rendering assistance to HCO during the period of stress and must be protected by the organization from any civil authority and the organization must pay any fines or expenses incurred or reasonable costs for damage to dress or hospital aid. When the incident is over, the HCO personnel must say, "HCO thanks you for bringing order," thus ending the deputization.
An HCO Personnel requiring an eviction of a person or persons from a premises or meeting or area need only point to the person or persons and say, "HCO. Order!" Any staff member or Scientologist present is instantly deputized as above and must act promptly to carry out the eviction or be liable under Justice Codes when failing to do so. This can be used in any circumstances, no matter how mild the offender even down to slovenly or unauthorized persons on the premises or in any office. When the person or persons are removed, the HCO personnel removes the deputization by saying, "HCO thanks you for order." These orders apply even when the person causing a disturbance is an officer, director or councilman of another division and none may be disciplined for complying but may be liable under Justice Codes for not doing so.
The Mary Tabayoyan declaration concerning forced abortions.
Who is Penny Atwell Jones? I did an earlier post about her here.
Tory featured in the What Is Scientology? book, ironically in the chapter entitled The Effectiveness of Scientology: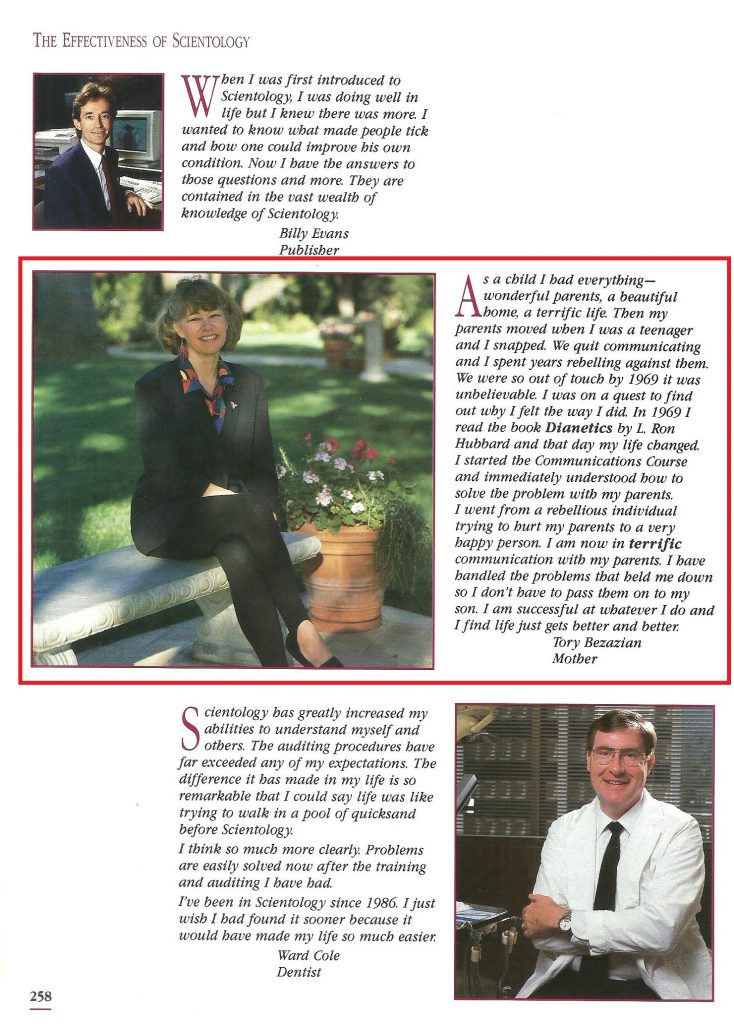 Tory in the later publication What Scientologists Say About Scientology:
The Tory Christman Program  with added notes in red italics from Tory.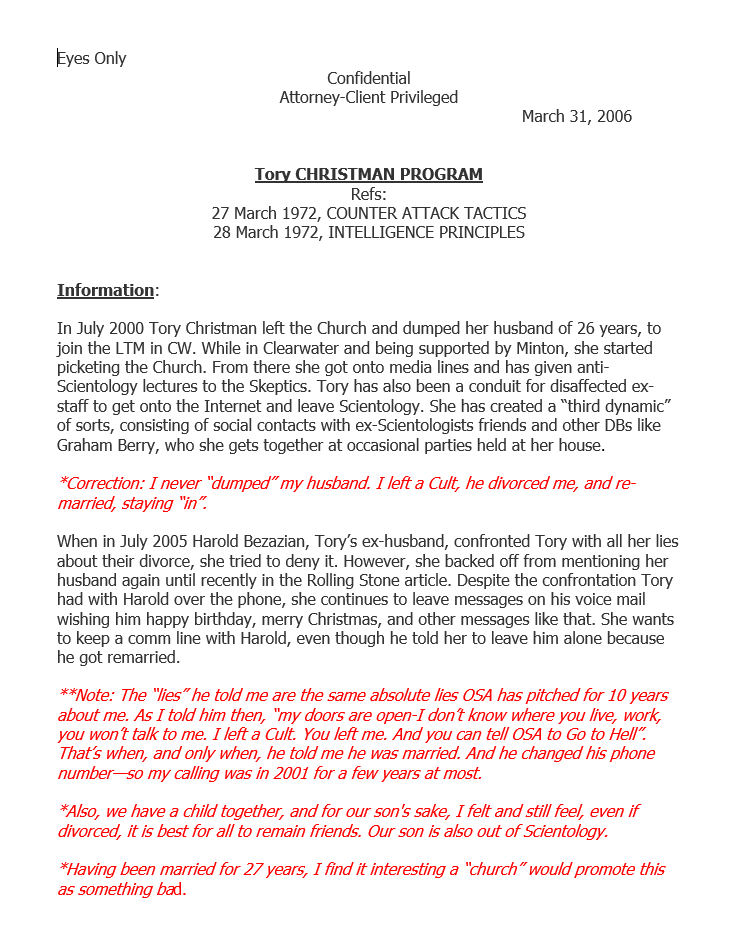 These are the Hubbard issues the Tory Christman Program (and all others like it) are based on Counter Attack Tactics and Intelligence Principles. There is a breakdown and explanation of these in my earlier blog post Dealing with Critics of Scientology — the L. Ron Hubbard Playbook.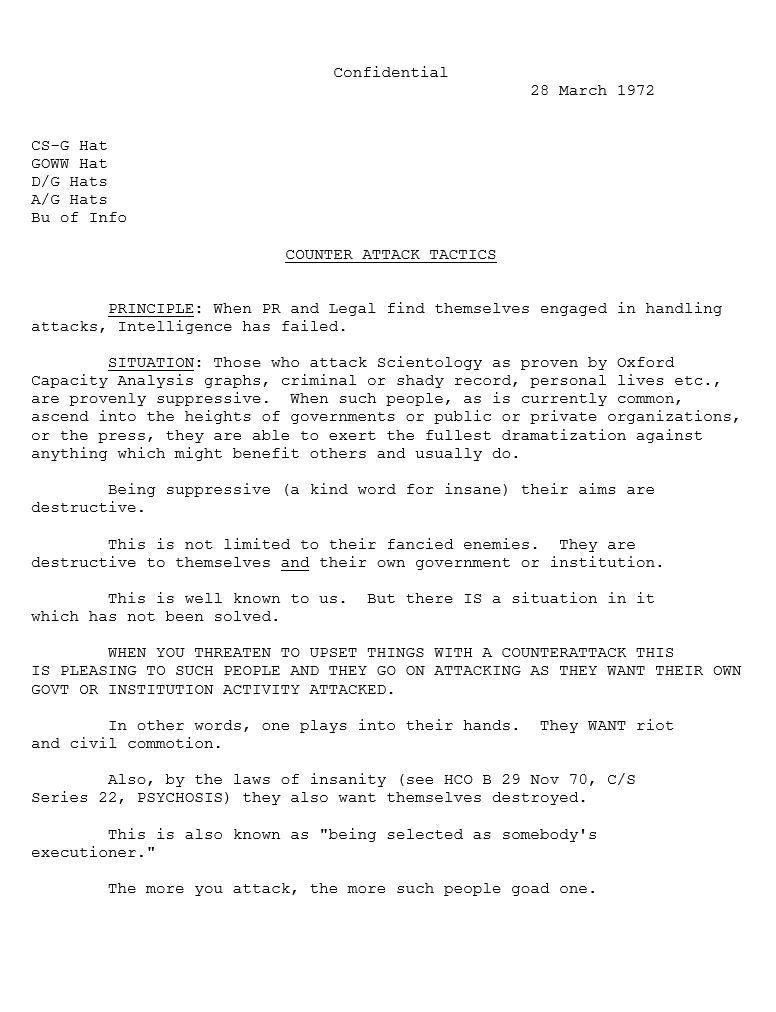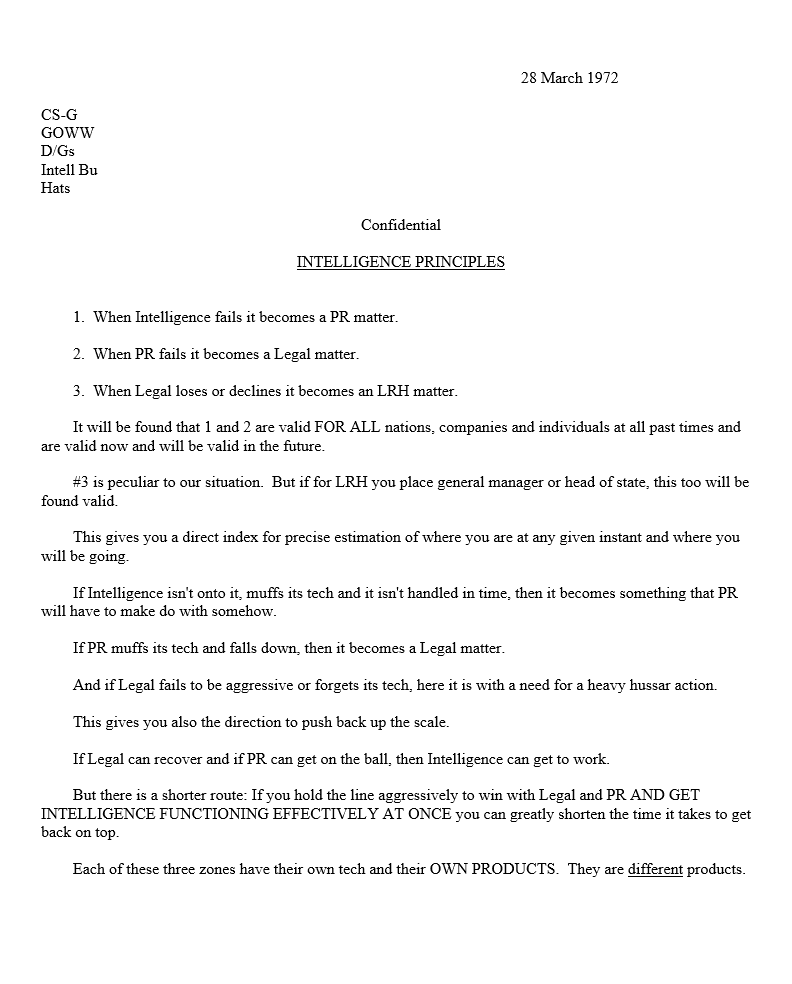 Tory's dad — Paul Christman