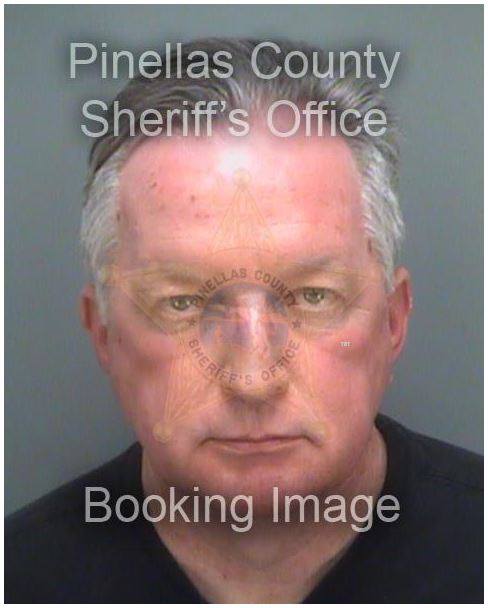 Thought you might be interested to see what sort of turnout the ideal org in Melbourne mustered for  Tales from the Crypt night with Wick "Stickyfingers" Allcock.
According to Anita Liza, the "audience was captivated"…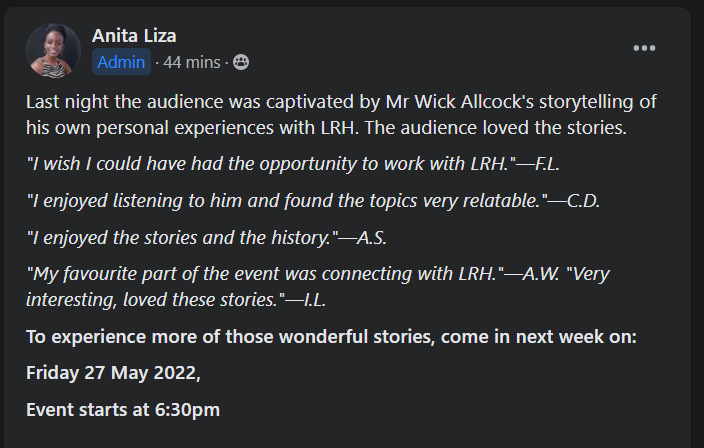 Anita included some shots of the crowd that assembled…
Unfortunately, no shots of the great storyteller himself, but the number of attendees (and their average age) says a lot about the state of the "ideal org" in Melbourne, supposedly one of the "best" ideal orgs. You know, those orgs that immediately "10X" their "expansion" once Dear Leader hisself has yanked his ribbon in their presence.
It would appear they managed to rope in 25 people (it's a bit hard to tell as some are out of focus and are probably repeats — clearly the room they held the briefing in was sparsely occupied and they didnt take a wide angle shot showing the whole room for obvious reasons).
Apparently this small, gray-haired turnout was considered a massive success… Stickyfingers is coming back for an encore performance. I guess this 50 year Sea Org veteran doesn't have anything else to do other than hang out in a Class V org in Melbourne and do an "event" every couple of weeks? This is what is known as being put out to pasture.
As for why two identical promo pieces — maybe "number of times over the materials equals certainty" or this counts as "double" outflow? Or they are just incompetent and didn't notice?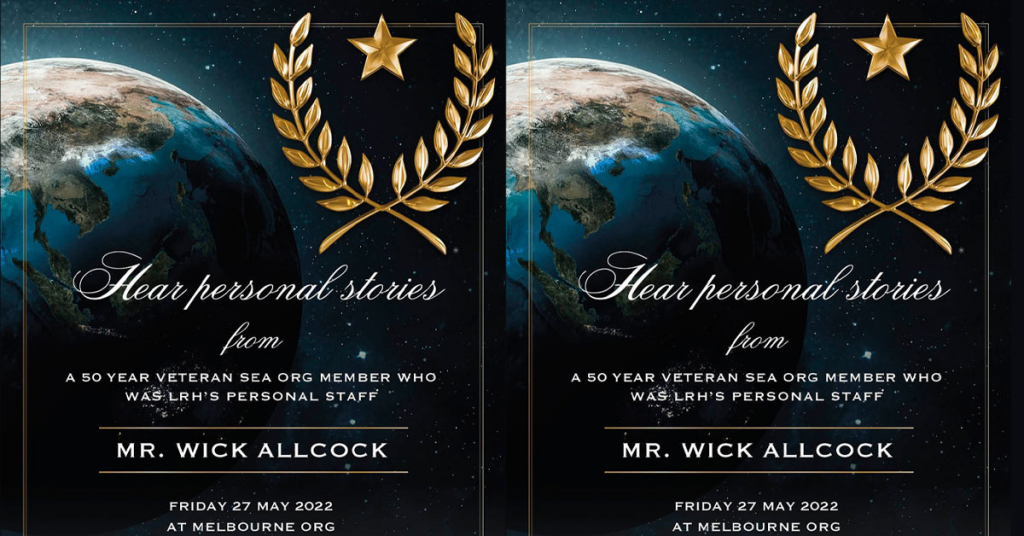 Not sure if we will see coverage of this event with photos…
You can imagine it will be hard to get these same people to attend again.