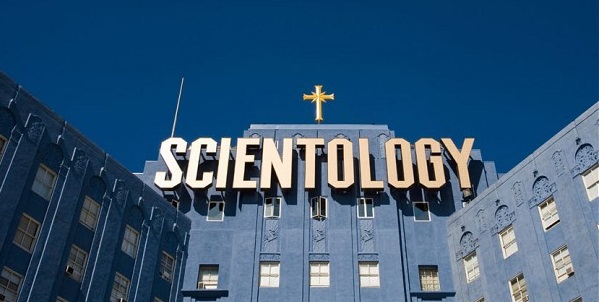 Terra joins us once again for some more thought provocation.
Terra Math, L. Ron Hubbard, and Wacky Cosmology
Definition of cosmology (Dictionary.com): the branch of philosophy dealing with the origin and general structure of the universe, with its parts, elements, and laws, and especially with such of its characteristics as space, time, causality and freedom.
Per L. Ron Hubbard's cosmological view of the universe, we, as spiritual beings, have lived for quadrillions of years—which is a whole lot of years and a whole lot of zeros. A quadrillion years is a long time. A really, really long time. So long, as to be almost incomprehensible. A quadrillion of anything is a whole heap of matter, energy, space, and time. And one hell of a long to time to have existed. And one hell of a library of memories that we've supposedly recorded and cataloged.
Not to worry, though; according to LRH, we've logged everything—every last incident, every last birth, death, stubbed toe, and trip to the market for a quart of Ben and Jerry's at two o'clock in the morning. Unfortunately, many of these incidents are the cause of our "less than clear" lives.
Word Clearing 101
LRH made up his own definition for the word "engram" to define these unhealthy events. Per the Scientology Tech Dictionary (you know, the fat red one), an engram is defined as, 1. a mental image picture which is a recording of a time of physical pain and unconsciousness. It must by definition have impact or injury as part of its content. (HCOB 23 Apr 69). 3. a complete recording, down to the last accurate detail, of every perception present in a moment of partial or full unconsciousness. (Scientology 0-8).
In Dianetics, the Modern Science of Mental Health, he wrote, "All the perceptics are included in an engram." "There can be greater or lesser restimulation. An engram can be put into force just a little bit by restimulators in the environment of the individual or, with many restimulators present and the body in an already reduced state, the engram can go into full-force display (which is covered later). But whether the engram is slightly restimulated or greatly restimulated, everything in it goes into effect one way or another."
Remedial Word Clearing
Just so you're not confused, LRH made up the words "restimulate" and all its different inflections.
Math 101
Okay. Let's do some simple math. And make some simple assumptions. Let's pretend LRH knew what he was talking about for the moment, and assume we've all lived one quadrillion lives (a nice rounded number). And without getting overly complicated, let's assume we've all accumulated at least three engrams during each of these lives: birth, death, and some other tragedy. (For those of you versed in Dianetics, we won't concern ourselves with all the related secondaries (times of loss) or locks (times of engram or secondary restimulation)).
LRH said that we've recorded everything connected with these engrams: the pain, the loss, every sensation, sound, feeling, taste, everything. The whole enchilada. Thousands of individual movie frames all frozen in time. Once again, for the sake of simplicity, let's pretend that within every one of these engrams, two hundred separate, distinct objects—or as LRH liked to call them: facsimiles—were automatically recorded.
One quadrillion lives times three engrams per life equals three quadrillion engrams. Three quadrillion engrams times two hundred facsimiles in each engram equals six hundred quadrillion facsimiles floating around in our minds. Which is a lot to keep track of. No wonder our "file clerks" are so inept.
Here's the good part. According to Hubbard, every one of these six hundred quadrillion facsimiles has the power to key us in. (Anytime an engram is restimulated, it or us are said to be "keyed-in.")
Are We Really the Effect of Everything?
I don't know about the rest of you, but six hundred quadrillion of anything is too much for me to comprehend—much less, handle in session. Six hundred quadrillion engramic facsimiles means that literally everything I see, hear, feel, taste, or smell is potentially restimulative—a latent killer, waiting to do me in. By LRH's concept of the cosmos, absolutely nothing in my world won't key me in. It's as if I was allergic to everything. As if every single physical and spiritual particle within my space was a reminder of some past trauma.
Six hundred quadrillion unforgiving facsimiles is one merciless monster of an impediment to anyone's existence. From the moment I wake up in the morning and open my eyes, everything I see is restimulative: the quilt, the dresser, my lovely spouse, the crows calling to one another outside the window, even the air I breathe. Everything is restimulative! Every last particle. It's a wonder I'm able to get down to breakfast every morning. It's a miracle I'm alive!
If you believe in LRH's cosmology, every single last thing in our universe is a booby-trap waiting to key us in. Nothing is benign. Everything is dangerous. Everything is a reminder of how we failed to survive; how we lost; how we zigged when we should zagged.
Last Words
Sunday, my spouse and I ate breakfast at one of our favorite Mexican restaurants. Soft yolks, rice, black beans, over crisp tortillas. Covered in melted cheese and divine salsa. Garnished with tomato and avocado. Touch of salt. Ranchero music in the background, not too loud. A mom feeding her baby. Afterwards we jumped on our bikes.
We traversed upscale neighborhoods, gawking at all the wonderful architecture—both structural and landscaped—as we made our way to the undeveloped lands. We rode over narrow trails, through vast open spaces browned by a long, hot summer. We rode along high cliffs overlooking the glistening Pacific Ocean. When we got tired, we rested under the shade of gnarled oaks and tall eucalyptuses. The beauty was palpable—deep and intense.
Life is good.
Still not Declared,
Terra Cognita