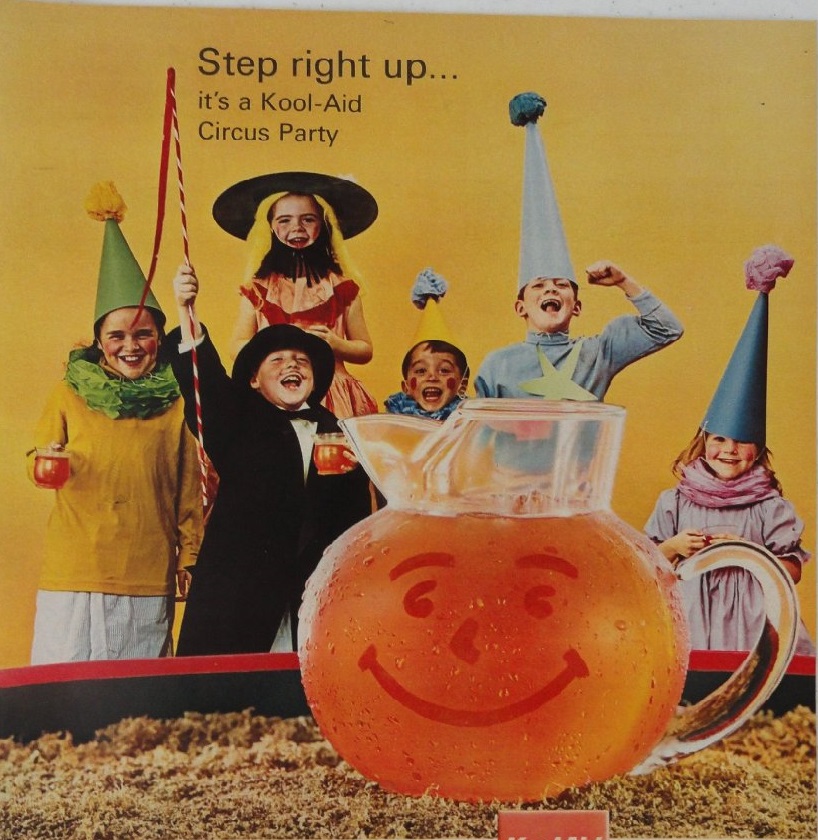 Here is an update of the goings-on in Clearwater.
I took a drive through downtown this afternoon. The only thing of note was the number of people with earpieces, walkie-talkies and guns. More Security, OSA, PIs and cops than I have ever seen in one place.  It was like a walled off fortress defending against imaginary hordes of attackers.  I am sure the citizens of Clearwater were reassured that such a wonderful humanitarian organization had chosen their city to make its presence felt.
But what was going on behind the gates, fences and phalanx of security?
Here is an update report from one of our Special Correspondents:
I already mentioned the great "discovery" about
Ser Fac handlings
. Some further clarification of the GENIUS of this breakthrough. The Golden Age of Gag Garde IV now INCLUDES the NED Ser Fac Handling
on Grade IV.
This thereby ensures ser facs are "truly" handled before having the person attest to Grade 4.  Apparently LRH overlooked that ser facs were NOT fully handled on Grade 4, and that was preventing them from getting onto NED?  (Wonder if GAG III is going to move handling Communication onto Life Repair once He discovers the inability to communicate is preventing people getting onto Grade O?)
And ta da…. As predicted, the
Warehouse Mark VIII
has now been officially released.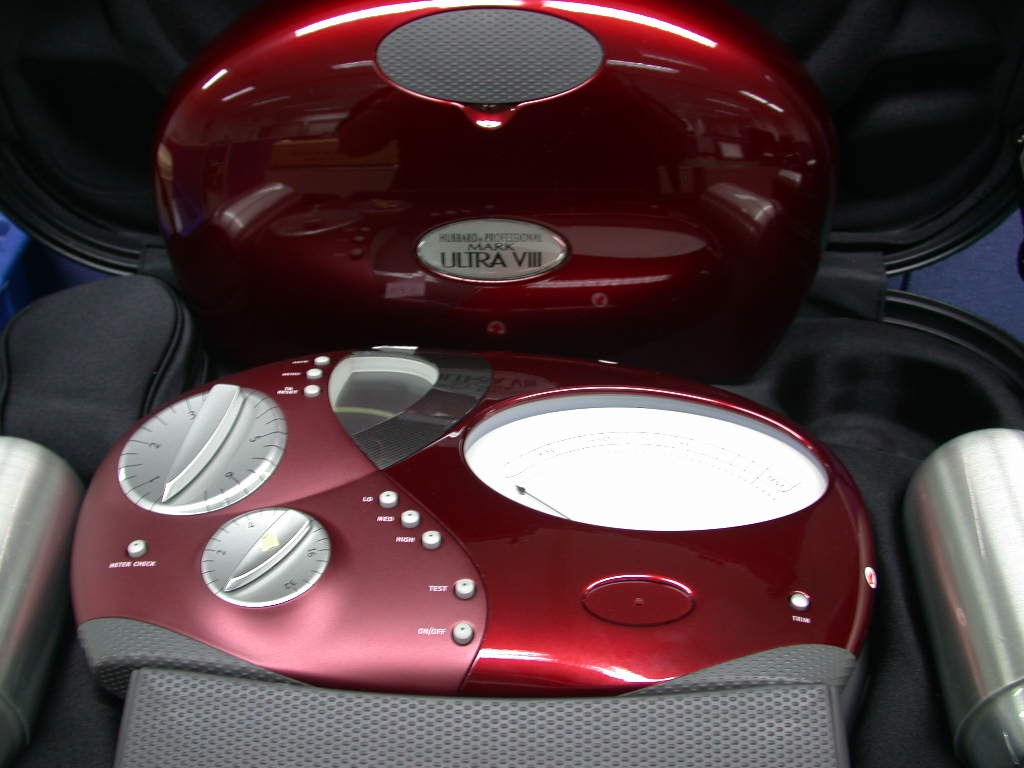 Everyone is expected to buy 2 of these beauties. At $5000 a piece.
This was totally predictable. He had to have a big moneymaker in the Greatest Event In The History Of All Universes.  
And for $5000 it never needs silver certing.
What a bargain!
MASSIVE news on the
Student Hat
. There is a whole NEW glossary for the course so that almost no word will ever need to be looked up in a dictionary!   How ironic that while studying a course that tells you to clear ALL definitions and derivation of a word in order to get full conceptual understanding, that you would not actually clear all the definitions and derivation of almost every word on the course. This is Golden Age Study Tech.
Also, more great news on the Student Hat.  There was an LRH advice saying all the super-technical words should be edited out of the SHSBC lectures on the Student Hat (DEDEX, 3GAXX, etc) so that the course was not a skipped gradient. Luckily, the editors of the Student Hat tapes never removed anything that SHOULDN'T have been removed, but those lazy motherf***ers did NOT remove a lot of the stuff that LRH said should be removed, so that has all been handled now.
Pro Metering
:  The new reads recorder was released. It looks like a mini-simulator, but just records and plays back. No one will ever argue about a read again! It plugs into the meter and sits on the table next to the students doing e-meter drills. The student operating the meter
wears a headset
 while doing the drills. You know, like a headset a telemarketer might wear while talking on the phone. So now everyone in the course room looks like a phone salesman. Of course there are new space-agey looking cans, and a new remote tone-arm (looks the same), and all of it is super advanced tech compared to the Quantum, and its all digital and there are supposed to be lasers involved somewhere. (Who doesn't love lasers)
Sup's won't even need to watch students doing e-meter drills. There is a removable SIM card in the recorder, and the students can just give the sup the sim card of them doing the drill, and the sup can listen/watch it on his own meter at his own desk.
There is a new reads simulator as well. Nothing really major. Just looks more space-age, and probably has some more refined internal electronics. But hey, all orgs will have to buy like 5 to 20 of these things, so it's good money for GOLD. Again, a solution looking for a problem. There was nothing wrong with the old simulators. But this IS a new universe. So we gotta have new toys that look the part.
Academy Levels
. The main reason these are shorter with GAG II is because
The Basics are now a pre-req for auditor training.
So you don't have to read the basic books on the levels. A new lecture series was "discovered" that is geared just for getting an auditors hat on, and thus make it that much easier for auditors on Level 0 to "get it" and move through the rest of their training faster with more retained competence. (I am just repeating the hype, not agreeing with it….)
Also, now that people will "get" the Student Hat better, that is supposed to really rocket people through their auditor training. Funny how the only thing that is supposed to make students "get" the student hat better is giving them a glossary and removing technical terms. I have NEVER heard complaints about people not "getting" the student hat in the last 15 years. That's what all the GAT Study Drills were supposed to handle.
There are no SUPER major changes to the Academy Levels.
Also funny that a major point of emphasis on the "new" auditor training line-up is making 100% sure that students don't waste time studying/drilling things earlier than when they will actually need to know/use that data. Thus TR-4/8 Q-1 is no longer required to pass pro metering. It's more a Level 3 drill. Flag hasn't required TR-4/8 Q-1 to pass Metering for like 5 years, but orgs still did. (This is why Flag Metering was "so much faster" than anywhere else). Instead only EM-26 is used to pass metering. This will be true in all orgs now. In spite of this new emphasis… the dating drills are still on Pro Metering.  One thing is for certain…there is only ONE reason people take forever on Metering.The Dating Drills. Yet no auditor up to Class V will ever use dating in auditing. Only a Grad 5 SOMETIMES uses it, rarely. It's also needed for CCRD. Solo auditors NEVER use it. Its so stupid to leave these drills on Pro Metering…yet they are still there. No one will see this as an outpoint.
Of course there are NEW PACKS AND BOOKS FOR EVERYTHING. New Meter Drills books. New Student Hat Packs. New Pro TRs Packs. New Lecture packaging. New Academy Level packs. Just new EVERYTHING. That's why He's positioning it as "the whole bridge" Apparently if you tweak a checksheet and make a new course pack cover, it's a "brand new" course. Of course it also means they have to be BOUGHT. Can't use anything "old." Every org, every student. L9ot of cash going to be rolling in.
The only course that has not been changed in any way (as far as content) is Upper Indocs. But of course there is still a new course pack and new lecture packaging for this course as well.
Training costs are going up, but I don't have the details yet.
Yes, More Facebook Nonsense. Sorry.
And here is what the natives are babbling about on Facebook.
Jojo Zawawi looks and acts like a clown so she is in the perfect place.  But perhaps someone can get the Facebook Police to issue her a citation for excessive use of exclamation points and general annoyance.
And while the fun was happening San Diego spent some of their Ideal Org money to hire a plane with a banner (?). What insouciance (?)
But the biggest douche award goes to the Circus Ringmaster of Brownnosing, Gary Wattman, who has just today realized that David Miscavige has finally given him the REAL Scientology — all that stuff he had from L. Ron Hubbard before was just warm up material: