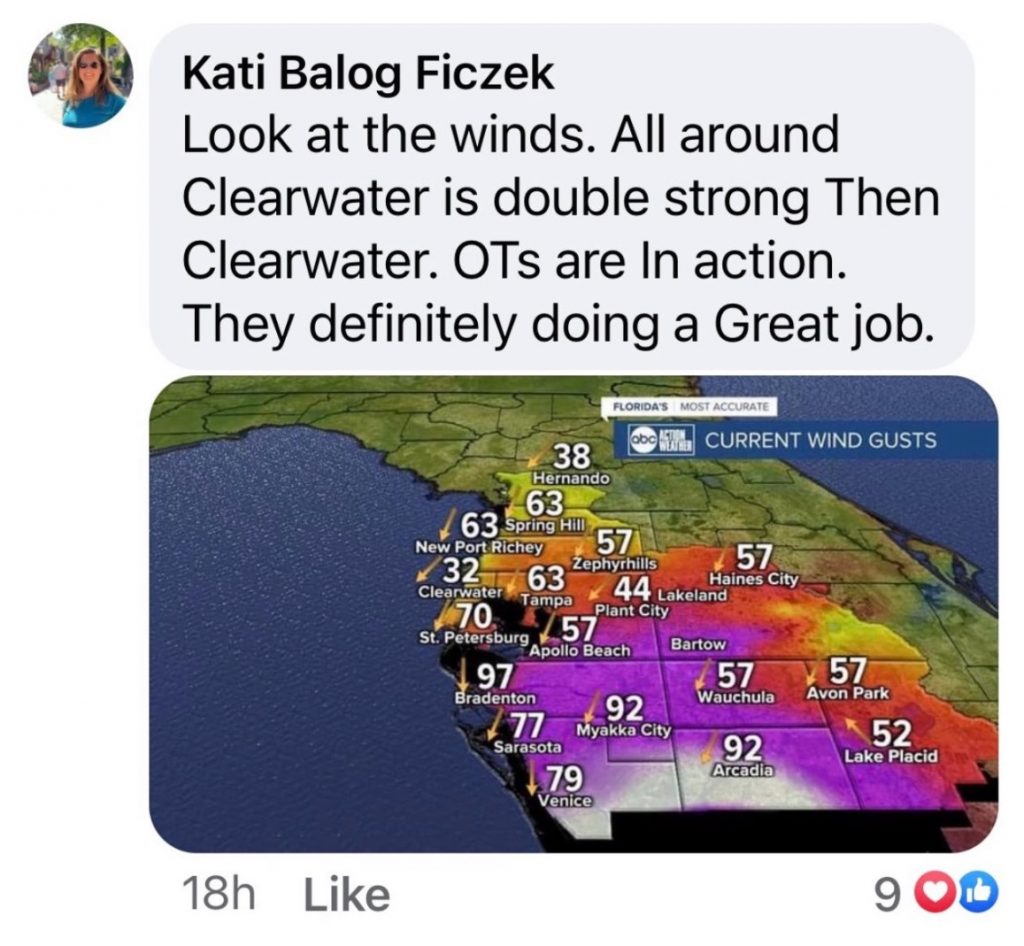 Scientologists actually believe "OT's" can influence the weather, bring down the Berlin Wall and restore calm to areas plagued by violence.
Their fantastical thinking never seems to take into account the fact that these OT's can't seem to manage to deal with the massive negative PR associated with scientology. See the arguments made by Danny Masterson's lawyers, splashed all over the media "There is a really negative view of Scientology… the general public's view of Scientology is more negative than any other religion." Or the fact that the hurricane even came near Flag and shut down their operations for days.
It is common for scientologists to be extremely selective in what they choose to see. They will announce loudly that Hubbard was a champion of the family, completely ignoring his OWN trail of terrible marriages and abandoned children and his policies of disconnection that have destroyed thousands of families. Scientology is "clearing the planet" while they are making zero impact on anything anywhere. "We are gay friendly" while scientology dogma teaches you can "audit the gay away."
Evidence plays no role in the thinking of scientology bubble-dwellers.