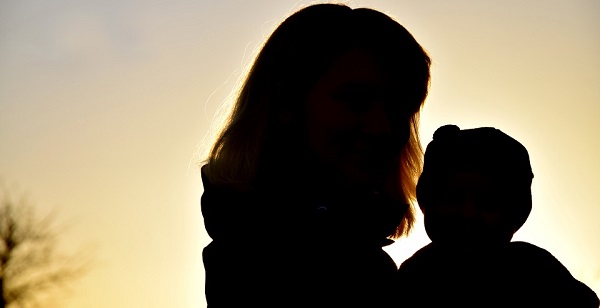 This is the story of a spy paid to infiltrate our lives written by my wife Christie.
I originally wrote down the details of this story in 2012 when it happened. Some of the information was included in the book Fair Game, by Steve Cannane, as he played a part in it. Here is the full story:
If the ending seems obvious while reading it, try reading it with the frame of mind that it was not perfectly obvious while living it. Most of us go through life with friendship, love and kindness in our hearts, hoping to enjoy people, taking them first as genuine and only after they prove to be untrue marking them as such in our minds. It had also been some time since any funny business had come up in my direct life. Things had been relatively quiet though maybe I should have known better since I am "living with John Dillinger," as Mike likes to put it.
It must have been some time in January 2012 that I first met Heather.
We were living in Tarpon Springs. I was about six months pregnant. My five year old son, Shane, and I were taking a walk in the neighborhood, as we often did. He rode his bike while I walked the dog. We saw a mom with a kid about Shane's age out walking and riding a bike just down the street. We passed each other and said hello.
This happened a few more times and we chatted a bit more each time. She lived about three houses away from us, catty corner across the street.  We could see her house from our front door. It was just her and her four-year-old son, Brandon.
One day she knocked on the door. "Hi. I'm new to the neighborhood. I don't know anybody and I'm trying to make some friends. I wanted to invite you to a little get together I'm having. It's a Pampered Chef party." She handed me an invitation that said "Neighbor" on it. How ambitious and neighborly of her! Our neighborhood was nice enough but most folks kept to themselves. I only knew a few other neighbors by name after living there for almost two years. She sincerely wanted to make friends. "Okay great. I'll take a look at it and I should be able to make it." I said.
I have a soft spot for single moms. Being a mom is hard work, and doing it alone is even harder. But the day came for the party and I completely forgot about it.  Around 8pm I suddenly remembered and I felt so bad that I called to apologize.  She said "My friend who runs the Pampered Chef thing is still here and you can still come over if you'd like. It's still going right now." It was too late for me, I was tired, pregnant and did not want to go over that late. I told her I'd see her around and we could hang out with the kids another time.
So, of course, we did. She now had my phone number and she began texting me on a regular basis. I was happy to have a potential new friend and neighbor with a son close in age to Shane. As a child I always had neighborhood friends and I wanted Shane to have the same. One day we went over to her house and let the kids play while we chatted. Then another day she came over to my house and we let the kids play while we chatted.
She said her uncle owned the house and was letting her live there for free. She was from the Tampa area, grew up there, but had been living in New Port Richey prior to moving to Tarpon Springs. She had split up with her son's father. He was apparently a lot older than her, but had been messing around with more than one woman at a time. She said she had some kind of physical problem as a result of a car accident, though appeared healthy from my observation.  We didn't have a lot in common, but I was friendly with her because it seemed like the right thing to do and I wanted Shane to have a friend.
She tried to talk about things that I guess she thought were interesting to me or that would strike me as being something we had in common like mentioning that her ex was "a lot older than her." She stated that she really didn't like drugs or medicine and that she was very health conscious. Looking back on this, maybe it's true, but it could also be something she was told to say to connect with me.
Around this time, we were planning a move to a new house. I told her we were moving soon. She offered to help and said she wasn't doing much anyway and we could call her any time. We never did.
Our good friend Jackson (Gary Morehead) came to town to help us with our packing and moving and just to spend time together. One day Jackson and Shane and I went to the Countryside Mall. Mike had gone to San Antonio to help with the Debbie Cook lawsuit, so Jackson stayed on at our house to keep me company as the church would often send in their agents when Mike was away. We stopped by the kiddie play area at the mall.  A few minutes later Heather and her son appeared. We chatted while the kids played.  Jackson talked to her and seemed to think she was a nice girl too.  She was friendly and nice, and of course, everyone in the world gets along great with Jackson. He's the best teddy bear of a friend anybody could have.
Our house move continued. She sent me lots of texts and tried to stay in touch and asked to get together often, although I didn't have time for visiting during the move.
At some point, she told me that she just got in the money that she was expecting from the insurance company for her car accident.  Now that she had the money she could no longer live for free in her uncle's house and she needed to find a new place to live. She knew we were moving to Palm Harbor (about 15 mins south of Tarpon Springs).
She invited me to go with her to look at a couple of houses in the Palm Harbor area, but I declined. She said she was unsure if she would move to Palm Harbor or back to Tampa where she knew more people.
Heather came to my baby shower and tried to mingle in with the rest of my friends who she didn't know. Everybody was very nice to her and we had a great time. She bought 3 gifts from my registry and a few items that she just "felt like buying because they were so cute."  She tried to spark up a conversation one time and it just seemed as if she was desperate for something to say so she could fit in. It was something about a guy she saw at a party that was acting weird. It was very random. I remember thinking, why is she telling me this?
After the baby shower I started to think to myself what is wrong with this girl? Why did she buy me so many gifts? She's a single mom? I told her she should have kept the money and spent it on herself and her kid. But she acted kind of proud of herself for giving me so many gifts. Yuck. I regretted the fact that I had invited her.
But at the same time, she also seemed nice and innocent. Everybody else told me how nice she was and how much they liked her, so maybe I was wrong?  You want to trust people and believe they are good but my spidey senses were going up.
She continued to text me and try to hook up with me. I think she came over to our new house one time and the kids rode their bikes in the front and we sat out front and talked.  Jackson was still with us at the time too and he commented again that she seemed like a really nice girl. On the surface, she really did.
One day she told me she had found a new house, a few blocks from where we had moved to! She wanted me to come over to show me the new place. I was quite surprised because the area she moved into is quite an affluent neighborhood, much nicer than where Mike and I moved to. Most of the houses are very big with perfect lawns, owned by families with children, SUV's parked in the drive, swimming pools etc.  The rent alone had to be around $2,000+ a month. Not a typical location for a "single-unemployed-mom" in these parts.
She told me that she was signing her son up for T-Ball in the Palm Harbor Little League and wouldn't I love to do that too with Shane? Yes, I would have. It would have been a lot of fun.  But I never got around to signing Shane up as I didn't want to have two days every week where I would have to see Heather.
She continually invited me over to her house or to go out with her. She invited me to go shopping at Home Goods (she knew I like that store, we talked about it one time). She invited me to "Game Night" at her house. I don't recall telling her that I liked playing games, but somehow, she knew. She had a house-warming party and tried to get me to come to it. I declined every invitation and sometimes I didn't even answer.
I was gigantically pregnant and not really interested.
At this point I started getting a bit creeped out but didn't really have the time to figure her out. I would forget about her until the next text message. Was she a plant sent in by the Church of Scientology? Or was she just socially inept? The number of text messages and constant communication from her was becoming increasingly annoying. I didn't get as many messages from my very best friends in the whole wide world as I did from Heather. Maybe she was just clueless about how to make friends and maintain relations? It was hard to be sure.
My son Jack was born on April 15th. I had constant text messages from Heather and I just wanted her to leave me alone for a while, so I waited about a week after he was born and then I told her in hopes that she would chill out and give me a break. She answered back, congratulating me and saying "Lets meet up at the park. I'd love to meet the baby."
WHAT? She must be from another planet. I JUST HAD A BABY. DOES SHE THINK I WANT TO MEET HER AT A PARK? She's had a child. Doesn't she know that a woman who has just had a baby needs to rest??? And not only that, but she was not a very close friend. Why would I, in the first week after my baby was born, want to spend time with her at a park?
I had good friends that I had known for years, such as Jack Airey, who had the decency to send congratulations and say: "I'll see you in a couple of months when things have settled down." Yes, that is what you say to a new Mom. And I honestly would have been more than happy for Jack Airey to stop by in the first week to see baby Jack because I KNOW him well and I love him. Heather, a mere acquaintance, was demanding to see us but doing it in such a way that I almost felt bad for not seeing her. It was a strange, guilt-laden vibe.
She continued to persist. I told her NO, I'm not going to see you anytime soon. I just had a baby and I need time to recover. She persisted and at one point I told her I had "health issues" to recover from so that she would back off. Why did I have to say this to her to get her to back off? Nobody else harassed me that much.
Four weeks after the baby was born I finally allowed her to come over with her son to play with Shane. She kept going on about how badly her son wanted to see Shane too, and it got to me. The kids swam in the pool and Heather and I chatted. I was sort of aloof and that was the last time I ever spent time with her.
That day she also brought ANOTHER gift for the baby. She said she just happened to see it and couldn't resist. Blech. I'd really had enough and thought to myself – I don't need to spend my time or even talk to this girl. I don't have to feel sorry for her.  I decided I wasn't going to waste any more time with her. There were too many red flags.
She carried on trying to see me and have our boys play together. She said she got a dog and she walked the dog in the neighborhood and why don't we get together on a daily basis with the kids to walk the dogs. She must have known that Shane and I go for evening walks regularly with our dog. I ignored her.
She reminded me about the T ball sign up dates, and said she hoped to see me there. I didn't go. When I never showed up for the T ball games she asked me about it. She said she was really hoping that we would both have our kids there together and we could hang out.
She texted me often and most of the time I ignored her. Months passed and I carried on with my life. And yet she persisted and kept inviting me to events, parties, to get together. Really? By now anyone would have gotten the clue. If I had an acquaintance ignore me that much I would understand that person doesn't want to be my friend. I certainly wouldn't embarrass myself by continually trying to reach out to that person. I would move on for the sake of my own personal dignity.
At this point I talked it over with Mike. One day we were taking a walk and I told him the entire story from the beginning with all of the details that he didn't already know. He knew who she was, and I had been complaining about her irritating text messages, but had never told him all of the details. I told him I seriously thought this girl might be a plant sent in by the Church of Scientology, what did he think? He agreed, but there was no way to be sure.
One day I got an email from an unknown email address, without any recognizable name, mostly numbers. It just said: "How was Shane's first day at school? :)".
Weird. So I answered it and said: "It was good. Who is this?"
She answered: "Heather!" Ohhh. Gee. I should have suspected. I guess she thought she would trick me into communicating to her by reaching from an unknown email address.
Then she texted me and said basically: "I'm sorry for whatever I've done that has resulted in you not wanting to talk me. I hope everything is okay. Brandon asks me all the time if we can go see Shane. I don't know what to tell him. If there is something I have done wrong I'm really sorry and I hope we can be friends. I'd love to see you and Shane and get together sometime. Maybe we can go to the park or meet up. You are both welcome to come over to our house any time. Have a great day!" It was longer than that with some other blah, blahs that I don't recall.
Now she was trying to lay the guilt trip on me. I ignored her for awhile and left it for several days, maybe even a couple weeks. One day I decided to answer it and see what would happen. I answered her and just said "I've just been really busy." That's it. Nothing more. I showed no interest in her.
Immediately I got back another long text message something like this: "Okay, I totally understand. I've been really busy myself. We went on a trip. I've been getting Brandon ready for school, fixing the house and swim lessons, and this and that and blah, blah, blah, on and on and random nonsense ad nauseum……I would love to get together with you guys sometimes. I know Brandon really wants to see Shane and he asks me all the time, so hopefully we can get together soon. How's the baby? Hope everything is going great with you. Have a great day."
I ignored her and never answered.
A couple weeks later I got another text message: "Whatever happened that resulted in you not wanting to talk to us anymore, I'm really sorry. I really want to be your friend…. Blah, blah, blah."
I ignored her.
Then one day she said: "Brandon asks if we can just go over to your house and see if you are still there. I would never just show up like that. But he really wants to play with Shane. I'm sorry for whatever happened and I would love to hang out again and blah, blah, blah, blah." These text messages were really long. Longest text messages I've ever gotten.
I ignored her.
But then one day Shane and I were taking a walk with the dog. Shane was riding his bike. We got to the corner where we usually turn around and head back and just about a street away on the corner there was Heather with Brandon and her new dog. She headed in our direction, and Shane headed over there to say hello to Brandon. My heart sank a little. Ugh. What now? So I said hello. She looked at me kind of sheepishly and said hello, how are you? I petted her dog. It was a very cute dog and commented on how Brandon got a new bike. She said she really would love to spend some time with us and that we really should come over to her house some time. I told her we've just been very busy. I let the kids talk for a bit and then told Shane we needed to go and we said goodbye and left.
That night or the next day I got a new text message from her about how she'd like to hang out and invited Shane and I to something. I cannot remember what. I ignored her.
A lot of time passed and I never answered her.
On the 4th of October 2012 Mike met with Steve Cannane, an Australian reporter who has done many stories about the abuses of the Church of Scientology. He told Mike and I that he had a trusted confidential source that had given him some interesting information. He said the informant gave him the address of a house where private investigators had been watching us. He said there was a tiny camera placed under the front porch roof, and one under the eave on the right side of the house.  We all drove up to our old neighborhood together to see which house it was. Mike and I had guessed that it was a big house on the corner that we had always been suspicious of.  And lo and behold it was Heather's old house. The address he had been given was Heather's.  We went up to the front door and sure enough there was a hole where a camera had been under the front porch and another one under the eave on the right side (the side of the house with the best view of our old house).
My suspicions had been confirmed. She was a spy sent in to befriend me and she had gotten to me. I felt like I needed a shower to wipe off the disgust I was feeling about the whole ordeal. It truly made my skin crawl that I had allowed her into my life.
The next day we went on a trip to LA.
When we returned, October 13th, just 3 hours after we got home from the airport, I got the following text message from Heather as if it was a bright new novel idea:
"Hi. I know it's late notice but I'm having a game night at my house tonight. Board games. Its going to be a great time. This is my second one. Kids welcome. I have a play room and tons of toys as you know. Please let me know if you can come and enjoy the fun."
What a coincidence. There had been no messages from her in a while. I'd done nothing but ignore her. I guess she was hoping I would show up and tell her all the juicy details about my trip to LA. I guess she was hoping I was a total moron.
I ignored her.
October 19th, I finally answered her with the following message to see what would happen:
"Hi. We were out of town for a week and just got back when you sent this. Still catching up…"
Here is her answer, word for word. Remember this is supposed to be a TEXT message, not a letter or novelette, ahem:
"I want to go on a trip soon. I'm starting to plan one but not sure where to go just a small trip for us to relax. Did you have a good time? How did Jack do? Babies do pretty good on planes. It's when they get a little bigger it get hard. I got a part time job at Branden's school. That has been keeping me busy. I love working with the kids. We are about to head to the zoo for pumpkin smash. All the animals get special treats today and its fun to watch then play with and eat them. Hope all is well and we get together soon maybe trick or treat we will see each other. Brandon does miss Shane. 🙂 Have a good day and a great weekend."
So much desperation.
I ignored her.
Then Mike went away for three days.  On Wednesday after picking Shane up from school I took him to the Palm Harbor library.  After a few minutes Heather and Brandon appeared. Shane and I were at the computers in the kiddie area. Heather took a seat a few feet from us and just sat there. She didn't say hello. She looked at her cell phone the whole time. She knew we were there, but didn't say a thing. I ignored her.  Of course, the point being made was this: "Mike is away. But we are watching you." She wasn't sent there to talk to me. She was sent there to make it clear that they are watching. Often times in the past when Mike was out of town, something like this would happen. One time a church member came to my door to tell me I was a squirrel. Another time I was ambushed outside of a lab storefront by Jim Lynch the Freedom "reporter."
That night when I had gotten both the kids to sleep I texted her:
Nov 7, 2012, 7:58 pm
Me: Heather, you ought to find out more about the organization that hired you. I sincerely recommend you do some research. Here is a good place to start: www:caller.com/news/2011/aug/06/former-Scientology-film-crew-member-describes-in/
Google Bert Leahy
Nov 8, 2012, 10:04 am
Heather: Not sure how to take the info. I think you think I am someone I'm not. Sorry but whoever you think I am or working for is wrong. L freaks me out a little. Sorry we couldn't be friends.
Nov 8 2012, 11:46 am
Me: Did you look at that link?
Nov 8, 2012, 12:37 PM
Heather: Yes what is all that?? Scary stuff!
Nov 8, 2012, 2:06 PM
Me: If you looked at it then you know what it is all about. It's not too late to redeem yourself unless you prefer taking money from a criminal organization that destroyed my family and many others. I can help you if you want it.
Nov 8, 2012, 2:35 PM
Heather: Sorry for whatever happened to your family but I really don't know what you are talking about. I work for Pinellas county schools and started about three weeks ago. That's why your text freaked me out at first. I'm not who or what you think I am.
Nov 8 2012, 3:32 PM
Me: Guess you are not made of the same courage and integrity that Bert Leahy is made of. If you change your mind let me know. Have a nice life. I hope you sleep well at night.
I did not hear from her after that. We drove past the house she had moved into and it was now empty. She was gone and that was the end of it.
Fast forward nearly 4 years.  Steve Cannane sent us an email on June 9th, 2016:
"Hi Mike, finally got onto Heather McAdoo here is what she said: She denied she was a spy. She said her boyfriend at the time was a private investigator and he was employed to spy on behalf of the scientologists. She said He asked me to make friends with the neighbors because I was lonely. I wasn't spying on them."
Six months later, on December 14th, 2016 after Scientology the Aftermath had begun airing on TV, Heather found me on facebook and sent me a private message:
"Hi Christie, 
You don't have to write back. Not sure you remember me but I have to say I'm sorry to you and Mike for anything I have done knowingly or not knowingly to get information to the church/cult about your beautiful family….. I'm truely sorry…..I'm doing well and I'm proud to say I'm not apart of any of it anymore. Heather"
In a later message she also said:
"Dwayne Powell was my boyfriend. Once I found out the truth about the whole situation and what was going on I left… and I believe that's the time when you guys started catching on to everything too. One thing I do know now, that back then I was not the only girlfriend for Dwayne Powell. He had many. Just know that I'm truly sorry and if there's any information you want from me I will give it I just don't want to be on camera."
Dwayne Powell is a notorious private investigator who did a lot of work for scientology.  He and his son were arrested for having illegal weapons in the trunk of a car they were using while surveilling Ron Miscavige Sr. He was also the PI that followed Amy Scobee and Matt Pesch when they lived in Clearwater.
I considered taking Heather's name out of this story and protecting her identity since she has apologized and has expressed her fear of backlash from the church. But Steve Cannane already published her full name in his book so I have left her name in this story.
I forgive you Heather and I thank you for the apology.
Christie Collbran
Though this happened a few years ago, there seemed no urgent reason to make it known. The person apologized and we believe it was sincere. We wish her no harm, she realized what she was doing was wrong. We have all done things we regret.
But there is value to documenting the lengths scientology will go to when it comes to "enemies." Scientology tries to convince the world that "The rogue elements who engaged in those sort of activities were purged from the organization in the early 80's", "Fair Game was canceled and it's only anti-scientologists that claim it still exists" etc etc etc 
Those who speak out against the abuses of scientology ARE targeted by sleazy operations. Often it is difficult for people to believe the lengths to which scientology will go and sometimes wonder whether the recipients of these attentions are simply imagining things or perhaps making them up.
We have the texts, emails and photos of Heather documenting everything that is covered above. What sort of "church" spends huge amounts of money to pay a woman full time for months, rents two houses and even uses a 4 year old child as part of a spy operation? Is there any limit to the lengths scientology will go? Apparently not.
Do people that hand over their hard earned money to the IAS or other scientology entities have any idea their money is being used for this sort of thing? No. 
Is this really what tax exempt money is supposed to be used for? Of course not.