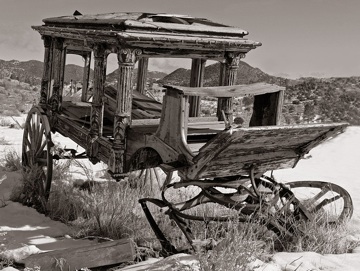 Thanks to all who expressed their support for the Garcia's and the first victory in their federal lawsuit in Tampa. They were much appreciated.
It is a long road to travel to ever exact any measure of justice out of the RCS, but the ruling of Judge Whittemore set the tone for the journeyahead. If I was one of the church's attorneys I would be very careful about wearing out my welcome with a very smart and no-nonsense Federal Court judge.
As I looked over at the sunken-eyed OSA staff and the cluster of overpaid attorneys it got me thinking about what life is like inside the bubble these days. Especially in the legal department. The Debbie Cook hearing in San Antonio in February 2012 set the stage for what the Queen of England would call an annus horribilus.  In fact, I do not think there has ever been such a disastrous year in the history of Scientology as far as legal situations go….
In chronological order, and channeling some Shermanspeak and Miscavige patented "rolling thunder" (without the crashing noises and his straight up and verticalness exploding out the top of his graphs), let's review the last year (if may have missed some things, but they would only be piling on at this point):
All began a little less than a year ago with the payoff of two former Private Investigators who had been following and spying on Pat Broeker for two DECADES and then were sent after Marty and me. Miscavige unilaterally decided to stop paying them, so they sued. Some nasty press ensued and the case was quietly settled.  But not before they had revealed a lot of the slimy underbelly of the Empire of the Vampires.
Also getting the year off to an unprecedented start, was the Oregon dentist who was ordered to pay a former dental hygienist $348,000 for trying to force her to do Scientology.
But that just got things rolling as in October, a wrongful death lawsuit for Stacy Murphy filed against NN Arrowhead, NN International and ABLE International really began the avalanche in the war on drug rehab abuse.
Within 6 months, NN Arrowhead, NN Int and ABLE Int were sued over deaths of 6 more patients in individual wrongful death cases.
 But that was not all. An Oklahoma reporter who had done the program, Rachel Peterson, sued Arrowhead alleging exchange of sex for drugs at the facility.
The Federal Government joined in the fun, raiding NN Georgia.
And in May, the EEOC jumped on the express train gathering momentum like a bobseld down the Matterhorn — suing Dynamic Medical Services in Miami for forcing employees to take Scientology courses.
There was no dancing around the Maypole when the California Supreme Court then denied the Church appeal to prevent them having to turn over Laura DeCrescenzo/Dieckman's pc folders, and on 2 July, in an unprecedented (but possibly precedent setting) catastrophe, they handed over all her folders. The church is still trying to get the US Supreme Court to accept their appeal in a last ditch effort to make it difficult for OTHERS to also get their pc folders, but in the next few days that is likely to be rejected too.
The legislative branch also entered the picture and "Stacy's Law" was signed by the Governor of Oklahoma after a 43-0 Senate vote, tightening drug rehab facility regulations in the wake of the Stacy Murphy tragedy.
And then in June 2013 a Class Action lawsuit is filed in Georgia against NN, NNInt, ABLE Int and RTC. Things are looking bleaker and bleaker for Narconon — they are hit with sanctions for lying and destroying evidence, and in addition to the deaths they have also been defrauding insurance companies and making false representations to government agencies. The lawyers in Georgia now bring in Religious Technology Center alleging it is the ultimate control over the Narconon network. Everyone has heard Miscavige take credit for all things Narconon for many, many years claiming his humanitarianishness is proven by his outstanding record of getting people off drugs with the "largest private drug rehab network" — the lawyers in the ATL think its time he also took responsibility for the lies, fraud, abuses and deaths that have taken place in Narconon. As a note here, Tony Ortega has done an outstanding job of reporting on the ongoing Narconon implosion. You can go to his site and click on Narconon and read story after well reported story about the tsunami of hurt that is what remains of Narconon.
Moving outside the US, in September the French Supreme Court heard an appeal by the church trying to overturn a fraud conviction.  This is the case where the church walked out of the hearing in the Appeals Court in protest that they were not being fairly treated. It seems unlikely the Supreme Court will have much sympathy after so arrogantly dissing the French judicial system. They will be ruling on 16 October. No doubt the church will then try to appeal to higher European courts.
But things are not looking good there either. On Sept 19 the church was rejected by the European Court of Human Rights in their request to shut down a long-running criminal investigation by Belgian authorities. With that ruling, it is highly likely that the Belgian authorities will move forward and follow with a prosecution similar to the French case.
Which brings us all the way to Miscavige's worst nightmare. Monique Rathbun. After years of taking the abuse that Miscavige believes is his god-given right to dish out to anyone he nominates, Mosey resorts to the only remedy she has left. She sues for an injunction against various PIs, CSI, RTC and David Miscavige. The judge issues a temprorary retraining order against all the defendants. Yes, that is correct, the "Pope" of Scientology and "international religious leader" is under a court order preventing him from harassing Monique or sending anyone else to do so on his behalf while he hides out in his luxury suites with his servants and sycophants.  Hordes of high priced church lawyers descend on New Braunfels Comal County Courthouse for the first 2 days of hearings.  They try their usual tactics of derailing the case by seeking disqualification of Monique's attorneys. But Judge Dib Waldrip disagrees with the arguments of the silk suited carpetbaggers. He denies their request and also orders discovery move forward to determine whether Miscavige really has nothing to do with Texas — as he swore under oath. Meanwhile the court order enjoining him and the others from harassing Mosey remains in place.  The next big hearing is scheduled for October 18. 
Which brings us all the way to the church attempt to disqualify the Garcia's lawyers in Tampa. This is considered an extreme and unusual move for normal litigants. It's routine for Scientology. And judging by the ruling of US District Court Judge Whittemore, it will be just as routinely rejected. 
And THAT is a year to remember! Or if you are in OSA, a time you are desperately trying to forget while praying things are going to start going right. All they have to cling to is the faith that Dear Leader knows all the answers, so when he says "file this motion" or "make this argument" it will work. But the shinola he dishes out from on high is becoming more recognized for what it really is.  And so too the judiciary, media and regulatory agencies are catching on that the arrogant flaunting of "wog" laws and attempted enforcement of "Scientology think" on the legal system is unacceptable.
In my recollection, never in history have there been such a long string of significant legal defeats.
The once feared Scientology litigation steamroller seems to have veered right into the ditch.  And the more they lash out with badly planned and poorly executed legal maneuvers, the deeper into the mud they sink. I doubt they can back themselves out at this point. 
Of course, in the legal arena the wheels turn slowly. A lot of money thrown at situations with high priced lawyers can delay things even further. And there will be small victories for the church here and there… But while the church has been akin to a steamroller in the past, ultimately what they confront is a the force of a glacier. It is even slower, but in the end, nothing stops it. The judicial system has a way of balancing things out in the end.
Justice may be blind, and it may at times also be very slow, but when all is said and done, it is not stupid.  In the long run right prevails. The church had a number of years of good luck. The tide is now turning.