Scots Humor
The HUGE clan gathering, including the entirety of the Flag Italian OT Committee (?) and Greg (Mc) Winteregg, his wife and other fundraising imports from England finally happened. From the photo, looks to be about 30 people including children. Does not appear Scotland is in imminent danger of being overrun by scientologists.

Church. What church?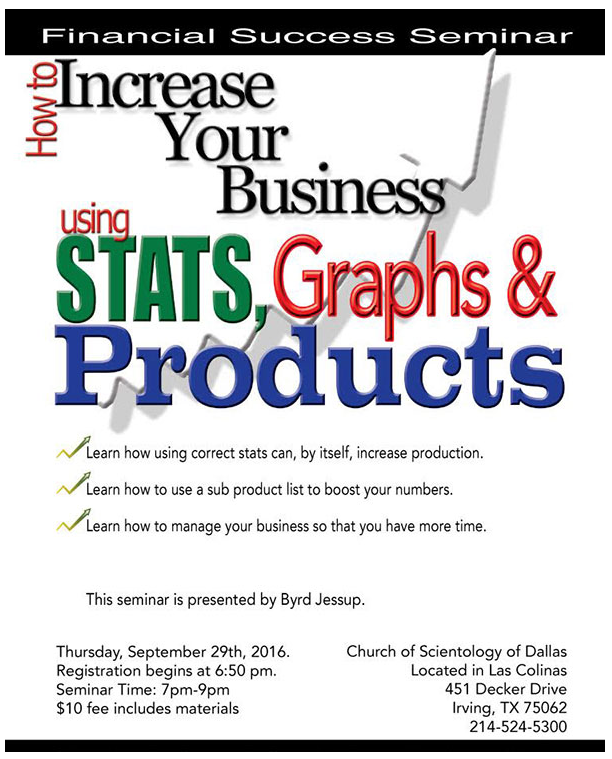 "Convenient" accommodations
They have more cockroaches than guests by at least 47X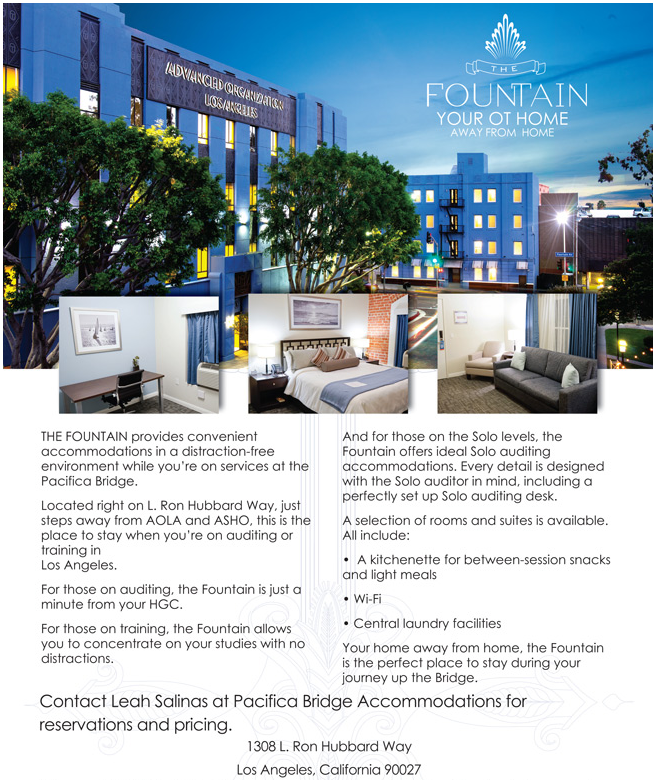 Right now, in our Aacdemy
Still haven't seen a Class IV auditor made in their "ideal" Aacdemy.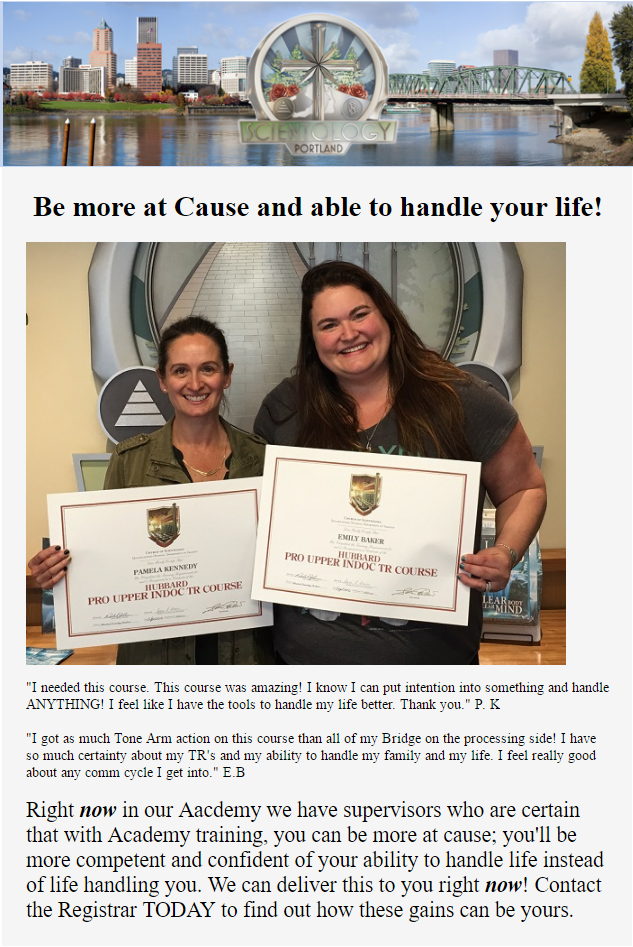 The only man in Columbus?
Is this the only guy in Columbus? He seems to be the only scientologist at least.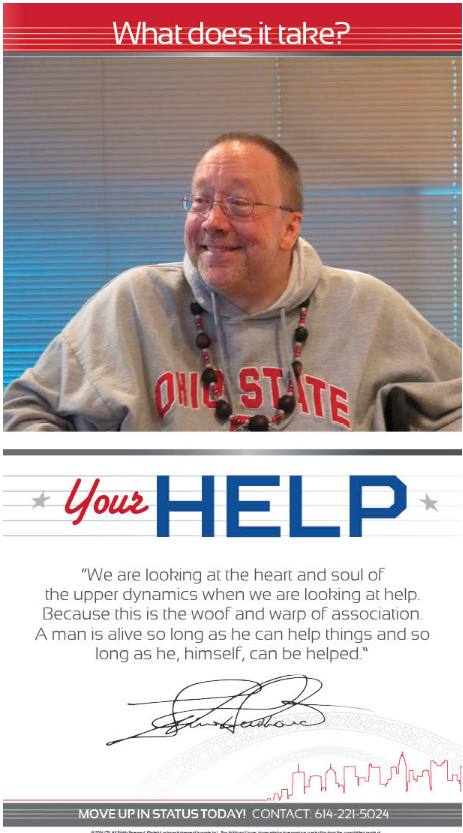 Look who resigned?
After 25 years he finally did it. Oh, I guess this means re-signed. And that's news? Must be a slow news year in the OC ideal org.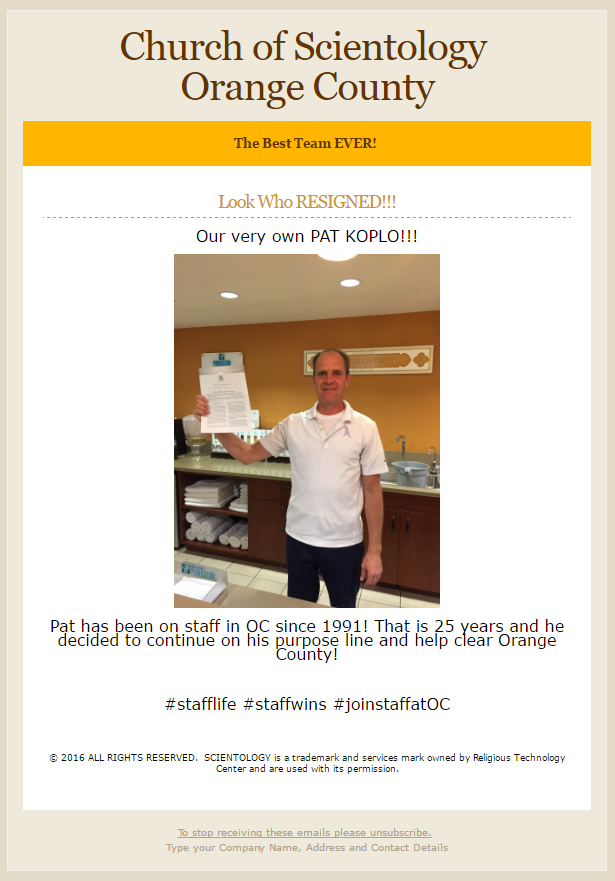 Cradle Robbing – continued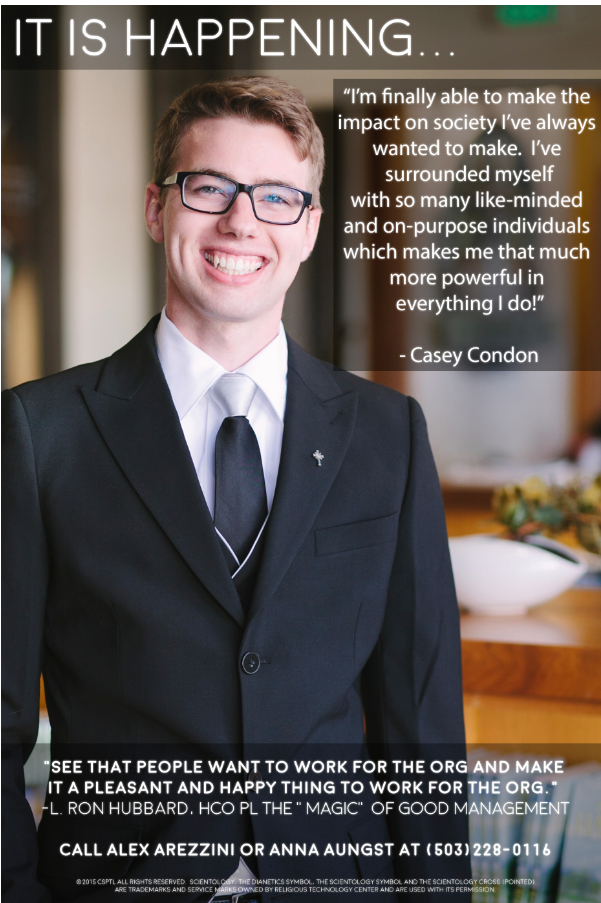 St Hill tour in Canada
They are so desperate they have flown people across the Atlantic to try and drum up some business. There are 70 million people in the UK and an ideal org in London clearing the UK?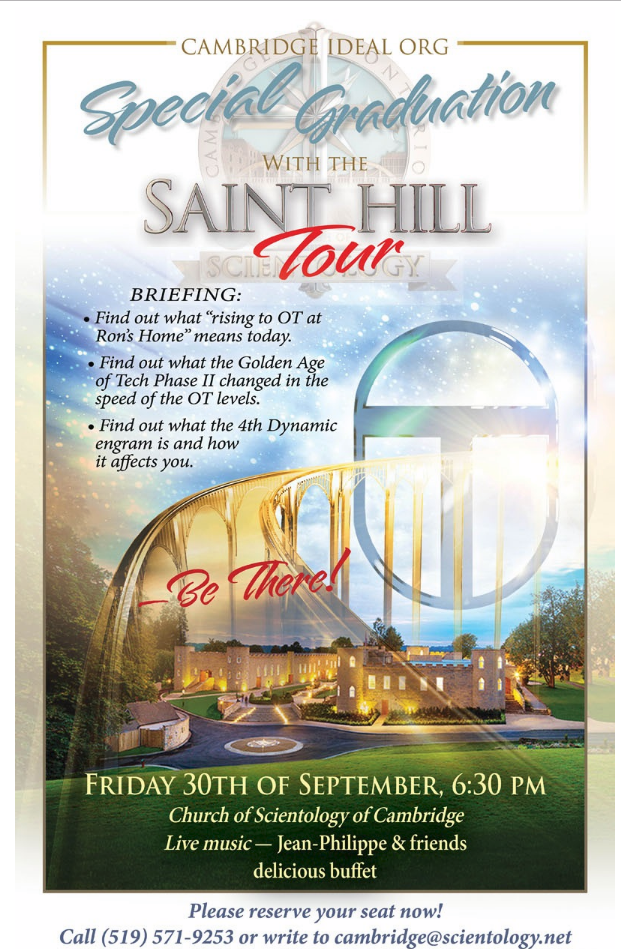 Graduation Graveyard
Trying to figure out anything that might attract people to the combined graduation of 5 "ideal" orgs. You would think they wouldn't have anywhere that all the graduates each week would be able to fit? Those 700 new people a week coming into the LA model, double SH Size ideal org must fill up Lebanon Hall. How can there be room for all the training grads from ASHO and OT's from AOLA? After all, this IS the "Golden Age of Tech II."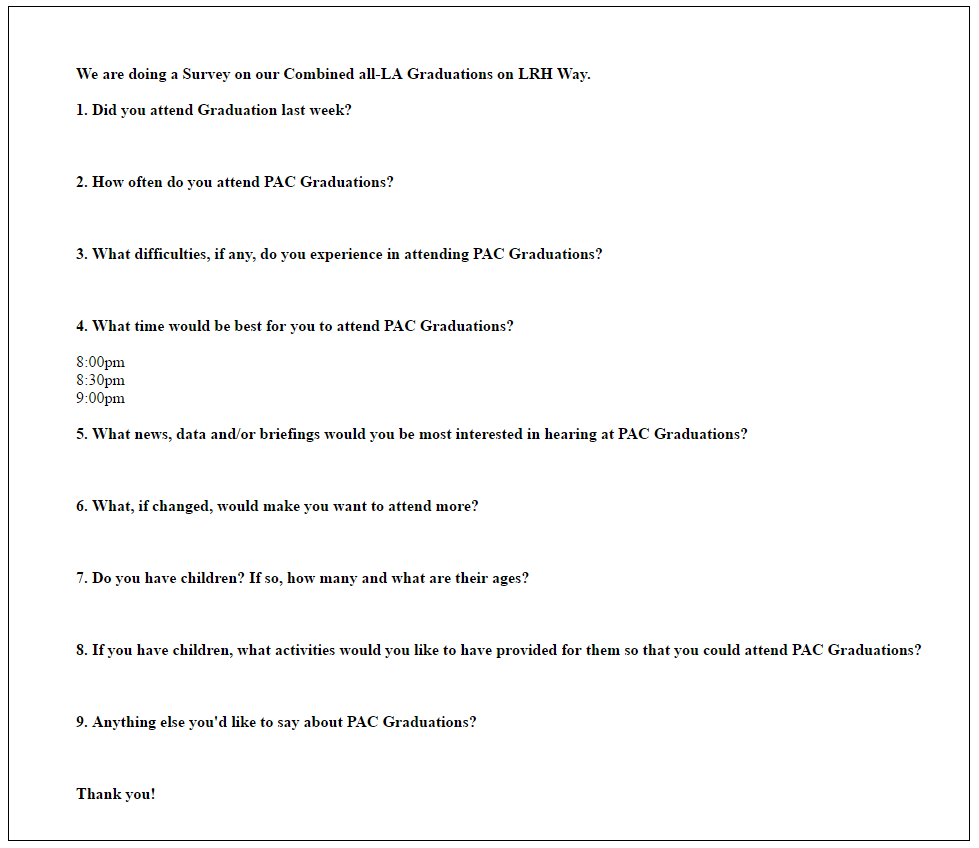 Cradle Robbing – more
They have been sending out this exact same email for 3 weeks now. I guess they manage to rope in a kid once a month or so…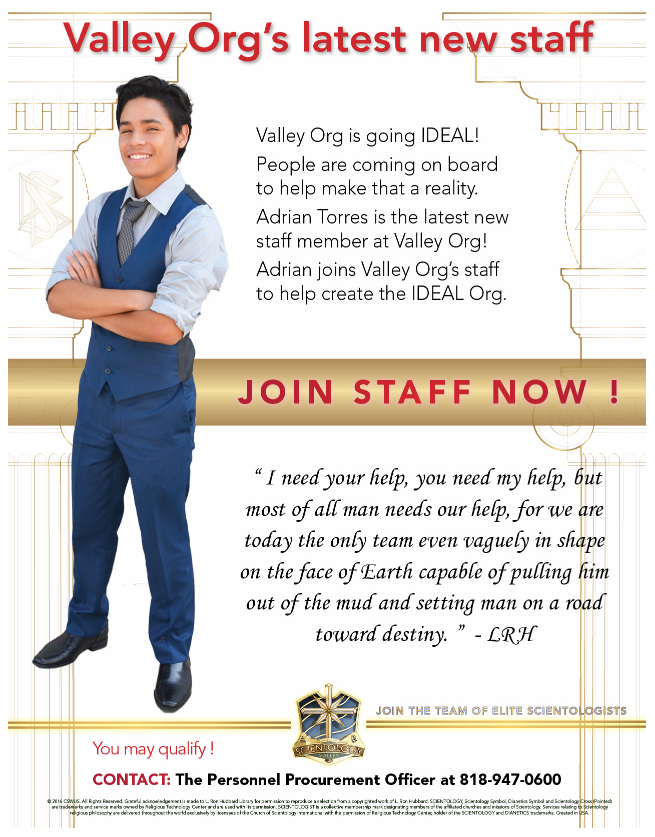 Only OT VIIs and VIIIs for drydock
We only want the creme de la creme as we sit in dry dock having our hull sandblasted….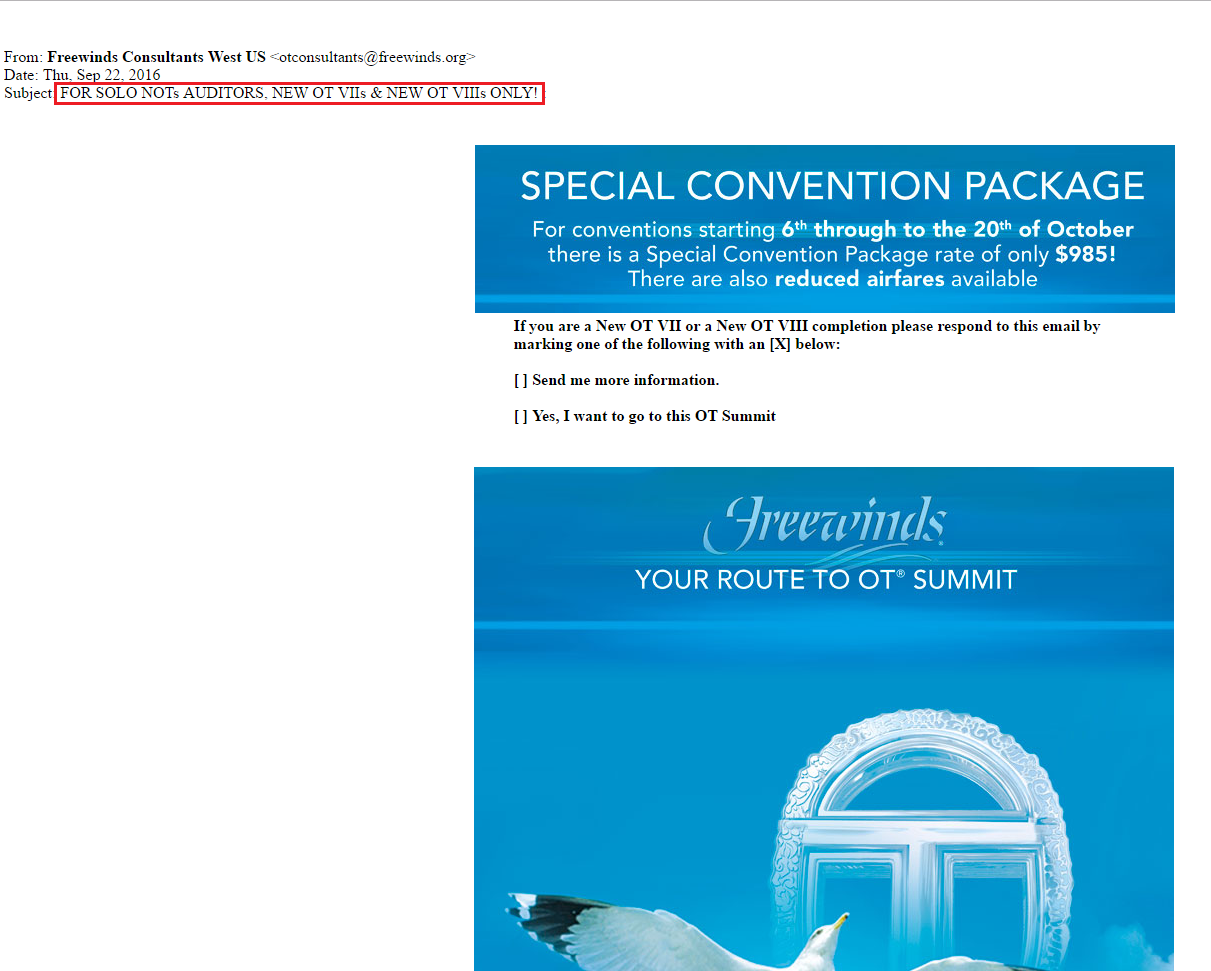 CF Potluck
What could be more fun and exciting! Filing AND bad food.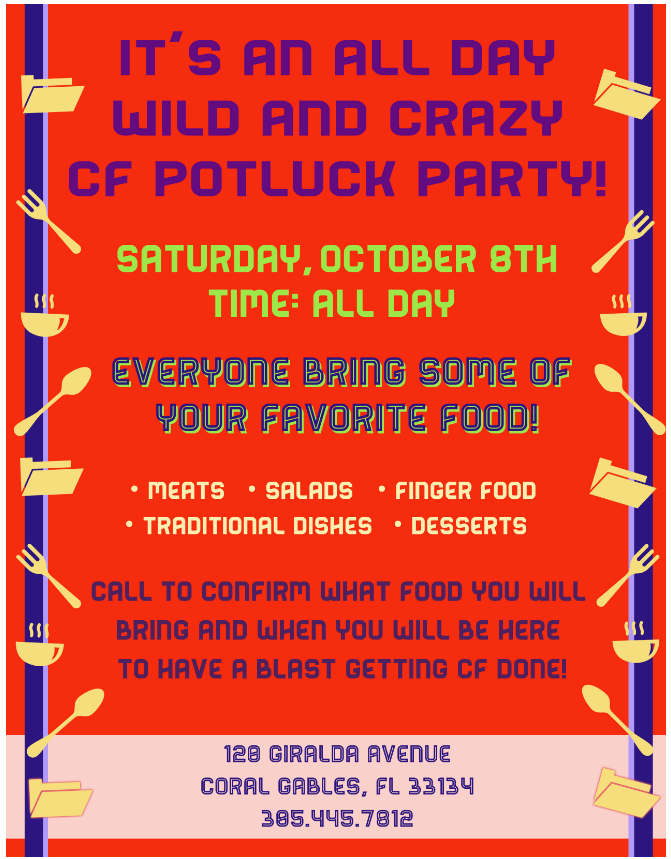 Mc Winteregg again?
And what the hell does that child have to do with a "Field Briefing"?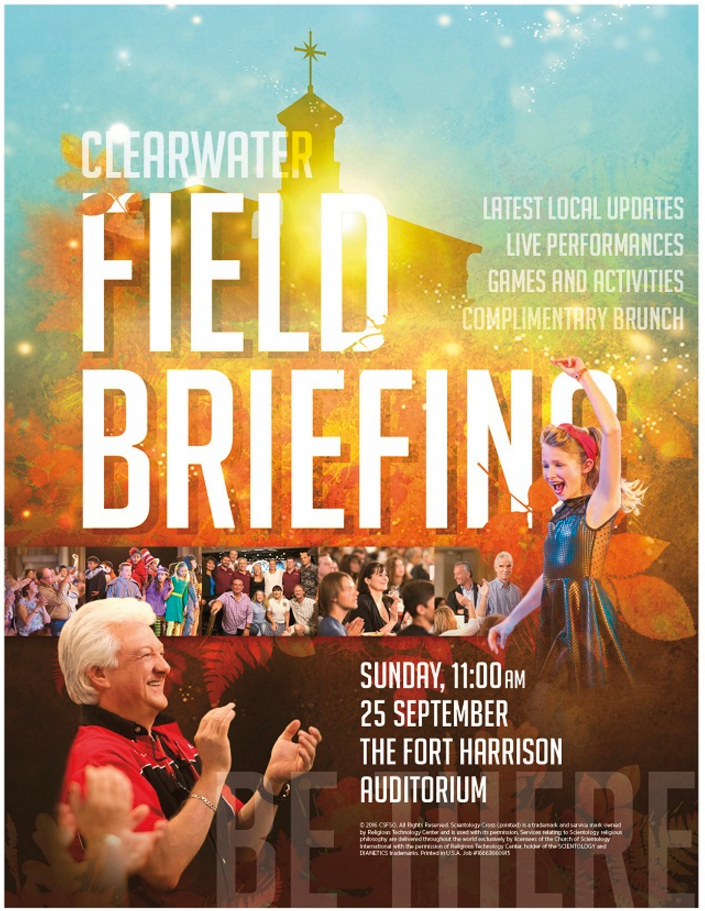 Church? What church?
This is a money-making outfit.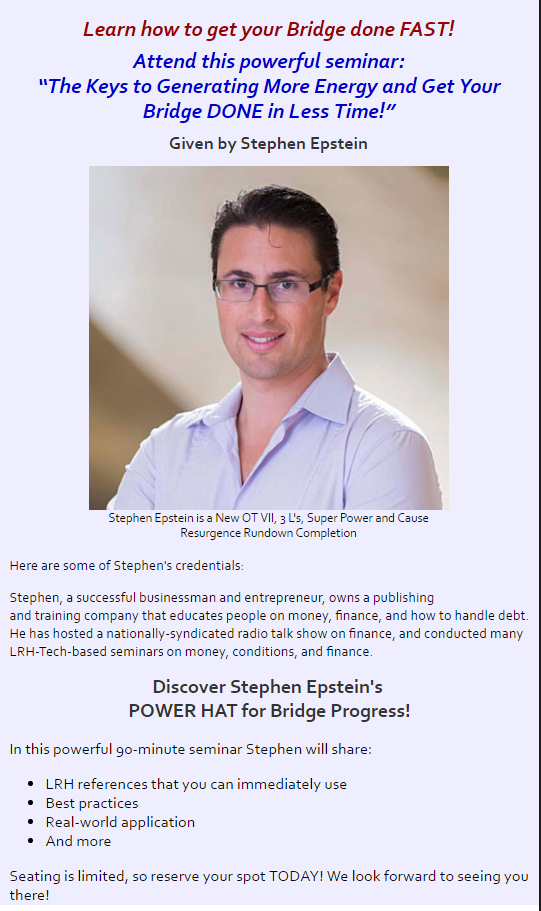 Our next 3 reg events
Including a "Golden Age of Dissemination" pitch. This is more like the Fools Gold Age.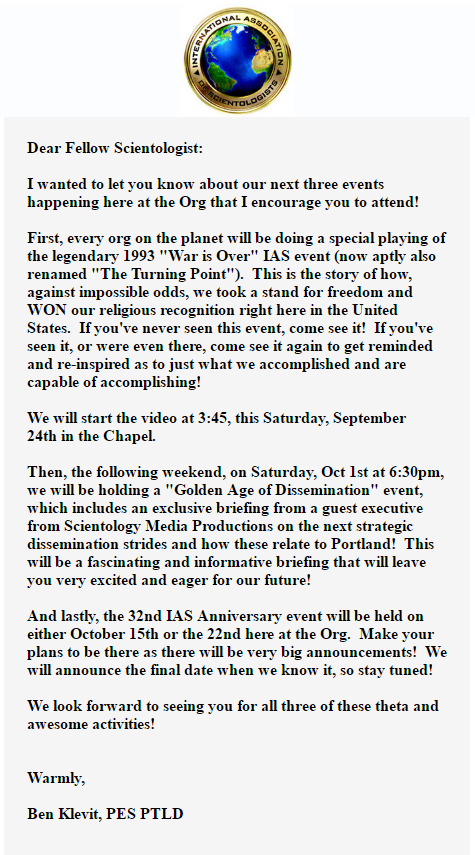 Come join me!
The scientology version of flirty fishing…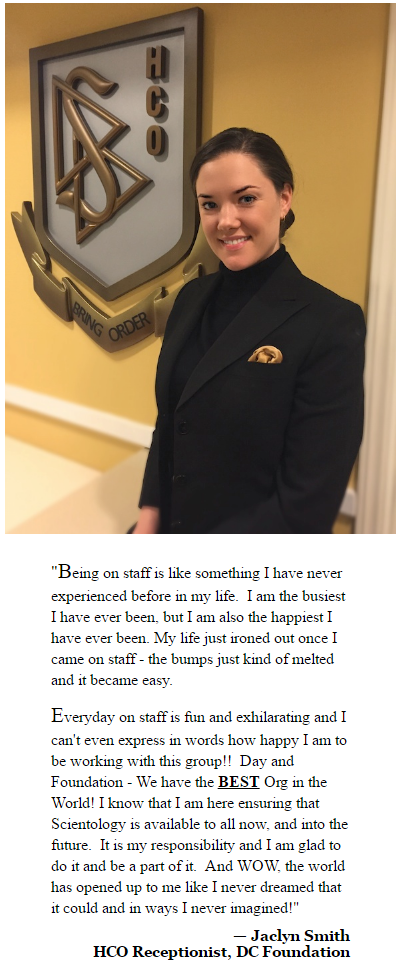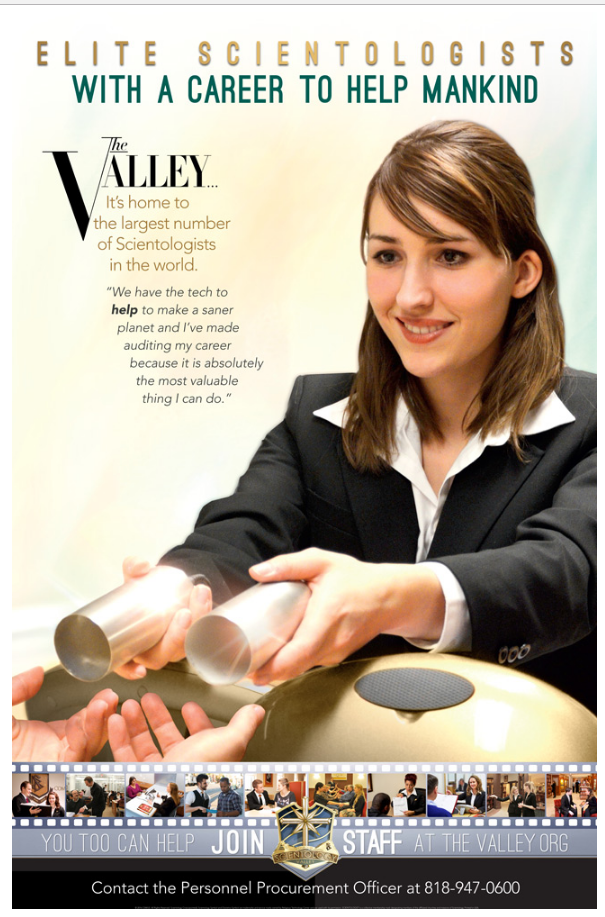 Errmm – no we don't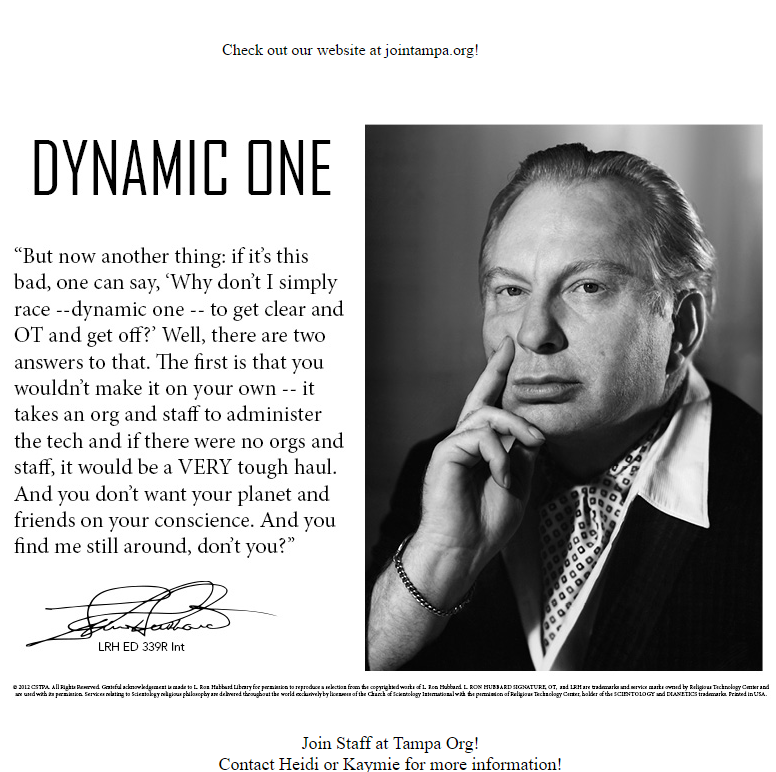 It's always "about to change"…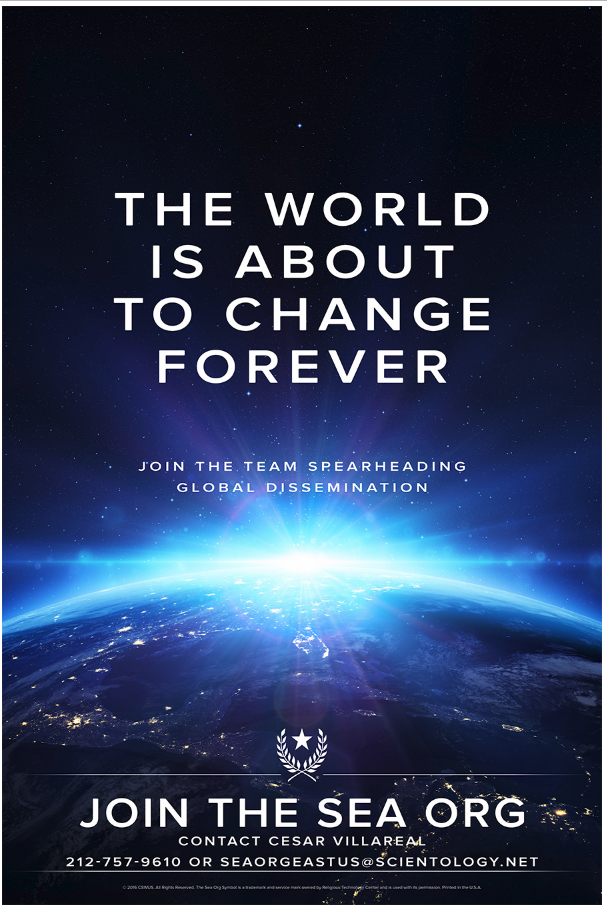 What do you get?
CGI images of empty rooms.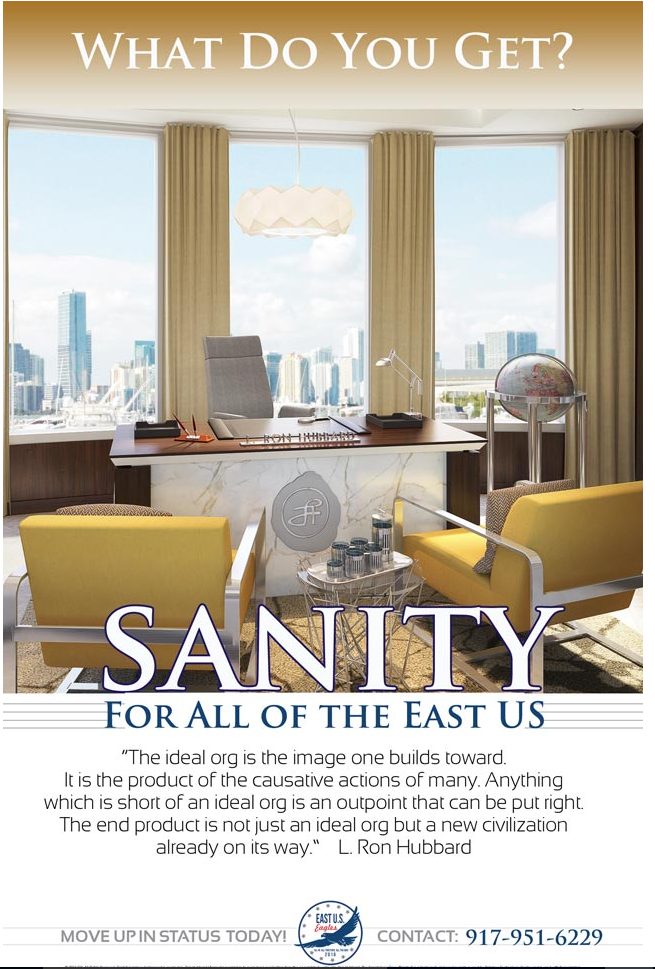 Now that's not very OT
How could these Super OT's not make this go right?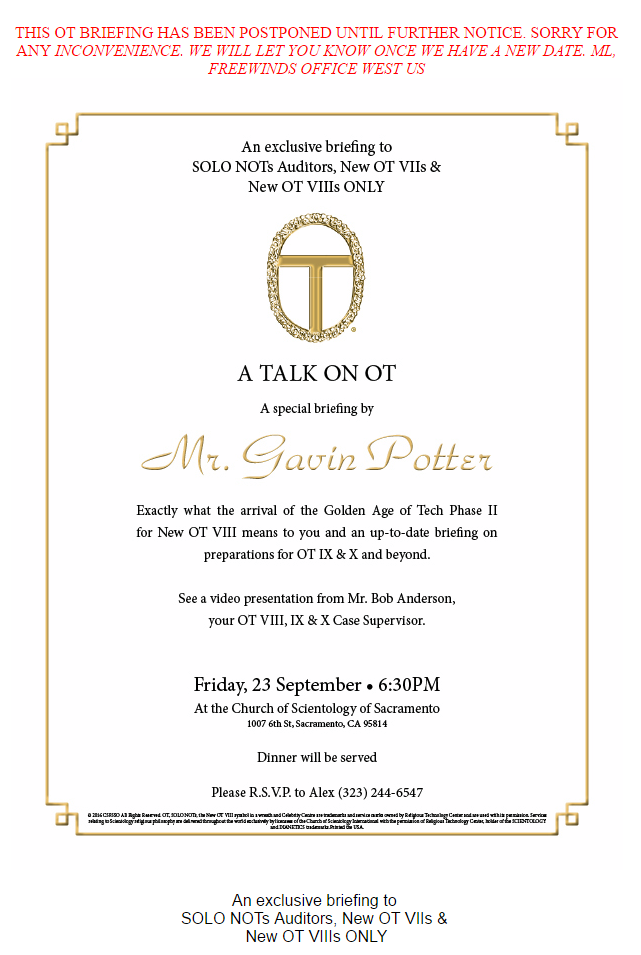 The operative word here is "back"
St Hill is still trying to survive on the "glory" days of the 1960's when something was happening there.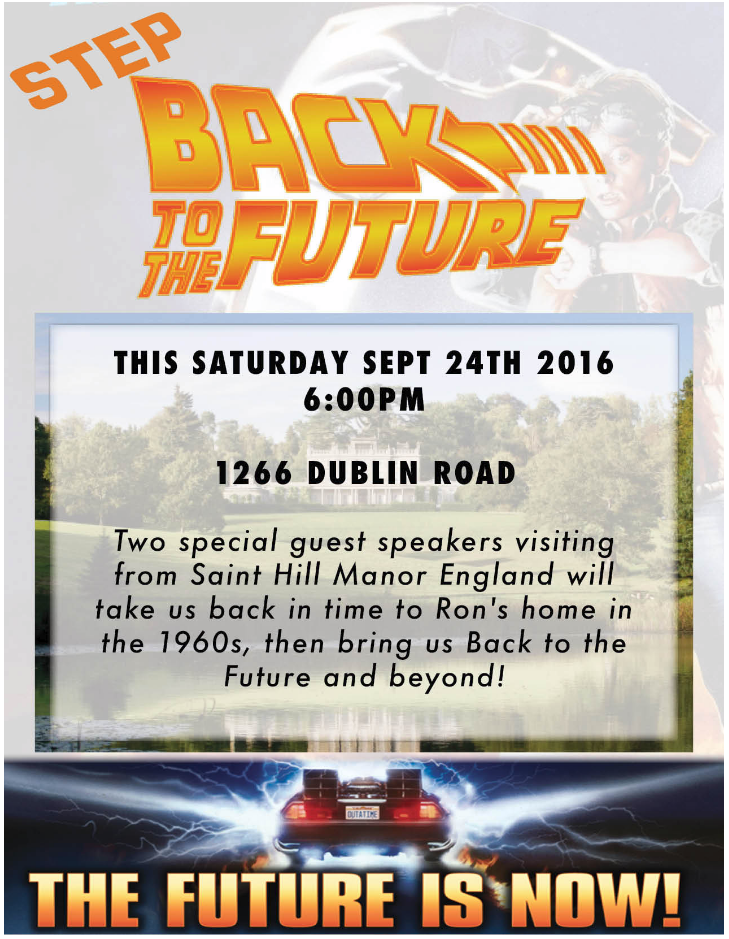 Another Chan?
Michael is enough. Must be noting how much cash Michael is raking in and wanting a piece of the action too…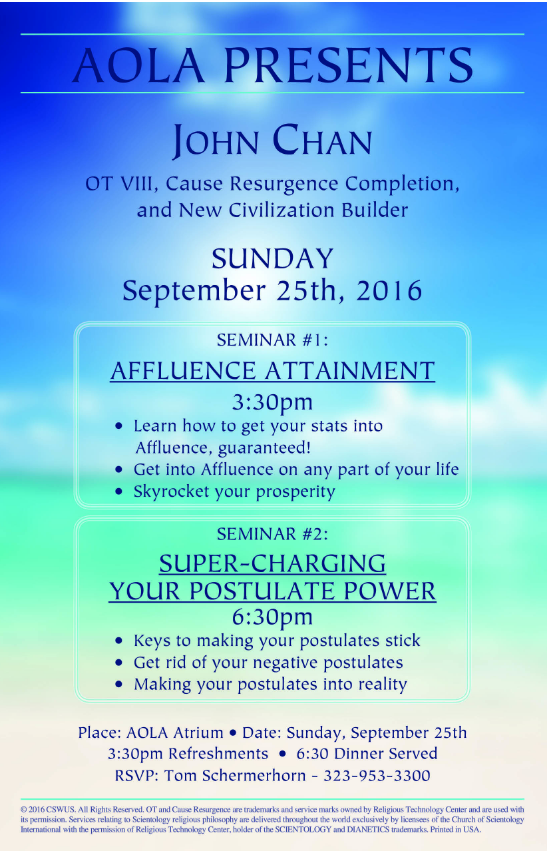 Energetic vitality
A picture is worth a thousand words…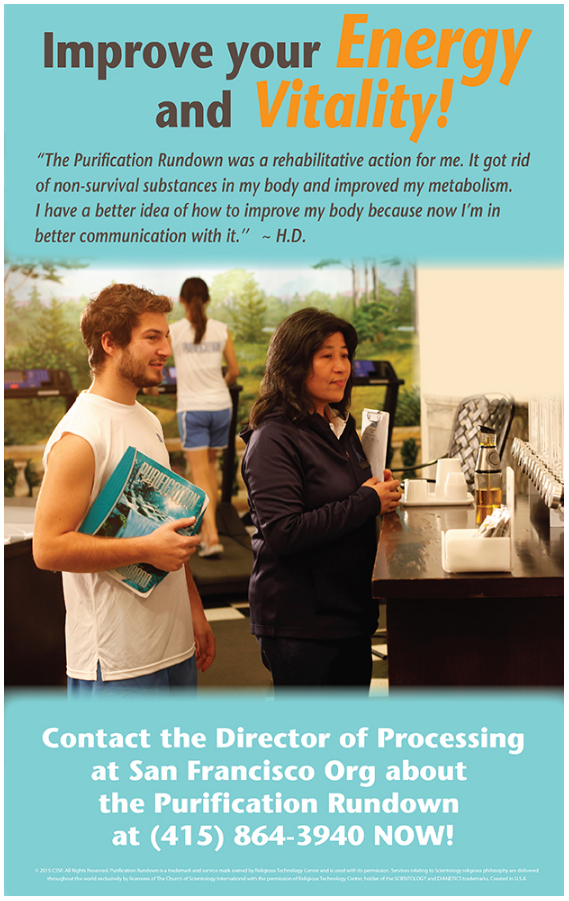 It's a MEGA event
Nothing epic or monumental here. This is MEGA. With stars nobody has ever heard of. You mean Silicon Valley ideal org needs more money still?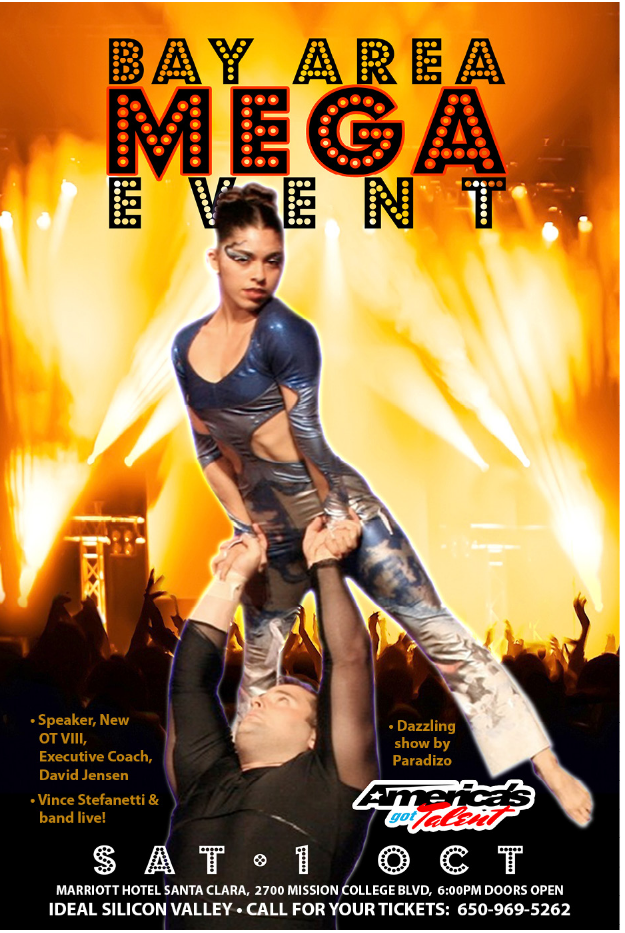 Fundraising is fun!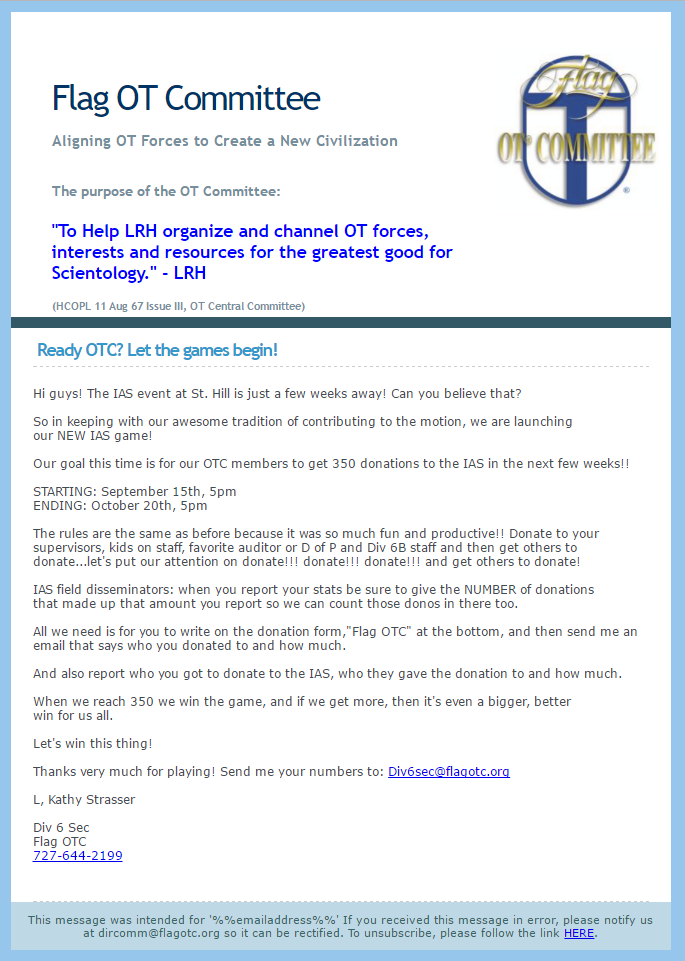 Porn Valley 
The number of emails and promotional items for the Porn Valley ideal org has broken all records. This is just a SMALL selection of the onslaught. The first from Quinn the Eskimo is enlightening. They purchased this building in January 2009! 7 1/2 years ago. And they still don't have enough money to build it!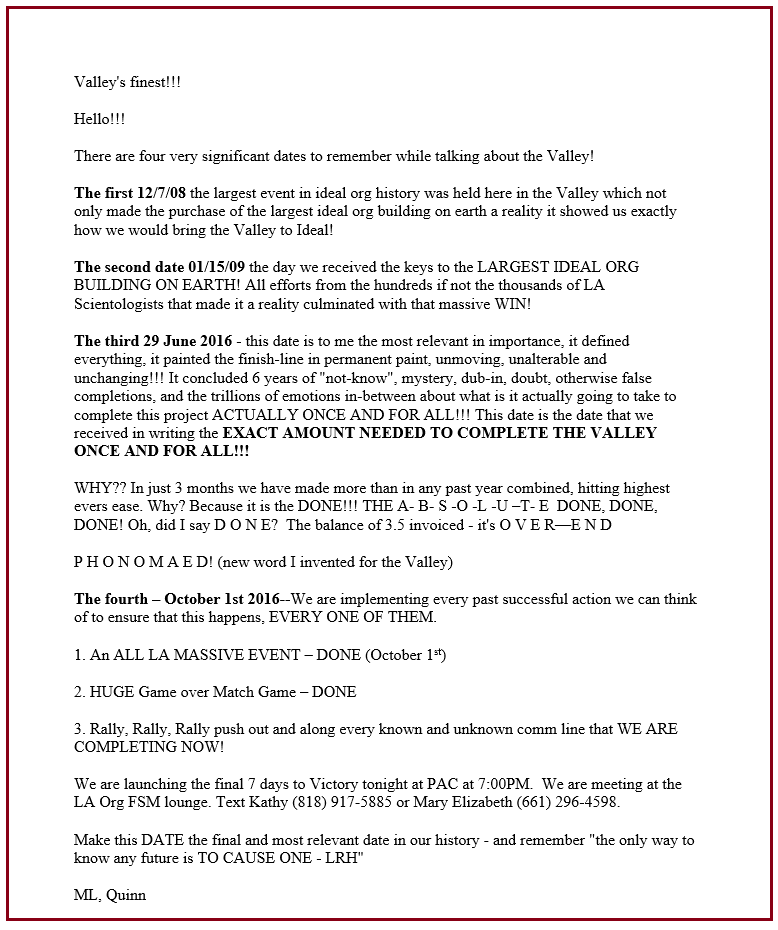 The last supper?
Weird imagery — even for these guys. But the good news. No chicken.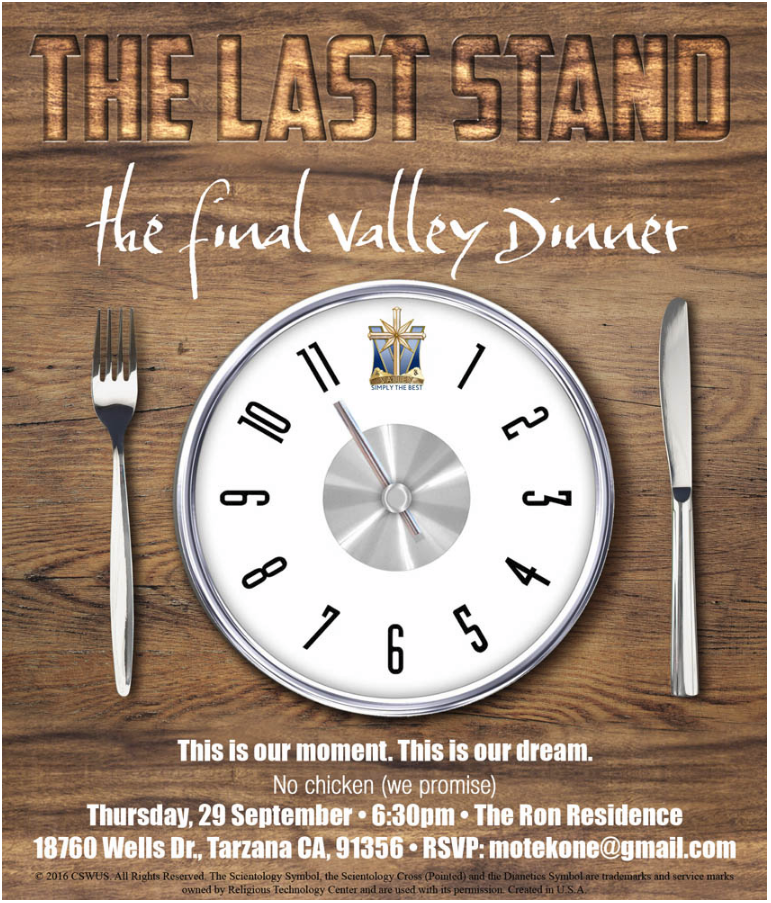 Only 884 to go
This poster has been sent out several times a day to update everyone. This is from the 2nd of 7 days. Don't think they are going to make it…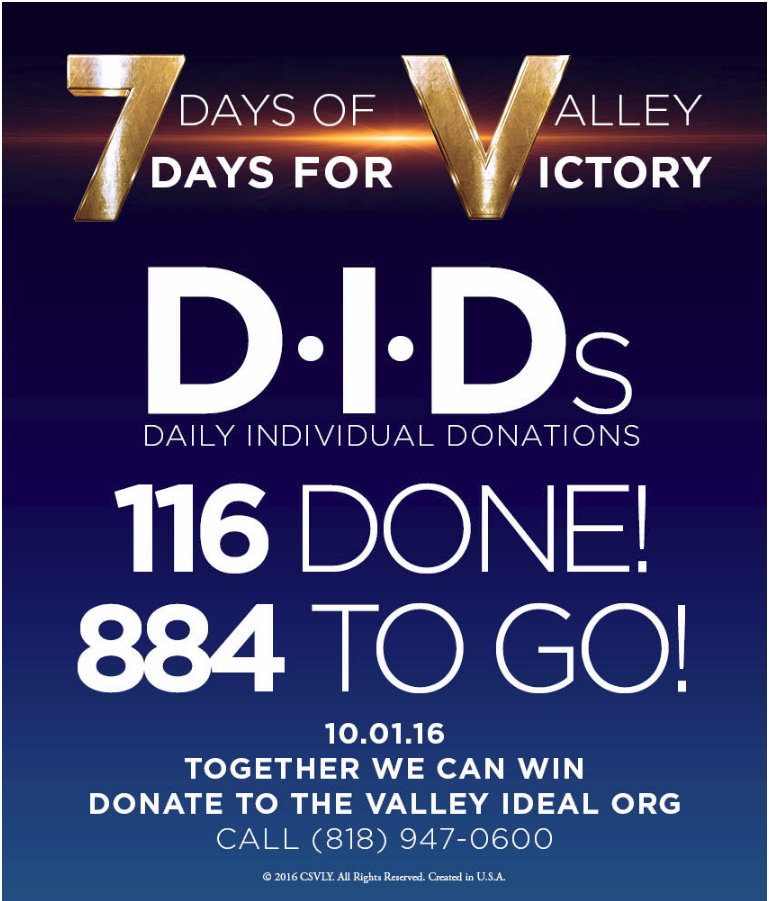 Combining Forces
9 years later the combined forces of the largest concentration of scientologists on earth still cannot complete a cycle of action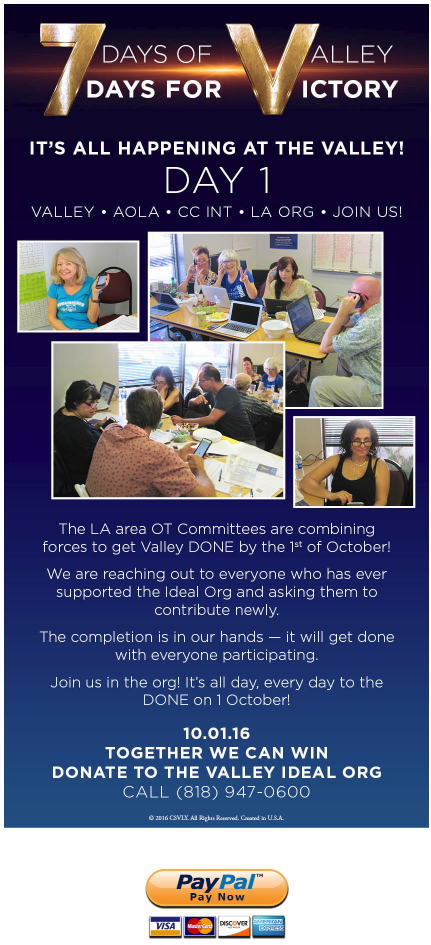 ASHO is all in for Porn Valley
Thought you were supposed to be making auditors?

1/2 Humanitarianships still available
The final sales pitch. Buy your status for half price. Does that make you feel good?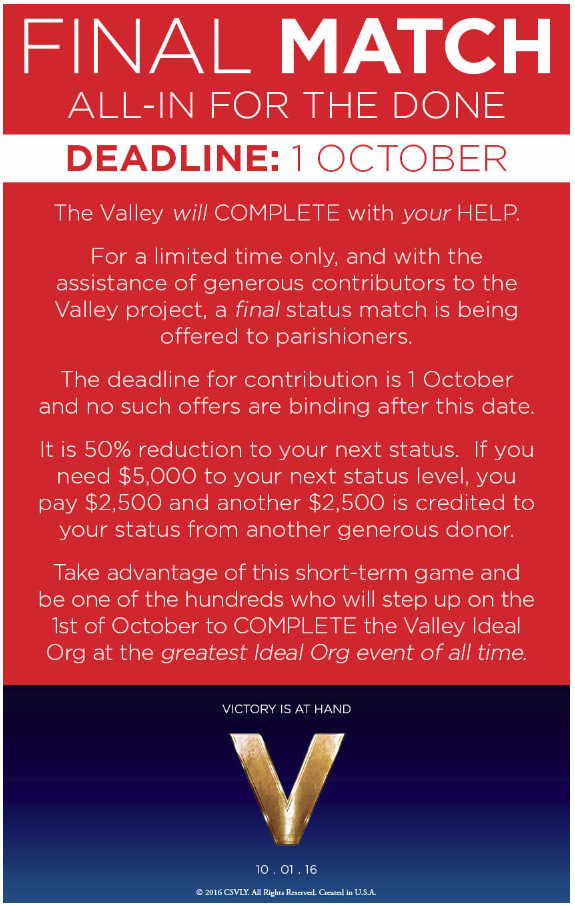 For the record
This is the complete list of everyone "confirmed" for "V Day" — and a pretty comprehensive list of all the scientologists of note in the LA area. The vast majority have no direct contact with Valley Org.  Their names are recorded for posterity — this should really be dubbed "L-Day" for Losers.